ANML E-Liquids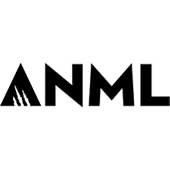 ANML E-Liquids are another premium e-liquid brand hailing out of the vaping Mecca that is California. What is particularly exciting about ANML juices is that they are the brainchild of renowned juice creator Phillip Rocke, father of his self-named Grand Reserve juice and the popular Gemini Vapors range of gourmet e-liquids.
As with his previous creations, Rocke meticulously hand-crafts each flavour in small batches to better ensure the consistent quality his juices are known for. These ANML e-juices were created with the specific intention of being an antidote to the cut and paste flavours that populate so many other e-liquid ranges.
Phillip Rocke utilises his meticulous attention to detail to help neutralise any impurities in the ingredients, plus his dedication to the art of flavour refinement helps optimise the flavour to vapour ratio. While few in number due to the attention to detail each flavour require, both these ANML e-liquid flavours are in a class of their own.
£16.99
Strawberry & Red Liquorice Candy
£16.99
Sugar Frosted Cereal with Milk
£16.99
Fruity Cereal & Milk
Coming Soon!