Dinner Lady E-Liquids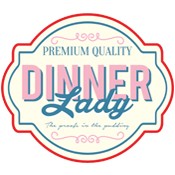 Winner of the Best Stand at the 2016 Vaper Expo in Birmingham, the Dinner Ladies have certainly made an impact on the eLiquid market with their interesting flavour blends.
With an ethos centred around developing only the highest-quality flavours using only the purest ingredients, it's no wonder that both beginners and seasoned vapers are flocking to get their vaping lunch from the Dinner Lady.
The 1111 range of eLiquids from Dinner Lady steps away from the familiar school cafeteria flavours like Rice Pudding and Lemon Tart, instead featuring a series of tobacco blends along with a Eucalyptus and Menthol flavour.