Loaded E-Liquid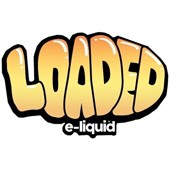 By the makers of Ruthless, Loaded eliquids are a set of deliciously full-on bakery-inspired ejuices, available in 120ml.
With sugary and spicy cinnamon donuts, along with roasted fireside snacky smores, we're looking forward to seeing what Loaded will bring next to the vape table!
£34.99
Donut, Sugar & Cinnamon
£34.99
Graham Cracker, Cinnamon Sugar, Marshmallow & Milk Chocolate
Coming Soon!