Nasty Juice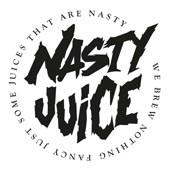 Nasty Juice was founded in 2016 and has since become an eLiquid juice that's a household name in Malaysia.
It's said to be the most popular and sought-after e-cig liquid in the country and also internationally.
The latest eLiquid refill range from Nasty Juice, their Yummy Fruity series features multiple flavour notes, combining many different themes together.
NEW
TBC
Mango
Coming Soon!
NEW
TBC
Apple
Coming Soon!
NEW
TBC
Strawberry
Coming Soon!