Rude Oil eLiquid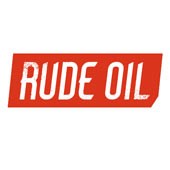 Having spent a long ol' while in their central London garage greasing up their gear nuts and polishing their pistons, the Fuel Crew's dedication to their Rude Oil eLiquid range is demonstrated with their three excellent flavour blends.
£12.99
Raspberry, Cream Soda, Red Berries
£12.99
Forest Fruits, Menthol, Aniseed
£12.99
Orange, Mandarin, Raspberry
OUT OF STOCK
These eLiquids are the High VG version of Rude Oil's range, available in an 80%VG blend for a smooth and dense vape. They feature the same great flavours as their 50%VG counterpart, these are more suitable for use in Sub Ohm devices.
£12.99
Orange, Mandarin, Raspberry
£12.99
Raspberry, Cream Soda, Red Berries
£12.99
Forest Fruits, Menthol, Aniseed