Wick Liquor Ejuice Co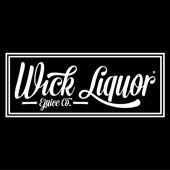 Fresh from the arid badlands of... Staffordshire in the UK. Wick Liquor eJuices have created some of the most complex vape blends we've seen in eLiquid from the UK.
With such unique flavour notes such as Cholo Sugar Skull Cake and Malibu Loganberry Pulp, there's a tastebud adventure to be had with Wick Liquor.