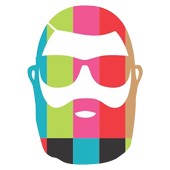 The Colour series is created by Beard Vape Co., a US-based eliquid manufacturer who specialise in high quality, bold dessert flavour variants. Taking a departure away from their usual blends, the Colour series focuses on authentic vibrant blends with a twist. Flavours in this range include tropical fruit, custard and chai based eliquids.
These ejuices vary in VG ratio from 80-85%, suited towards large cloud production without sacrificing flavour. We recommend that for best performance, you use these eliquids in a sub ohm vape tank.
Available in a 50ml shortfill bottle with room for a 10ml nicotine shot of your choice. For example, adding an 18mg 10ml nic shot will create 60ml of 3mg eliquid. If you're a fan of colourful, bold flavours then this series is for you.