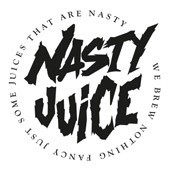 Nasty Juice Tobacco eliquid is bottled and manufactured by the eliquid giant, Nasty Juice. The range is made up of a collection of distinct tobacco flavours, which marks a move away from Nasty's traditional range of fruit and mint. The tobacco eliquids feature sweet creams, syrups and nuts for a layered vape.
Recommended for sub ohm vaping, Gold Blend, Silver Blend and Bronze Blend are 70% VG eliquids that work best with sub ohm tanks and kits; with the flavours reacting well to both high wattage and low wattage vaping.
The Nasty Juice Tobacco series are 50ml shortfills, with room in each to add a 10ml nicotine shot. A range of nicotine shots are compatible with these shortfills, including salt nicotine shots for a smoother throat hit. For example, adding an 18mg 10ml shot will create 60ml of 3mg eliquid.