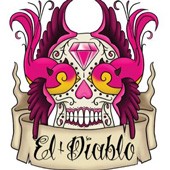 El Diablo are a UK manufacturer who specialise in complex, layered blends of authentic tastes. These include fruit, menthol and dessert flavour variants.
These ejuices have a 50% VG ratio, ideally suited towards creating concentrated, depth of flavour. We advise that for best results, you use these eiquids with vape starter kits or pod devices.
Packaged in 10ml bottles or multipacks with nicotine strengths of 0mg-18mg; lower strengths delivering a milder throat hit as opposed to a stronger feel for higher strengths. If you're a fan of distinct, complex flavours of the sweet variety, then these are perfect.