The Eleaf iStick Pico X is a starter kit intended for intermediate to advanced users. Powered by a single 18650 battery (sold separately) this innovative yet compact kit is designed for sub ohm vaping and boasts a range of output modes including full Temperature Control suite and Bypass mode. Also included is the stylish Eleaf Melo 4 tank, featuring dual adjustable airflow.
Featuring a durable casing, this sleek mod is both sturdy and ergonomic, fitting comfortably in hand. Due to its lightweight design and compact size, the Pico X is suited to vaping on the go.
Featuring a 0.91-Inch OLED screen which clearly displays battery life, atomiser resistance and output modes, the Pico X features an oversized firing button making vaping a hassle-free process. Two operational buttons are also situated at the base of the device, allowing you to navigate through the interface with ease.
The advanced chipset offers multiple output modes including a full Temperature Control suite, including Temperature Control Mode, this means you can program your ideal vape whether that be a long, smooth hit or a short powerful one.
It also features Variable Wattage, allowing you to directly set the power output of the device in watts from 1W- 75W, allowing this device to be compatible with MTL (Mouth to Lung) and sub ohm tanks.
Bypass mode allows the device to draw the maximum power from your batteries, the power output will depend on both condition of your batteries and the resistance of coils - this mode is recommended for advanced users only.
For vapers who use different tanks, Memory Mode allows you to customise wattage and temperature levels and save these choices as a preset that can be quickly loaded from the menu.
The Pico also features multiple protections including over-charge, short circuit and a 10-second cutoff to offer a safer vaping experience.
The MELO 4 tank has a 2ml eliquid capacity, to refill simply push the sliding top fill system to reveal the juice port, refill and push back for a simple process which reduces the chance of leakage. The dual adjustable airflow offers an open or more restricted inhale to suit your ideal preference.
Featuring a pre-installed EC-M 0.15 Ohm coil for large scale cloud production, we recommend using high VG eliquids of 60% and higher for best results.
The Eleaf iStick Pico X is a great starter kit for sub ohm vaping with a multitude of output modes in a compact, simple to use format.
Contains:
1 x Eleaf iStick Pico X Sub Ohm Starter Kit
1 x Eleaf MELO 4 2ml Tank
2 x Eleaf EC-M 0.15 Ohm Coils
1 x Micro USB Charging Cable
1 x Bag of Spare Parts
2 x User Manuals
Mod Features:
Vape Starter Kit
18650 Battery Required
Designed for MTL and DTL Inhale
Sleek Design
0.91-Inch OLED Screen
Oversized Firing Button
Two Operation Buttons
Full Temperature Control Suite
Variable Wattage Mode
Bypass Mode
Memory Mode
Protection Features
USB Recharge Port
Tank Features:
2ml Eliquid Capacity
Sliding Top Fill Mechanism
Dual Adjustable Airflow
0.15 Ohm Coil Resistance
510 Drip Tip
Important information about Sub Ohm vaping:
This device is designed for sub-ohm vaping. It requires more vaping experience to use safely, and extra care should be taken when using a sub ohm tank. Sub Ohm coils will only work on a mod capable of firing sub ohm atomisers, and Ni200 coils will only work on devices capable of Temperature Control. Please ensure that your batteries can handle the extra power requirements and that your mod can handle the amps.
We also advise not to use any e-liquid with more than 6mg of nicotine, as your vapour may taste harsh. Sub ohm vaping produces a bigger throat hit than standard coils, and extra care should be taken.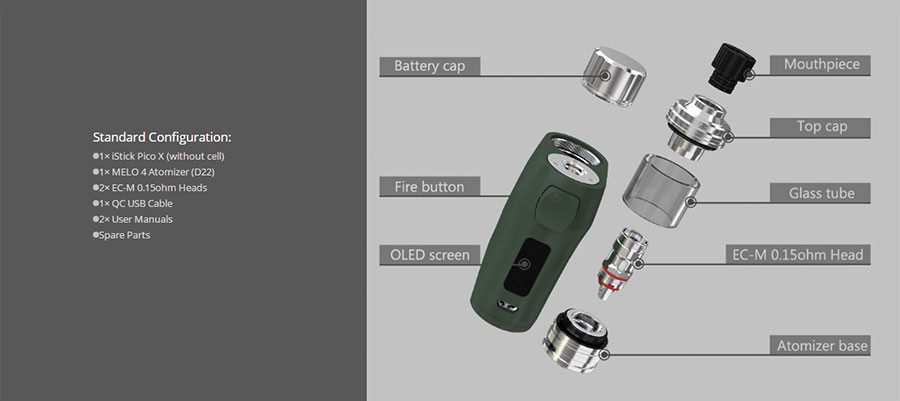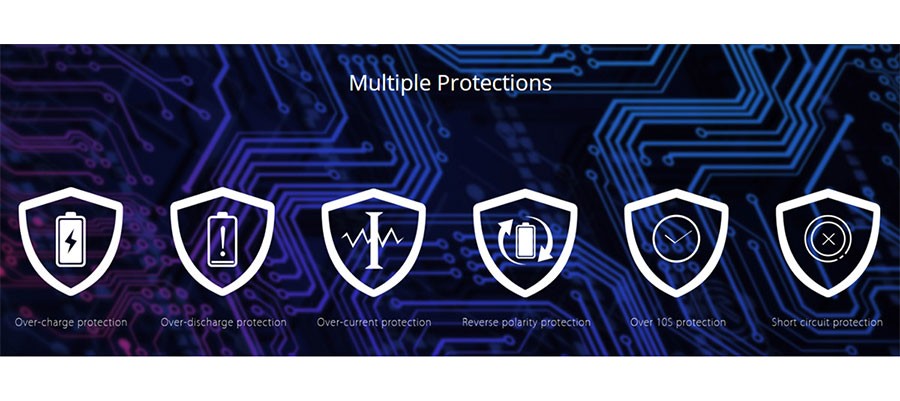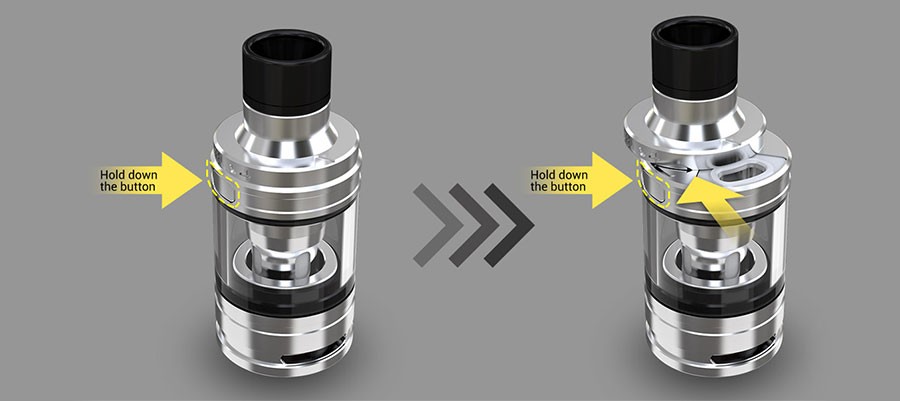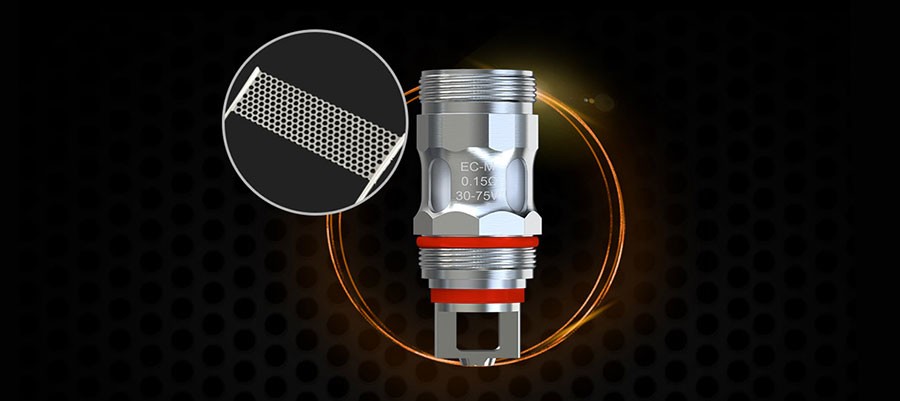 £12.99