The OBS Cube Mini kit is a palm-sized vape kit that's been designed for mouth to lung vaping. Powered by a built-in 1500mAh battery, it is simple to use thanks to the one button operation and fixed wattage output. Each kit comes complete with the 2ml Cube Mini tank, which has two coil options.
As this is a mouth to lung kit, it will produce a discreet amount of vapour and has a more restricted inhale, this style of vaping is suited to new users, but is also recommended for the more advanced vaper who is looking for a stealthier device, or one that suits eliquids with a high nicotine content. We recommend using high PG eliquids that are 50% PG or higher.
Thanks to the large capacity battery and low 25W max output, this kit will offer up to a full day's vaping between charges, this combined with the compact design makes it ideal for use on the go. A Built-in LED serves as a battery life indicator changing colour as the device depletes its charge.
There are no menu systems or confusing user interfaces, the single button serves to unlock, fire and lock the device. The locking feature makes it safer to travel with, as it minimises the risk of the kit accidentally firing when not in use.
The inbuilt chipset serves to regulate power output, matching power to the resistance of your coils ensuring a consistent vape. It also means that the wattage will never be too powerful, reducing the risk of burning the Cube Tank's coils.
The Cube Mini tank features a 2ml capacity and is easy to refill, the sliding top fill mechanism will reveal a large juice port that will fit most bottle nibs for quick and clean refilling, the seals on the port and the tank will stop leaking. The bottom adjustable airflow can be used to further control both cloud production and how tight your inhale will be.
This kit is compatible with the OBS N1 and S1 Mesh coils. The 1.2 Ohm N1 uses a wound coil and is recommended for use with standard and salt nicotine e-liquids. The 0.6 Ohm S1 Mesh fires at a higher wattage and creates improved flavour from e-liquids.
Contains:
1500mAh Cube Mini Mod
2ml Cube Mini Tank
N1 1.2 Ohm Coil
S1 0.6 Ohm Mesh Coil
User Manual
USB Charging Cable
Spare Glass
Mod Features:
1500mAh built-in battery
Single button operation
Fixed wattage output
LED battery indicator
USB charging
Tank Features:
2ml capacity
Sliding top fill mechanism
Adjustable airflow
Mesh coils and standard coils
Compatible with high PG eliquids
Important information about sub ohm vaping:
This device is intended for sub ohm vaping. Sub ohm vape kits require a greater amount of knowledge and experience to use safely. They use specially designed coils that register below 1.0 Ohm resistance, for use at higher wattages. These kits will also feature advanced modes that require a knowledge of vaping to be used correctly.
We recommend you do not use an e-liquid that has higher than a 6mg nicotine strength, this will be too harsh on the throat. Sub ohm vaping produces more vapour and because of this, an increased throat hit. High VG e-liquids will allow you to experience greater vapour production when used with this kit.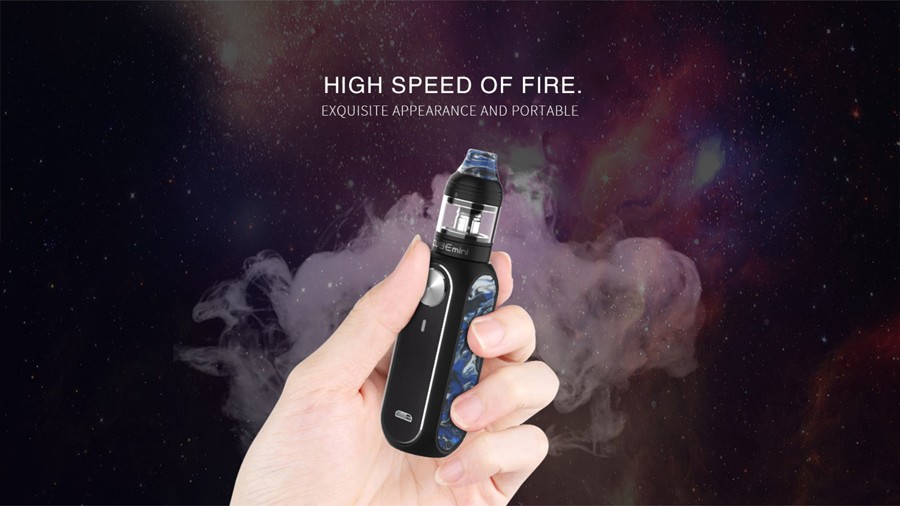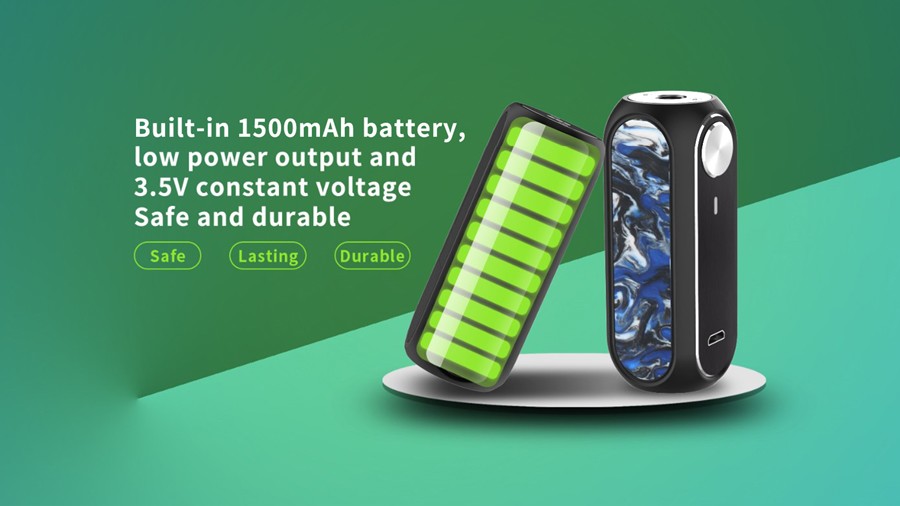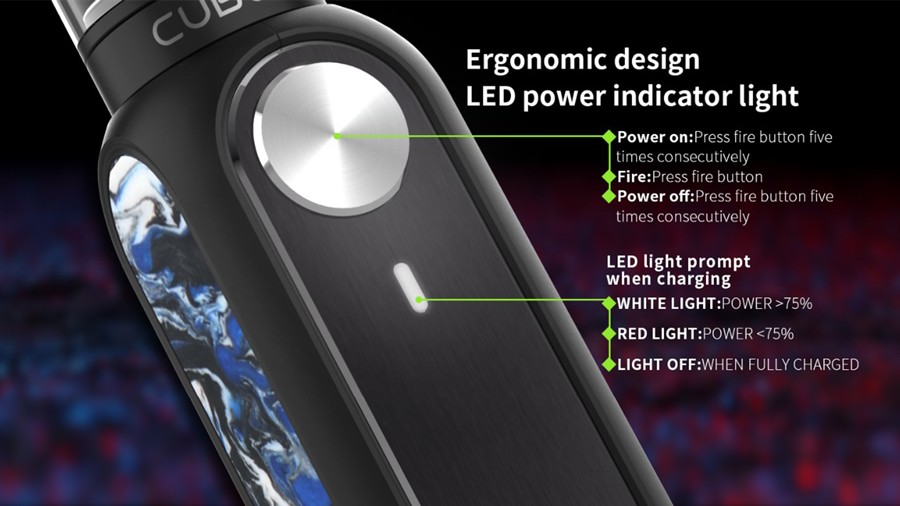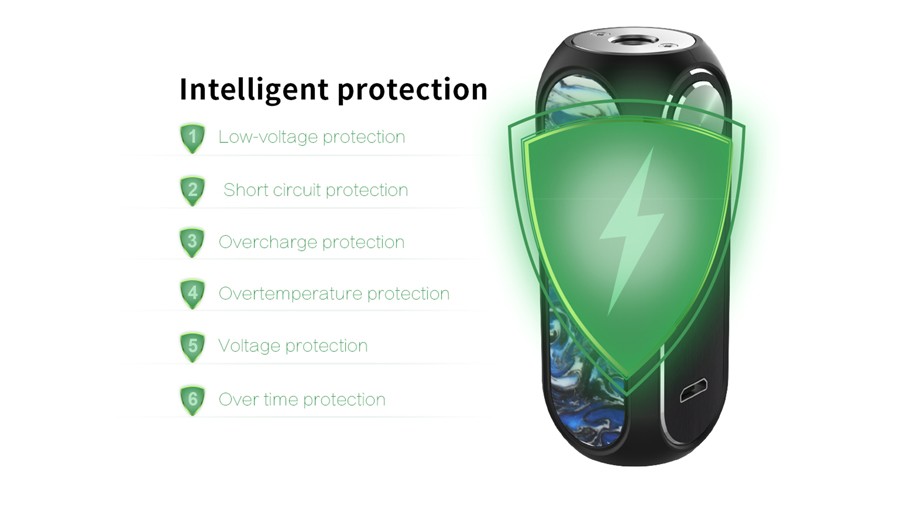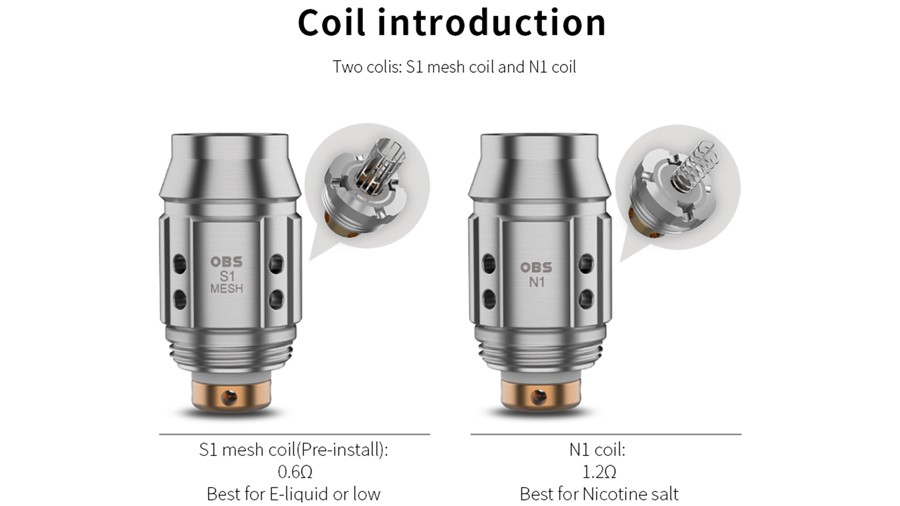 £11.99