The Smok S-Barrel kit is an advanced sub ohm kit intended for experienced vapers. Combining a unique aesthetic with a durable exterior, the S-Barrel is equipped with a range of technical output modes including Temperature Control and Variable Wattage for a customisable experience. The kit comes with the renowned TFV Mini V2 2ml vape tank, boasting triple adjustable airflow and a functional top fill system.
Features:
Requires Single 18650/20700/21700 Battery
100W Max Output
Stylish Curved Design
TFT Colour Screen
Large Firing Trigger
Operational Buttons
Temperature Control
Variable Wattage
Sub Ohm Tank
2ml E-Liquid Capacity
Top Fill Swivel Cap Mechanism
Adjustable Triple Bottom Airflow
Compatible With Multiple Coils
A sturdy box mod design gives the S-Barrel a stylish edge, whilst depending on which battery (sold separately) is installed (20700 or 21700) it allows the device to reach a maximum 100W. The striking TFT colour screen provides a clear and simple navigation, operated through the two directional buttons located underneath the screen. The large firing trigger makes activating the device an easy and ergonomic process. With Temperature Control and Variable Wattage mode, the S-Barrel gives users versatility over their vaping style.
The Smok TFV-Mini V2 vape tank features a 2ml e-liquid capacity and can be refilled via the swivel top cap which is accessed through the release button below the top cap. Boasting triple adjustable bottom airflow, offering a breezy inhale or a tighter, restricted draw. This TFV-Mini V2 is compatible with a wide range of coils and comes included with the S1 0.15 Ohm single mesh coil (pre-installed) as well as the S2 0.15 Ohm quadruple coil. We recommend pairing this device with high VG e-liquids of 60% and above for best results.
Contains:
Smok S-Barrel 100W Vape Mod
Smok TFV-Mini V2 2ml Sub Ohm Vape Tank
Smok TFV Mini V2 S1 0.15 Ohm Coil (Pre-Installed)
Smok TFV Mini V2 S2 0.15 Ohm Coil
18650 Battery Adaptor
Bag Of Replacement Parts
Micro USB Charging Cable
User Manual
Important information about sub ohm vaping:
Any coil that registers below 1.0 Ohm, is known as a sub ohm coil. Recommended for advanced vapers only, they'll require more power to use properly, which will be provided by an advanced vape kit.
With these coils larger amounts of vapour will be created, to support this we recommend you use e-liquids that are 60% VG or higher. Due to the larger amounts of vapour that is created, we advise that you do not use an e-liquid that has higher than a 6mg nicotine strength.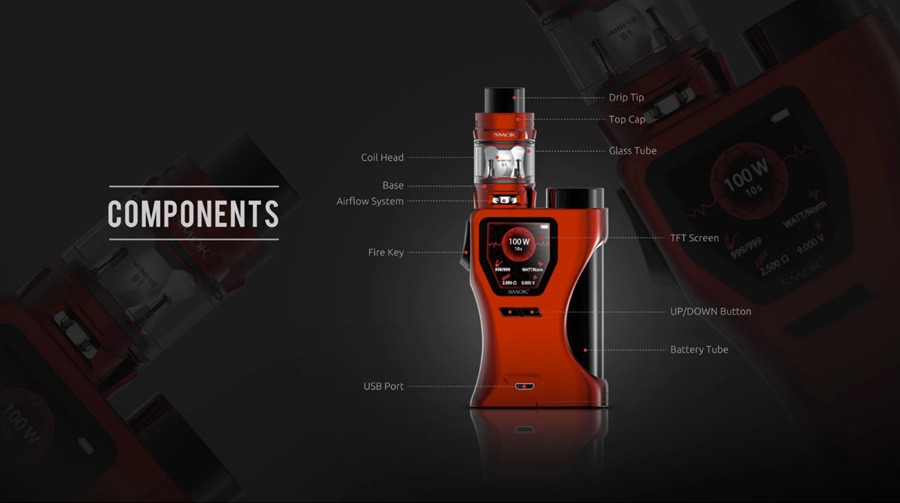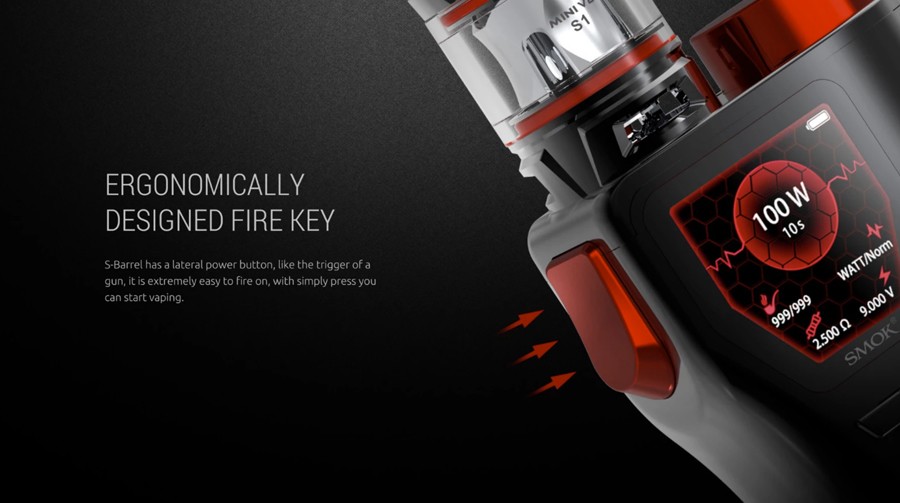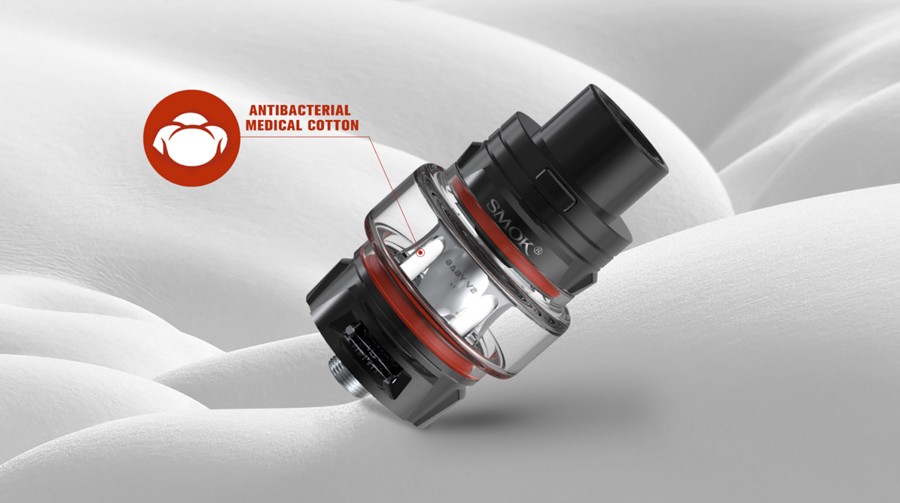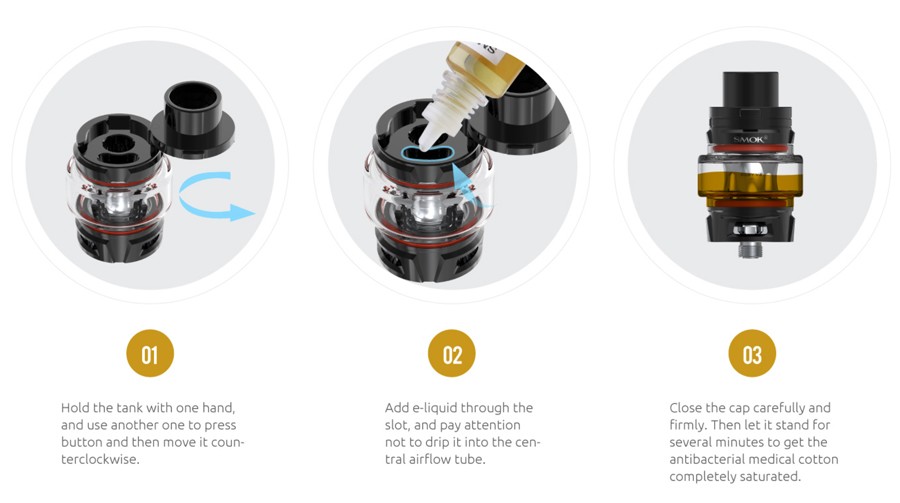 3 Pack
0.15Ω, 0.17Ω, 0.2Ω