The Wismec CB-80 Kit is a discreet mouth to lung vape kit, recommended for advanced users and those looking to upgrade from starter kits and pod devices. Powered by a single 18650 vape battery (sold separately) it is capable of an 80W max output. The kit comes complete with the Amor NS Pro Tank, featuring a 2ml capacity and adjustable airflow.
A lightweight and durable construction complements the CB-80's small size, making it easy to travel with and use on the go. A large firing button sits above a 0.9 Inch OLED screen, that clearly displays battery life and output information. The interface is controlled by two buttons underneath the screen.
A range of modes allows you to configure the CB-80 to suit your style. Variable Wattage mode allows you to decrease and increase the power output to a maximum of 80W. This is more than enough power to support the Amor, it also means you can use a range of other vape tanks with the Amor.
Temperature Control mode allows the user to select a maximum temperature the installed coil can reach before the device will stop firing, this will stop coils from overheating and burning. Please note only certain coil wire types can be used in TC Mode, these include Stainless Steel, Nickel and Titanium.
Bypass mode lets the CB-80 mod work similarly to a mechanical/unregulated device. Power is dictated by both the Amp output of your battery and the resistance of the coils fitted into your rebuildable atomiser or tank. This means as your battery depletes so will the power output. This mode offers a stripped back experience focussed on power.
Amor NS-Pro is a 2ml tank that has been designed for discreet mouth to lung vaping; offering you increased flavour from eliquids, and cool low wattage vaping. A handy top filling feature allows for quick and clean refilling.
The restricted inhale you'll experience can be further controlled by the adjustable bottom airflow, allowing for a breezier or more tight draw. Fitted with Wismec WS04 1.3 Ohm coils, we recommend using a high pg eliquid and they're also compatible with salt nicotine blends.
Contains:
1 x CB-80 80W Mod
1 x NS-Pro 2ml Tank
2 x WS04 Coils (one preinstalled)
1 x USB Charging Cable
1 x User Manual
CB-80 Mod Features:
80W output
Requires single 18650 battery
510 connection
Variable Wattage mode
Temperature Control mode
Bypass mode
NS-PRO Tank Features:
2ml capacity
1.3 Ohm Coils
Top filling
510 drip tip
Adjustable bottom airflow
MTL inhale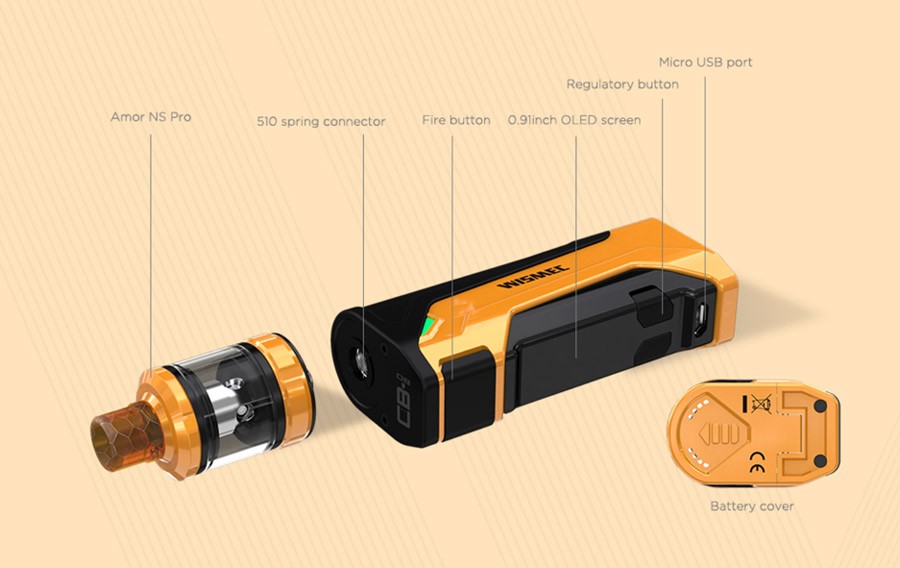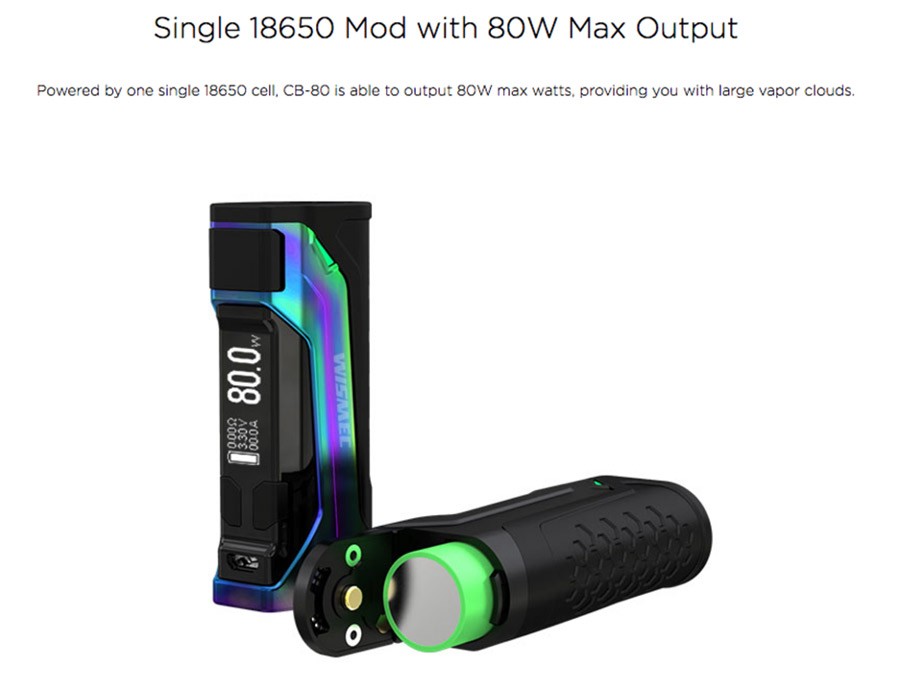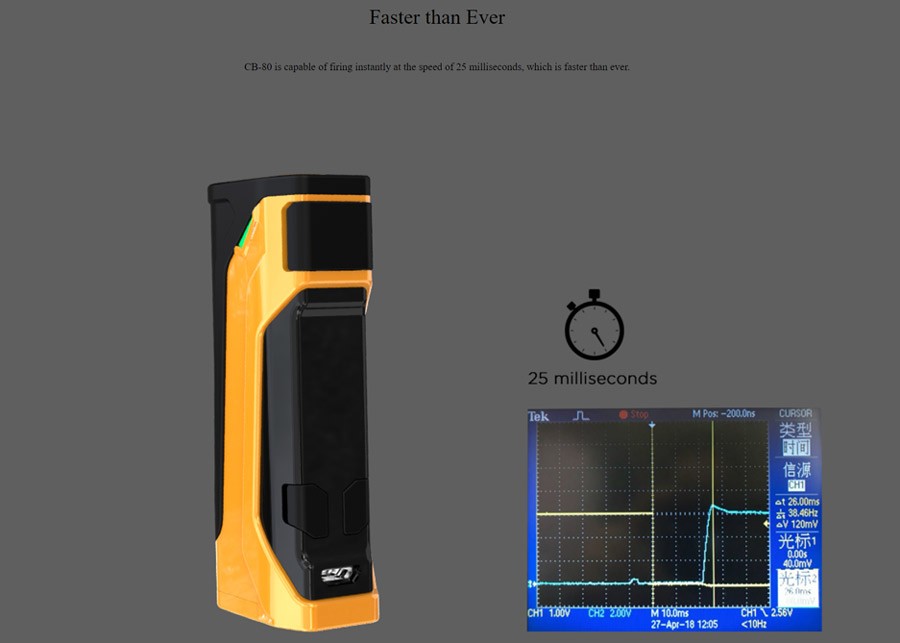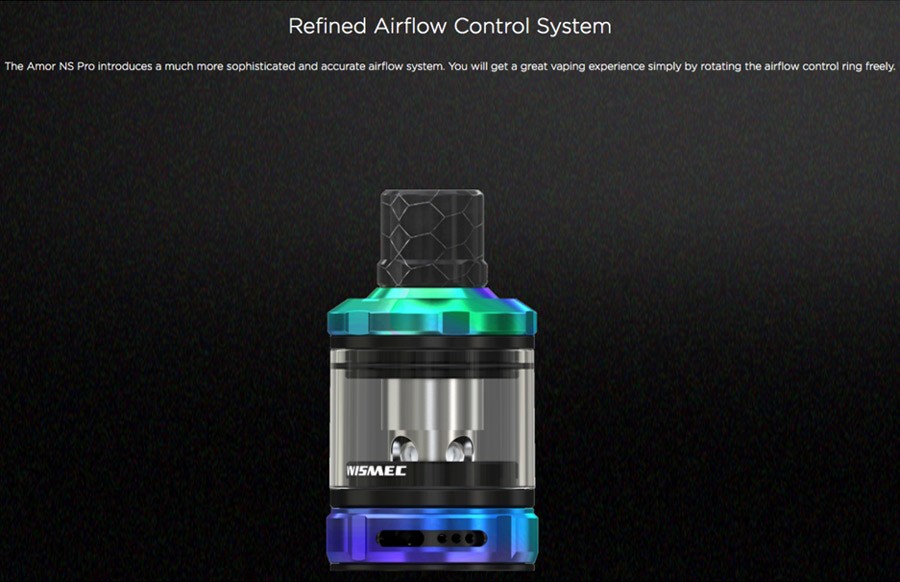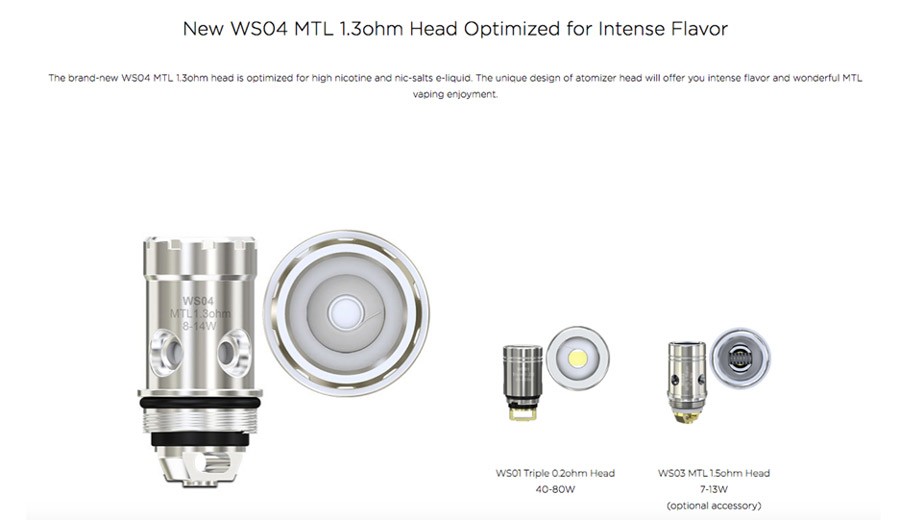 5 Pack
0.2Ω, 1.3Ω, 1.5Ω