King's Crown eLiquid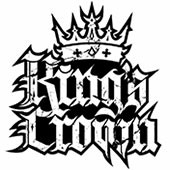 We are very pleased to be the first UK vendors to stock Kings Crown, the latest line of premium e-liquids from the makers of Suicide Bunny - the US juice making geniuses.
Kings Crown is a high VG e-liquid with a minimum of 70% VG or above for each tincture, so it goes without saying that vapour production is immense! They are a genuine gourmet range of e-liquid with complex and multifaceted layers, combining classic flavours with a few majestic twists to royally tantalise your taste buds.