Manabush E-Liquids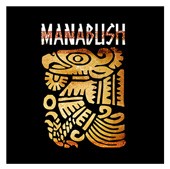 Manabush's eLiquid range features a sweet tobacco mix: Manabush's very own signature base, Nokomis; which is combined with a variety of different toppings.
As well as being known for their tobacco-based blends, Manabush have since gone on to create another line of ejuices that are all tobacco-flavour-free - Spiritwalker.
Spiritwalker itself is a sweet biscuit base, and the rest of the Spiritwalker range features this base flavour, along with a blend of other notes.
The Spiritwalker E-Liquid range by Manabush consists largely of the same popular flavours from the Manabush range, but without the Nokomis tobacco flavour base.
Instead of Nokomis being the base for all flavours as it is in the Manabush range, it's now their Spiritwalker eLiquid, which supplies the inspiration for each of the flavours in the Spiritwalker range, giving them all a hint of Biscuit Dessert with a variety of additional toppings available, if you will.