One Hit Wonder E-Liquid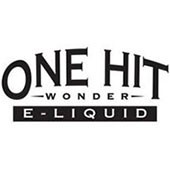 With a focus on the highest possible quality at the lowest possible cost to the consumer, we're proud to have One Hit Wonder E-Liquids here in the UK at Vape Cub. One Hit Wonder Eliquid is handcrafted in Los Angeles, California using only the finest ingredients, such as TruNic 100% USA grown and extracted liquid nicotine.
After hitting the ground running in March 2015 with their first flavour, The Muffin Man, One Hit Wonder have gone from strength to strength adding more flavours to their ever popular range such as Milk Man and My Man. Certainly top shelf stuff!