Cosmic Fog Vapours eLiquid
Cosmic Fog Vapors premium E-juice made in Orange County, California. Their range of eliquids has proved to be a hit in the USA and we're delighted to bring the full range of these delicious elixirs to the UK!
Recently remixed and rejuvinated with a High VG blend, Cosmic Fog's range of delicous flavours has something for everyone.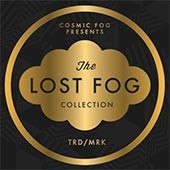 Inspired by culinary master works across the world. The Lost Fog Collection brings together the most exciting and unique flavor combinations the vaping world has yet to see. Prepare your taste buds for the experience of The Lost Fog Collection.