Digbys Juice eLiquid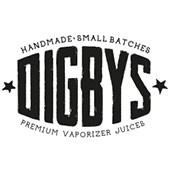 Hailing from the depths of Dorset, Digbys Juices are one of the UK's premier manufacturers of premium e-liquids. Their juices are handmade in small batches to ensure they always produce the highest quality possible.
Digby's are currently going through a rebranding for 2017, with some new flavours and blends available. Bottle artwork may differ during the transition process.