Jimmy The Juice Man E-Liquid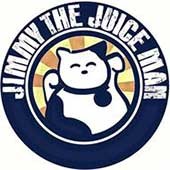 Jimmy the Juice Man is a Chicago-based e-liquid creator who started out making juices for himself, being something of a discerning vaper with a palate for premium juices. However, the juice recipes he came up with were so good that his friends and associates were quickly demanding he make more and more of them. Soon, the huge popular demand for Jimmy's premium e-liquid creations would see him establish his official brand and eventually make those awesome juices of his available to the whole world. Enjoy!
The MaxVG e-liquid range from Jimmy The Juice Man features the most popular flavours from the range in a 80% VG mix for a smoother vape perfect for sub-ohm tanks and is available in a 3mg nicotine strength.