Kilo eLiquids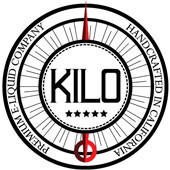 Kilo are world renowned for their dedication to the craft of eLiquid mixology. Each one of their five vape flavours have been carefully created with quality always preceding quantity. With very unique ideas and a freedom of expression, Kilo are one brand to try and try again.
With a very well-regarded range already under their belt, Kilo have released their Black Series range of eLiquid; even more luxurious and premium than before!
Available in a 60ml bottle, the Black Series comes in a posh presentation box, and also features some deluxe Kilo accessories, such as a Battery Sleeve, Unicorn Bottle, Dogtag, Sticker, and Kilo Cloth!
£24.99
Vanilla, Ice Cream, Honey, Roasted Nuts