Perino London eLiquid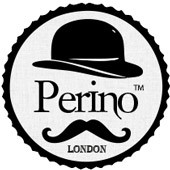 Perino eLiquids are one of London's finest exports, a staple of many outlets the city over, and for a good reason too; they are great vapes, with full flavours and both unusual and classic blends to enjoy.
Their range of eJuices are completely handmade in their London laboratory, and have been pre-steeped allowing for an even blend of flavours as soon as the bottle is opened. Perino aim to ensure the tastes and aromas experienced by users are as they originally intended.
The High VG range from Perino London is a smooth variation on their existing range, along with a few additional flavours. With a higher percentage of VG in the mix, this eLiquid range is ideal for sub ohm vapers looking for denser cloud production with their vape.