Space Jam eLiquid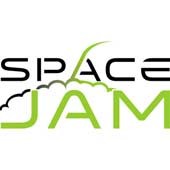 Hailing from Orange County, California, Space Jam Juice are a hand crafted premium range of gourmet e-liquids with a reputation that goes before them.
Widely regarded as some of the finest juice refills available, Space Jam specialise in creamy, fruity flavours with complex profiles, innovative combinations and intricate taste sensations.
Space Jam's High VG range features all the great flavours from the original line up, but in a smoother 70%VG consistency.