Virgin Vapor Organic E-Liquid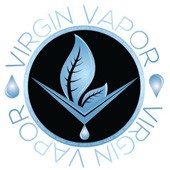 Virgin Vapor is another US Juice manufacturer whose reputation goes before them. Known for producing premium, 100% Organic E-Liquids which deliver outstanding taste and fantastic vapour production, these juices contain no artificial flavourings, colourings or sweetners.
The range is split between the classic Virgin Vapour e-liquids and the Absolute Virgin e-liquids. Absolute Virgin use the same 100% organic ingredients, but the flavourings are extracted without the use of ethyl alcohol, making them perfect for anyone who is either sensitive to alcohol or does not want to use products which may contain alcohol.