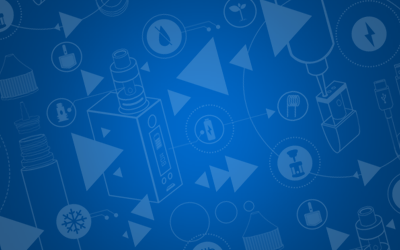 Old Elf Bar 600 Vs New Elf Bar V2 Comparison
Elf Bar turned the vaping industry on its head when they launched the Elf Bar 600 disposable vape. These pocket-friendly, easy-to-use devices became the favourites of vapers everywhere thanks to their intense blends featuring both unique and familiar flavours. They did it again with the Elfliq nic salt e-liquids, which offered versions of their most popular flavours for refillable vapes.
The team at Elf has been hard at work once more, this time to bring you the Elf Bar 600 V2 disposable vapes, which have become one of the most hotly-anticipated new vape releases in years.
What are the similarities between the Elf Bar 600 and the Elf Bar 600 V2?
The manufacturer has kept a few parts of their winning formula the same between the older and newer Elf Bars. Both devices deliver up to 600 puffs powered by a 360mAh battery, because they both contain the UK legal limit of 2ml of e-liquid. Plus, they′re both filled with a nicotine salt blend, which allows them to provide a smooth throat hit and satisfy cravings fast.
What are the differences between the Elf Bar 600 and the Elf Bar 600 V2?
The new Elf Bar V2 features a brand new QUAQ coil, a variety of new flavours, improved recyclability and a modern-looking colour-gradient metallic body – though of course, it′s down to personal preference whether you prefer it over the iconic solid-colour matte finish of the original.
Full Comparison
But what do these differences actually mean for you? Below, we′ve done a deep dive into all the important changes between the Elf Bar and the Elf Bar V2, and what each feature means – plus, we′ll let you know which vape comes out on top in each area.
---
Flavours
Elf Bar 600 V2:
30 Flavours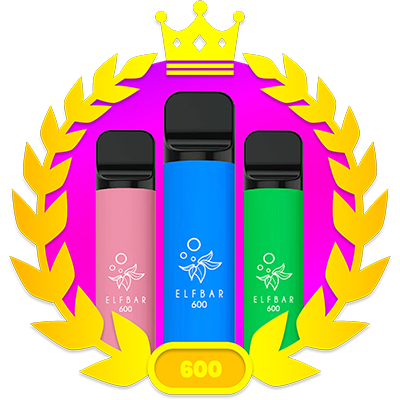 We think the flavours of the original Elf Bar are what made them so wildly popular – not only is there a massive range available to choose from, each blend is really punchy. There′s a wide variety too, including fruit, ice, tobacco, soda, candy, dessert and menthol blends.
While the Elf Bar V2 is launching with slightly fewer flavours than the original Elf Bar range, we believe there will be more to come soon. Many vape manufacturers launch their flavours in stages, so they have a chance to look at customer feedback and identify gaps in the market.
Some Elf Bar 600 V2 flavours are based on best-selling entries from the original collection, like Watermelon and Banana Ice. Others, like Grape Raspberry, Banana Mango and Blueberry Kiwi, are brand new and unique to the Elf V2 range.
---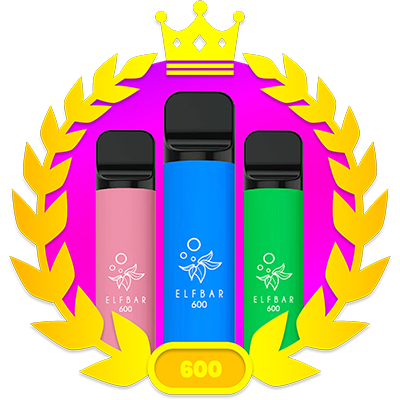 This is one area where the original Elf Bar 600 outperforms the Elf Bar 2. The Elf 600s are available in 20mg and 10mg strengths, while the Elf V2s are only available in 20mg – for now, at least. When the original Elf Bar launched, it was initially only available in 20mg, and the lower strengths were added later. It may be that the V2 follows suit.
If you′re looking for a lower strength disposable vape, we sell a wide range of 10mg disposables. Plus, we offer 10mg prefilled pods for vape kits like the Hexa Pro. Of course, you can always choose a simple refillable vape kit like the Vaporesso Xros Mini or the Uwell Caliburn G2 and refill it with 10mg e-liquid, which will offer you the most choice in flavour.
---
Coil Type
Elf Bar 600:

Standard Single Coil
Elf Bar 600 V2:
QUAQ Mesh Coil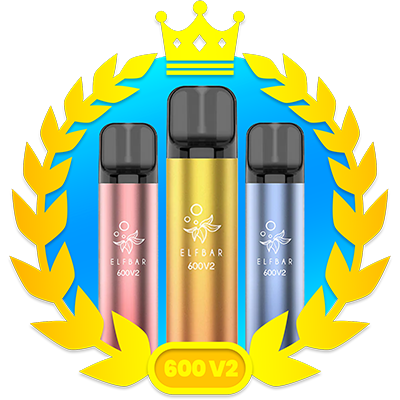 The real difference between the Elf Bar 600 and the Elf Bar 600 V2s is the brand new coil featured in the later model. Elf Bar V2s contain a QUAQ mesh coil that combines a fine mesh with a highly absorbent wick that souls up every last drop of e-liquid. The vape juice is heated quicker and more evenly for boosted flavour.
In comparison, the Elf Bar 600 features a standard single coil. Though they′re manufactured to high standards of quality, they are less advanced than the coils in the V2.
---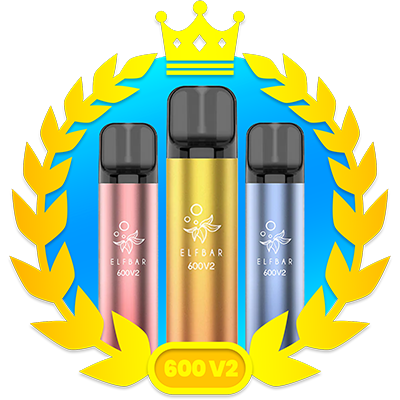 Disposables aren′t the greenest way to vape, but the new Elf Bar V2 offers an improved design that′s easier to recycle. Up to 80% of a standard disposable vape is recyclable, but the real barriers come from the time and equipment that′s needed to safely disassemble and process each one. The Elf Bar 2 features a modular design that′s easily broken down by specialist machines, meaning recycling is more efficient as more material can be recovered.
And the winner is...
That was close! So, as we′ve discovered, the original Elf Bar offers more flavours, and more nicotine strengths. On the other hand, the new Elf Bar V2 features a more advanced coil design and is more easily recyclable. Both products are beating their competitors in two areas – so how are you supposed to know which Elf Bar is better? Our advice is this…
If you′re looking for a specific flavour that isn′t available in the Elf Bar V2 range, or if you want a 10mg disposable, you could stick with the original Elf Bar range for now. However, the QUAQ coil in the newer model means if you′re looking for stronger flavours and a more authentic taste, the Elf Bar V2 is the best choice. Plus, it′s more efficiently recyclable, and in this day and age, we could all stand to be a little greener.
In Conclusion
And there you have it – a complete breakdown of all the similarities and differences between the original Elf Bar 600 and the new Elf Bar 600 V2. We hope this has helped you decide which disposable to pick! If you′re looking for more inspiration, our best disposable vapes guide is constantly updated to keep you in the know about the latest and most popular ranges.
Got questions about disposable vapes? Looking for help with vaping in general? Feel free to get in touch with our customer service team. Our friendly team members know everything there is to know about vaping, and they′re always happy to help, seven days a week.