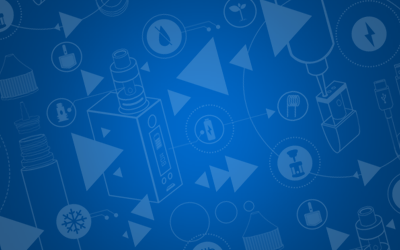 What Are The Best Cola Vape Juices?
Do you like your vape juice sweet and fizzy? If so, we recommend picking up a soda blend. But, what is the first thing that comes to mind when someone mentions a soda flavour? For us, that would be cola. Thanks to the sugary, sparkling notes that made the original beverage so famous, cola e-liquids are already incredibly popular on their own. That said, there are plenty of options available giving you the opportunity to switch things up a bit.
Perhaps you enjoy a splash of ice in your cola? In which case, keep an eye out for flavours that cool the flavour down with a hit of menthol. Maybe you prefer it combined with the dark taste of cherry to capture the taste of cherry cola. Whether you're after fruit with your soda, a bit of ice, or you simply want to enjoy it by itself, there'll be a blend for you.
With so many to choose from, we thought we'd put together a guide on what we think are the best cola flavours that we stock, hopefully giving you some inspiration. This includes a wide range of 50/50 e-liquids and nic salts, as well as higher VG blends that create more vapour, such as shortfills. So, without further ado, here are the ten best cola e-liquids!
Summing Up
So there it's - our ten favourite cola blends. We hope this guide has given you a bit of inspiration for your next vape juice purchase, but if not, feel free to browse our full e-liquid selection. To make things easier, you can use the filters on the page to sort by nicotine strength, e-liquid brand or flavour.
If you need any more help with picking out an e-liquid or on anything else vaping related, you can always get in touch with our customer service team. With comprehensive knowledge on all things vaping, they're available 7 days a week and are more than happy to help.