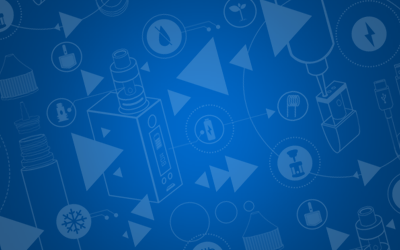 The Best High PG E-Liquids Of 2023
If you're looking to experience a vape that feels like a cigarette, with a discreet amount of vapour and a more prominent throat hit, high PG e-liquids are just the ticket. These vape liquids are thinner in consistency than their high VG counterparts, so they require less heat to turn into vapour. This makes them a popular choice for low-powered MTL (Mouth To Lung) vape devices, such as pod and pen vapes.
50/50 e-liquids are the most popular choice for MTL vaping as they balance flavour and vapour production. High PG e-liquids, however, prioritise flavour. The lower the VG, or the higher the PG, the less vapour will be produced. So if you're looking to experience some seriously punchy blends or if you're after an e-liquid that doesn't create a lot of cloud, read on!
Summing Up
There you have it, our list of the best high PG vape juice. We hope we've helped you pick your next e-liquid. For more inspiration, we've also written a guide to the best 50/50 e-liquids – they're compatible with MTL vapes, just like high PG e-liquids are, but there's a much wider range of flavours to choose from.
Need some help with your high PG vape, or with anything else vaping-related? Our expert customer service team is here to help over the phone, by email or via live chat, seven days a week