The UK smoking rate has never been so low, though there′s still a lot more to be done. According to the ONS, 12.9% of the adult population (or around 6.4 million people) continue to smoke, so cigarettes still continue to affect the health of many in the UK.
There′s a long history of on-screen productions using cigarettes, and previous studies have linked this exposure to increased ′immediate′ tobacco use*. As millions now access TV, film and other media for hours each day – at home and on the move – the amount of smoking we see is significant.
With greater access to back catalogues of TV and film on subscription services, we believe it′s crucial to examine the role the media plays in perpetuating tobacco use, for both new and existing smokers. This report, compiled here at Vape Club – the UK's leading online retailer of disposable vapes and vape pods – aims to highlight the prevalence of tobacco depictions in TV shows and films.
Our objective is to inform viewers and parents about media content that may hinder their efforts to quit smoking, or expose their children to tobacco use.
(*The odds of smoking during the break in smokers who watched the montage with smoking scenes was triple that of those who watched the smokefree montage)
Disney and Netflix′s smoke and mirrors: the unkept promises on tobacco depictions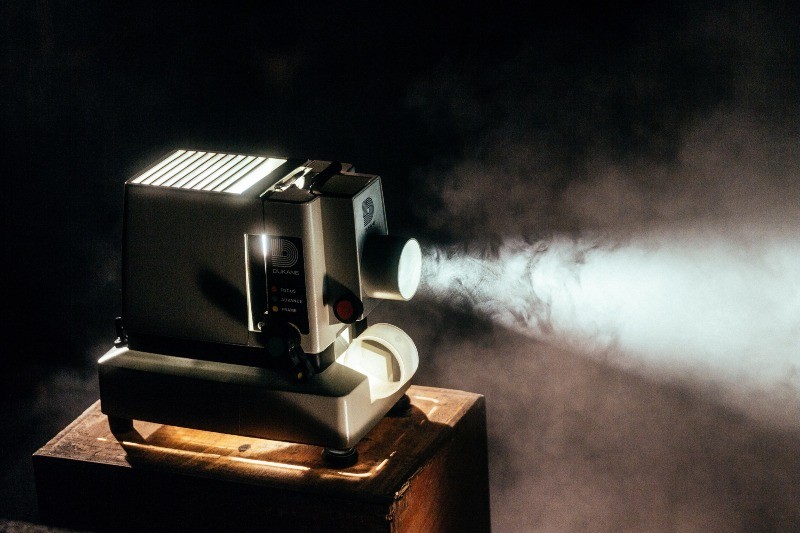 Companies like Disney and Netflix have publicly committed to reducing tobacco depictions in their content – in 2007 and 2015, respectively. However, data suggests that these commitments have not been fully realised.
For instance, Netflix originals like "The Queen's Gambit" and "The Umbrella Academy" continue to feature smoking scenes. Similarly, Disney Plus offers a range of animated titles that depict smoking, such as "Pinocchio" and "The Simpsons".
This raises questions about the effectiveness of self-imposed regulations and how exposure to smoking is affecting younger generations.
At the same time, movie depictions have decreased in the past few years:
Tobacco depictions have seen a 57% decrease from 2016 to 2022
Specifically, tobacco depictions in 18 rated UK films or R-rated US films have dropped significantly by 85% in the last six years (2016-2022).
However, our data reveals some alarming trends:
In 2023, TV viewers are exposed to an average of four tobacco depictions per hour, compared to 16 per hour in 2016. Although the number has dropped, given the average daily TV viewing time in the UK of 2 hours 38 minutes according to Ofcom, a person could still see 11 tobacco depictions a day – or 77 per week.
In 2022, there was a startling increase in tobacco depictions per hour on TV, soaring to 14. This not only nearly doubled the previous record, but also exceeded the highest rates ever observed in film.
Tobacco depictions from 2020 to 2021 increased by 163%.
Overall depiction numbers in the 2010s were 19% higher than in the 2000s. This increase takes on added significance when you consider 43% of all current Netflix TV and film titles were released in the 2010s.
Teens are exposed to tobacco depictions and smoking in nearly half of the films released in 2023. This exposure extends to children as young as 13 if parents adopt a lenient stance on movie ratings, letting them watch PG-13 films.
The tobacco depiction red list you′ll want to extinguish
If you're planning to quit smoking this Stoptober, you might want to steer clear of certain movies and TV shows that could reignite your cravings.Below, we've compiled a list with the top titles with the most tobacco depictions.
Topping the charts is the film "Trumbo" with 728 instances, followed by "Senna" at 563. "Sausage Party" and "Shameless" come next with 497 and 442 tobacco depictions respectively.
But we've gone a step further and calculated an 'influential score,' which also considers the number of views. This metric offers a more nuanced understanding of a title's potential impact on viewers.
While "Trumbo" leads in sheer volume of tobacco depictions, it's actually "Once Upon a Time... in Hollywood" that tops the list when it comes to influence.
This suggests that popular, high-impact films may pose a greater risk of encouraging smoking behaviour, even if they don't have the highest number of tobacco scenes.
The small screen′s big impact: parents, beware
But the problem isn't limited to the big screen; it's rampant on TV as well. Topping our list are shows like Comcast's "Shameless," which has a whopping 658 tobacco depictions, closely followed by "Euphoria" from Warner Bros. and Disney's "9-1-2001".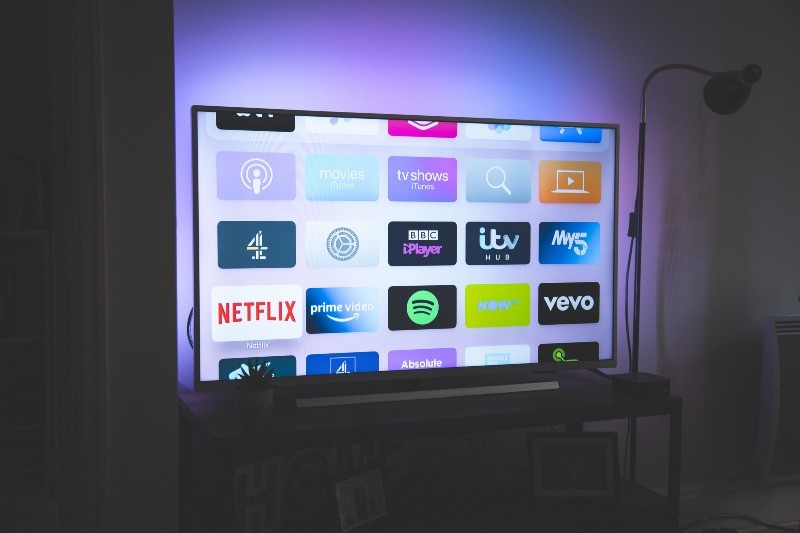 As our data highlights, some of these programmes are deemed suitable for younger audiences. So if you're a parent, this next section is a must-read.
Our table reveals a disturbing trend: TV-PG and TV-14 titles are not exempt from featuring tobacco use.
Alarmingly, three of the top 20 shows on our list are rated TV-PG, meaning they′re deemed suitable for children of all ages with parental consent. What′s more, 11 of the top 20 shows are suitable for under-18s, which highlights just how much teenagers are exposed to tobacco depictions.
"The Simpsons" and "Young Sheldon," for instance, are rated as suitable for younger audiences, but still contain tobacco depictions. This raises a red flag about the reliability of TV ratings as a guide for age-appropriate content.
Almost half of the top 15 series are Netflix originals, and 11 out of these 15 are currently available to watch.
Disney also has a significant presence on the list, being the parent company of three shows and offering four of the top 15 on Disney+.
It's worth noting that all the top 20 shows for tobacco depictions are available on either Disney or Netflix.
When examining tobacco depictions per hour in film and TV from 2017 to 2022, distinct trends emerge.
In the realm of film, there's a general decline in tobacco depictions, dropping from 12 TD/hour in 2017 to around 6 TD/hour in the most recent years. This suggests a conscious effort to reduce such portrayals.
On the flip side, TV shows a more erratic pattern, with a jaw-dropping spike in 2022. The TD/hour shot up to 14, nearly doubling the previous record and even surpassing peak rates in film.
This sudden surge in 2022 is particularly alarming, given that it reverses what seemed to be a welcome trend of declining numbers. It raises questions about the content being produced for television and its potential impact on viewers.
The fluidity of TV ratings adds another layer of complexity to the issue of tobacco depictions in media.
Take the popular show "Sex Education," which shifted from an 18 rating in its first series to a 15 rating in its 2023 series.
Similarly, "Euphoria" (generally rated 18), has episodes with PG or even U ratings, making it accessible to a much younger audience. This was highlighted when one of its stars, Zendaya, expressed shock upon learning that a young fan had watched the show.
There's a noticeable discrepancy between US and UK ratings. For example, "Squid Game", rated TV-MA (for those over 17) in the US, had a 15 rating in the UK.
This divergence in ratings in between countries could potentially expose younger audiences to varying levels of tobacco-related content.
Directors with the most tobacco depictions in films
Some directors have garnered attention for the frequent portrayal of tobacco use in their films.
Ridley Scott stands out, with an astonishing 1,023 tobacco depictions across his body of work since the turn of the millennium. His films, ranging from the biographical drama "House of Gucci" to "American Gangster," consistently feature characters engaged in smoking.
Trailing closely behind Scott are Quentin Tarantino and Martin Scorsese, with 951 and 787 tobacco depictions, respectively.
Tarantino's films are renowned for their intricate dialogues and complex characters, often seen with a cigarette in hand. Similarly, Scorsese′s films, like "Shutter Island" and "The Wolf of Wall Street," frequently depict characters who smoke.
When evaluating the average number of tobacco depictions per film, Quentin Tarantino emerges as the leader with 136. He is followed by Jay Roach, known for his comedic ventures, with an average of 130. George Clooney occupies the third position with an average of 105 depictions per film.
For audiences seeking films with fewer instances of tobacco use, directors such as Steven Spielberg or Clint Eastwood offer a relatively 'cleaner' cinematic experience.
Studios with the most tobacco depictions
Studios also have a considerable influence over the content that reaches audiences, and as such, their role in the prevalence of on-screen tobacco usage is noteworthy.
Sony Pictures emerges as the leading studio here, accounting for 14% of all tobacco depictions. It′s closely followed by Comcast Corporation at 13%, Warner Bros. Entertainment at 12% and The Walt Disney Company at 10%.
While some studios may produce a large number of films with tobacco depictions, others may have fewer films but with a higher concentration of such scenes.
Spyglass Media takes the lead here with an average of 49 tobacco depictions per film, followed by MGM with 27 and Comcast Corporation at 23.
Steps towards a smoke-free screen
It's clear that the media landscape plays a complex role in the portrayal of tobacco use. While progress has been made – evidenced by the overall decrease in tobacco depictions in recent years – there's still much work to be done.
Major platforms like Netflix and Disney, as well as renowned directors and significant film studios, contribute to the ongoing presence of tobacco in our media.
The data presented here is not meant to vilify these parties, but to shed light on an area that has room for improvement. It serves as a call for more transparent practices and perhaps a reevaluation of how tobacco depictions are integrated into content that reaches diverse age groups.
Methodology
Data gathered and analysed from the Smoke Free Media database, compiled and made available by the University of San Francisco. The campaign analysed the tobacco usage in 3,654 film and TV shows, including data on the age certification, director and studio for the title.
Titles in the report span 23 years, from 1 January 2000 to September 2023.
---