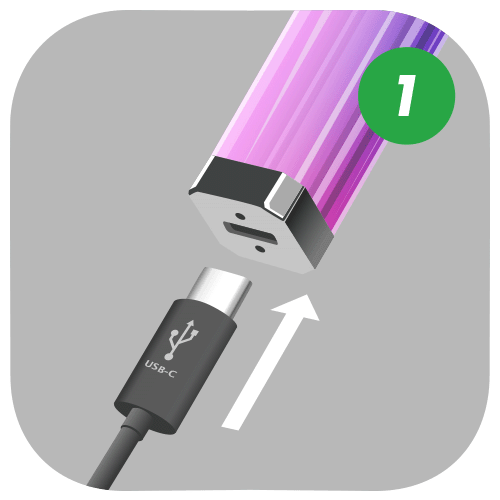 Charge Your Crystal Plus Battery
Before using your kit, ensure it's fully charged using the provided cable. Thanks to super-fast charging, your kit will reach 100% in around 30 minutes.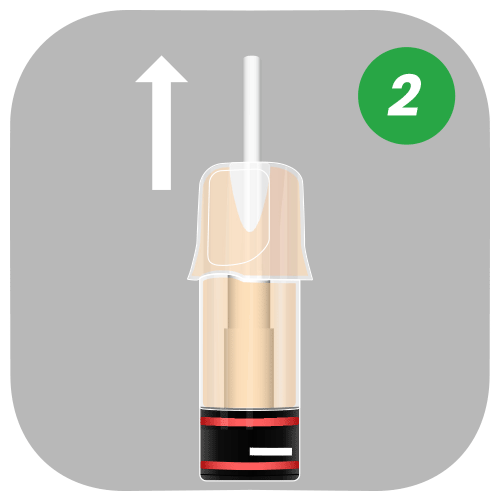 Remove The Rubber Bung From The Crystal Pod
Get your Crystal e-liquid pod ready for use by removing the rubber bung sticking out of the mouthpiece.
Check For Air Bubbles In The Pod
Removing the bung from your pod will also lift the anti-leak sleeve, and e-liquid will begin to saturate your coil creating air bubbles.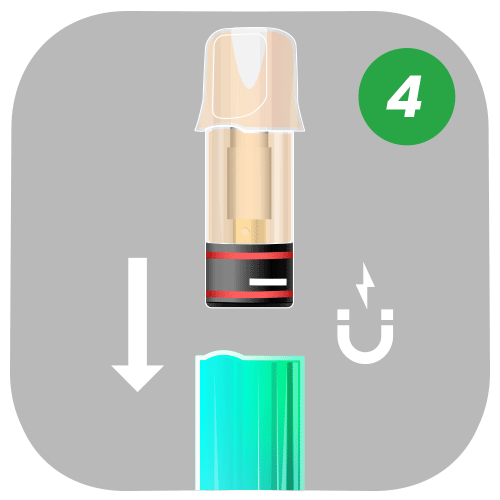 Insert The Crystal Pod Into The Device
When your device is charged and unplugged, insert the pod. The magnets on the pod will hold it firmly in place.
Prime Your Pod Coil
When your kit is fully assembled, leave it standing upright for 10 minutes. This will give the e-liquid time to saturate fully – this is called "priming your coil".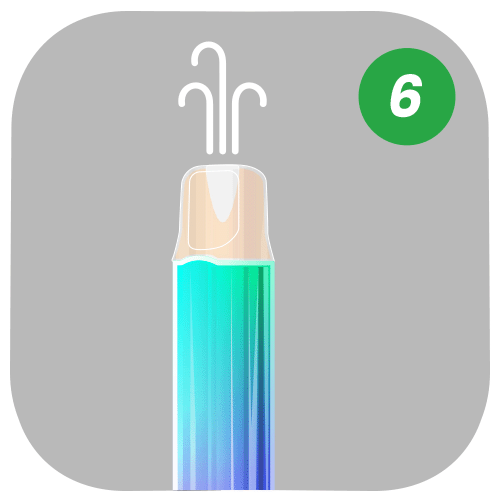 Vape Your Crystal Plus Pod Kit
You can now start vaping with your Crystal Plus pod kit. Inhale on the mouthpiece and your kit will create a small amount of vapour.