The Eleaf iStick P100 kit is the ideal choice if you're looking to try sub ohm vaping for the first time, or a simpler kit all round. Capable of delivering up to 100W of power it features a long-lasting 3400mAh built-in battery, the combination of the two ensures high wattage vaping and a kit that lasts for longer. Each kit comes complete with the refillable P100 pod and two GZ coils to get you started - with options available for MTL, DTL and RDTL vaping.
Features:
Sub Ohm Pod Kit
100W Adjustable Output
3400mAh Built-In Battery
Smart Mode
Variable Wattage Mode
Supports MTL, DTL & RDTL Vaping
2ml Refillable Pods
The P100 pod kit comes equipped with Smart mode, which means that the kit will instantly recognise which coil you have installed and it will select a compatible wattage. Not only does this greatly reduce set-up time, but it also takes all the guesswork out of wattage selection. You still have the option of Variable Wattage mode too, so you'll be able to manually select a power output for a touch of personalisation. The full-colour screen and simplified menu system make sure that set-up and adjustments are clear and easy to carry out.
Each P100 pod can hold up to 2ml of e-liquid and are easy to top up thanks to the side filling port on each. Compatible with the Eleaf GZ coil range, both a 0.2 Ohm and 0.4 Ohm coil are included with each kit and the 1.2 Ohm MTL coil option is available separately. Each coil features a "plug and pull" fitting, so coil changes are quicker than ever. When it comes to e-liquid, the 0.2 Ohm and 0.4 Ohm coils can both be paired with high VG e-liquid, while the 1.2 Ohm will work best with 50/50 and high PG e-liquid.
Contains:
Eleaf iStick P100 Mod
P100 Refillable 2ml Pod
GZ 0.4 Ohm Coil
GZ 0.2 Ohm Coil
USB-C Charging Cable
User Manual
Important information about sub ohm vaping:
This device is intended for sub ohm vaping. Sub ohm vape kits require a greater amount of knowledge and experience to use safely. They use specially designed coils that register below 1.0 Ohm resistance, for use at higher wattages. These kits will also feature advanced modes that require a knowledge of vaping to be used correctly.
We recommend you do not use an e-liquid that has higher than a 6mg nicotine strength, this will be too harsh on the throat. Sub ohm vaping produces more vapour and because of this, an increased throat hit. High VG e-liquids will allow you to experience greater vapour production when used with this kit.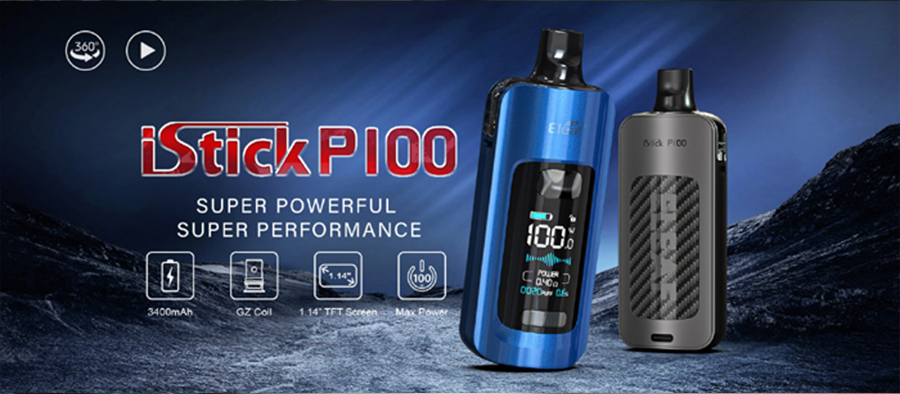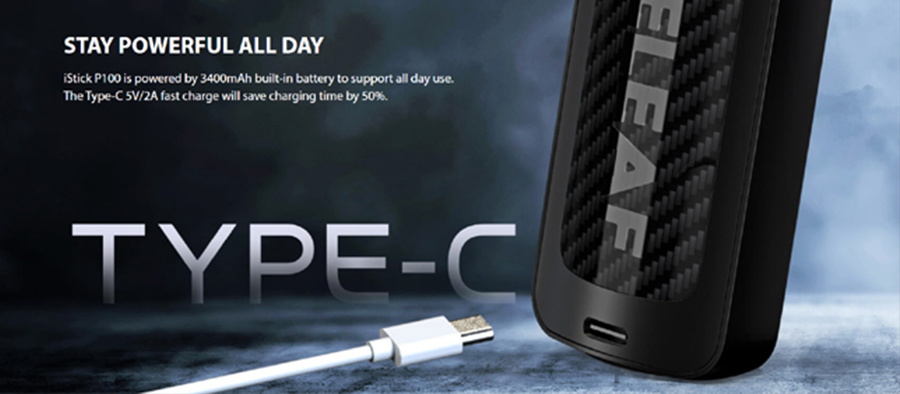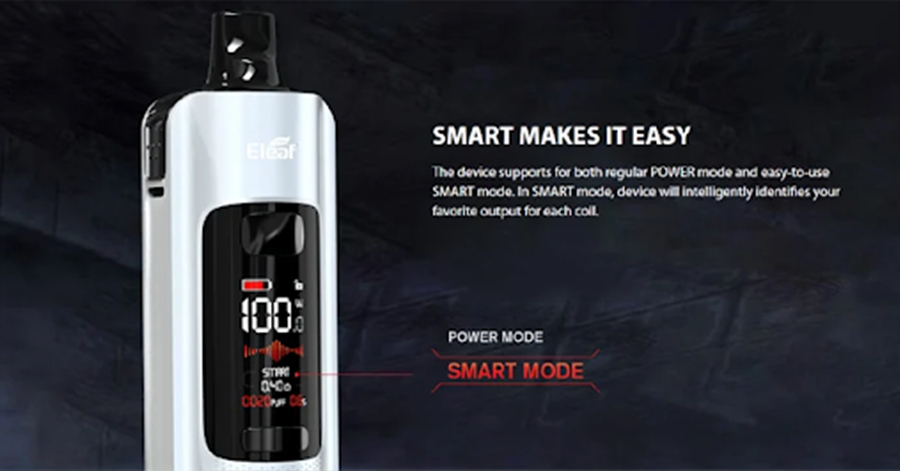 5 Pack
0.2Ω, 0.4Ω, 1.2Ω

(1)