The Joyetech Exceed Grip Pro pod kit is recommended for vapers of all experience levels. It combines simple operation and compact design, making it a kit that you can comfortably use every day. Powered by a built-in 1000mah battery, it features a 40W output that's fully adjustable, supporting both Mouth To Lung and Direct To Lung vaping. The 2ml EZ refillable pods can be paired with your favourite e-liquid and feature adjustable airflow.
Features:
Joyetech Pod Vape Kit
Beginner Friendly
40W Adjustable Wattage
2ml Refillable Pods
Removable Coils
Supports MTL & DTL Vaping
Compatible With High VG & High PG E-liquid
The option of an adjustable wattage means it's now easier than ever to find your ideal level of vapour and flavour production, while also supporting the resistances of the newly designed EZ coils. Thanks to its small size and long battery life, the Exceed Grip Pro pod kit is the ideal option for vaping on the go. The inbuilt chipset also delivers a safer vaping experience thanks to protection against overcharging and overheating.
Capable of holding up to 2ml of e-liquid the EZ replacement pods don't have to be disassembled to be refilled. Instead, a side filling port is located on each pod, secured by a silicone stopper to eliminate leaking. Each kit comes with two Joyetech EZ vape coils, the 0.4 Ohm coil can be used with high VG e-liquids and creates a larger amount of vapour, the 1.2 Ohm coils produce less vapour and work best with high PG e-liquids.
Contains:
Joyetech Exceed Grip Pro 40W Device
EZ 2ml Refillable E-Liquid Pod
EZ 0.4 Ohm Coil
EZ 1.2 Ohm Coil
USB Charging Cable
User Manual
MTL/DTL Pod Warning:
This pod kit features coils designed for both mouth to lung and direct to lung vaping. Please note that you may have to use different types of e-liquid with each. Coils with larger wicking holes and a resistance below 1.0 Ohm will support high VG e-liquids, whereas MTL (Mouth To Lung) coils with a resistance above 1.0 Ohm coupled with small wicking holes should be used with e-liquids which are 50% PG or higher.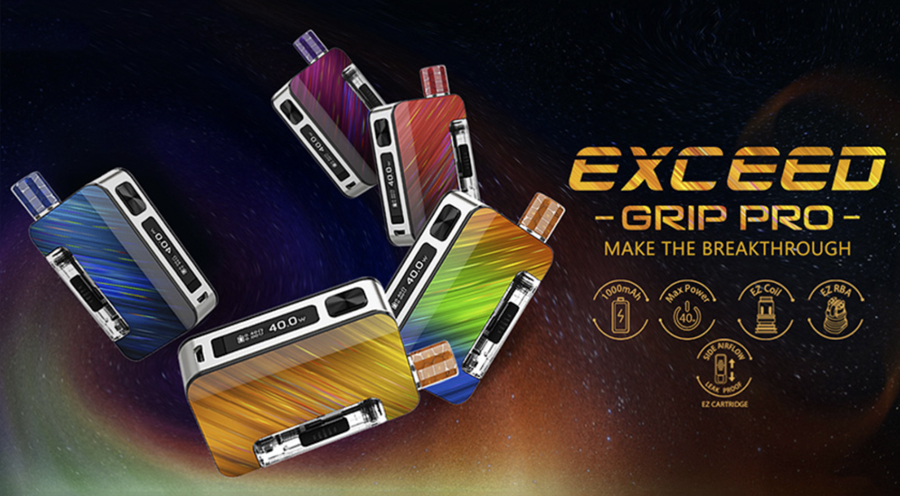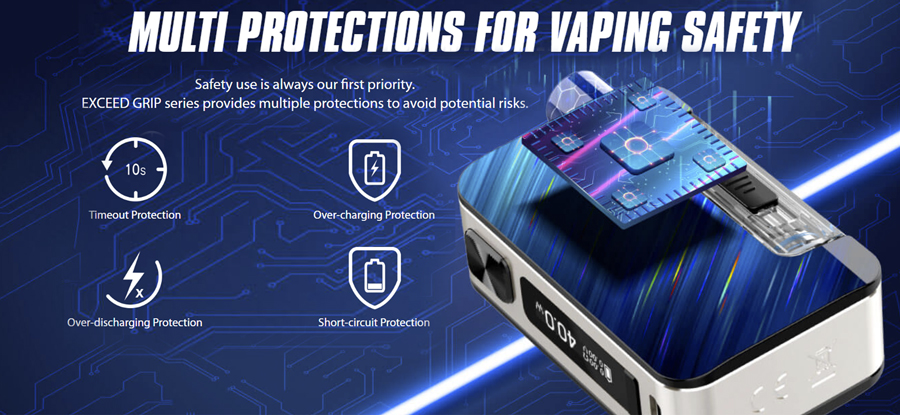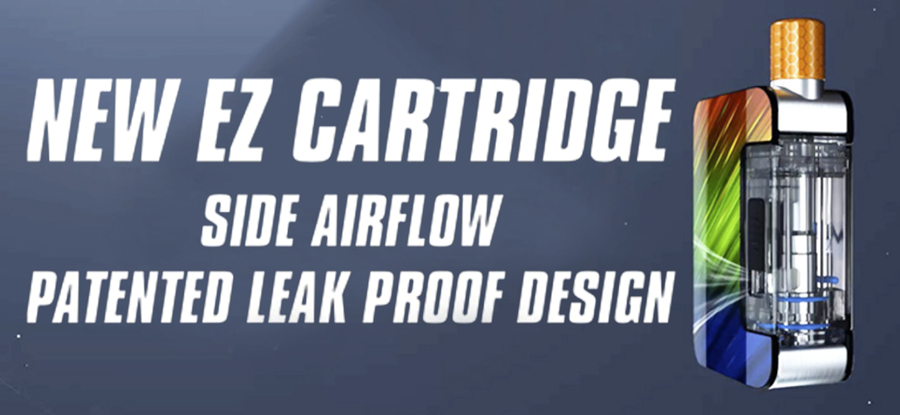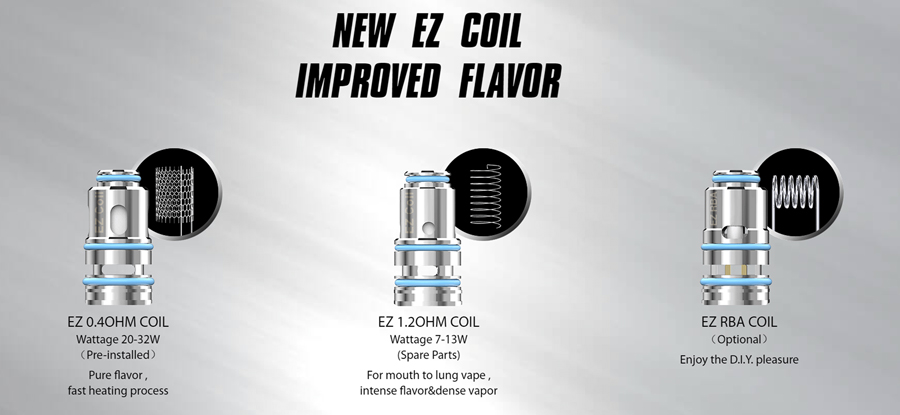 5 Pack
0.4Ω, 0.6Ω, 1.2Ω