The Lost Vape Q-Ultra AIO pod kit is the latest edition to the admired Orion series. Powered by a large capacity 1600mAh built-in battery with a 40W max output, this lightweight pod device boasts an array of features including Variable Wattage and a 0.69 Inch OLED display screen. The kit is compatible with the proprietary Ultra Boost coils, with the innovative option of an RBA coil suited to the advanced vaper. Due to the varied choice of coils that the Q-Ultra can be paired with, it's suited for vapers of all experience levels.
Features:
1600mAh Built-In Battery
40W Max Output
Lightweight, Stylish Design
0.69 Inch OLED Display Screen
Large Firing Button
Directional Buttons
Release Button To Eject Pod
Variable Wattage
Range Of Safety Protections
2ml Refillable Pods
Adjustable Top Airflow
Top Fill Cap
Multiple Coil Options
RBA Coil Compatible
With a resilient Stainless Steel construction providing durability, the Q-Ultra's 1600mAh battery also boasts a rapid charge time of an estimated 70 minutes. The stylish 0.69 Inch OLED screen displays wattage, battery level, coil resistance and puff counter for practical performance. The inclusion of a large firing button to activate and lock the device as well as directional buttons to navigate features, allows for simple and effortless operation. A range of built-in safety protections, courtesy of the intuitive chipset, secures the device for a long lifespan.
A sliding lock button ejects the 2ml refillable pods for easy access. To refill the Q-Ultra replacement pods, simply unscrew the top cap and fill with any e-liquid of your choice before securing back in. The functional feature of utilising interchangeable coils allows for long-lasting pods, saving on money and plastic in the process. With a top adjustable airflow, users can switch between inhalation options seamlessly.
The Q-Ultra pods employ the Ultra Boost coil series, available as the M1 0.3 Ohm coil, the M2 0.6 Ohm coil, the MTL 1.0 Ohm coil as well as the unique Ultra Boost RBA coil which enables the building of coils for a customisable vape experience.
Contains:
Lost Vape Q-Ultra 1600mAh AIO Kit
Lost Vape Q-Ultra 2ml Replacement Pod
Lost Vape Ultra Boost M2 0.6 Ohm Coil (Pre-Installed)
Lost Vape Ultra Boost MTL 1.0 Ohm Coil
Micro USB Charging Cable
User Manual
Warranty Card
Important Information About Sub Ohm Vaping:
This device is intended for sub ohm vaping. Sub ohm vape kits require a greater amount of knowledge and experience to use safely. They use specially designed coils that register below 1.0 Ohm resistance, for use at higher wattages. These kits will also feature advanced modes that require a knowledge of vaping to be used correctly.
We recommend that when sub ohm vaping, you do not use an e-liquid that has higher than a 6mg nicotine strength, this will be too harsh on the throat. Sub ohm vaping produces more vapour and because of this, an increased throat hit. You should kits like this with a high VG e-liquid, that is 60% VG or higher.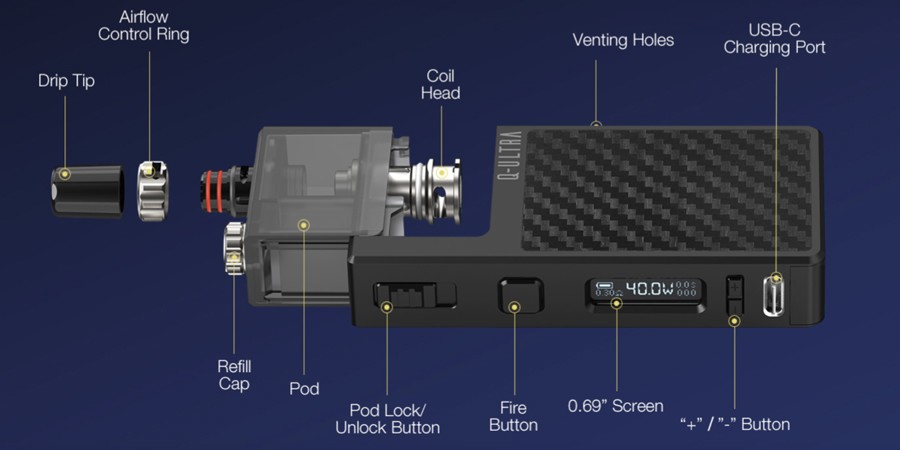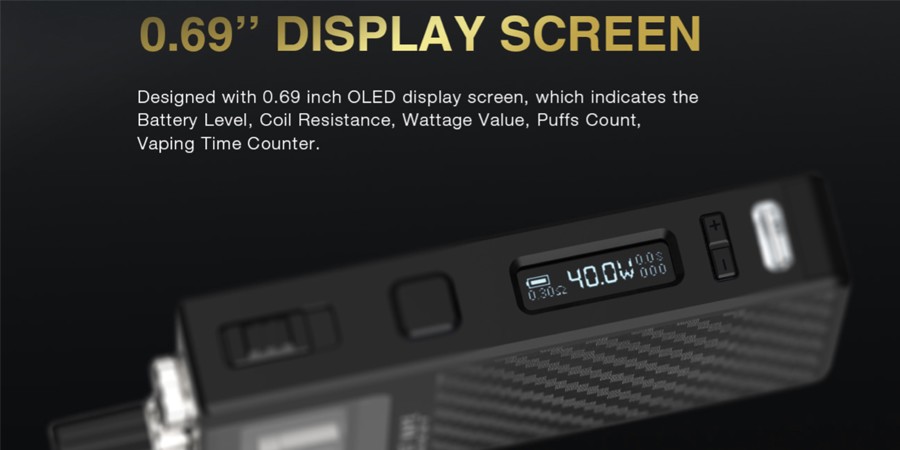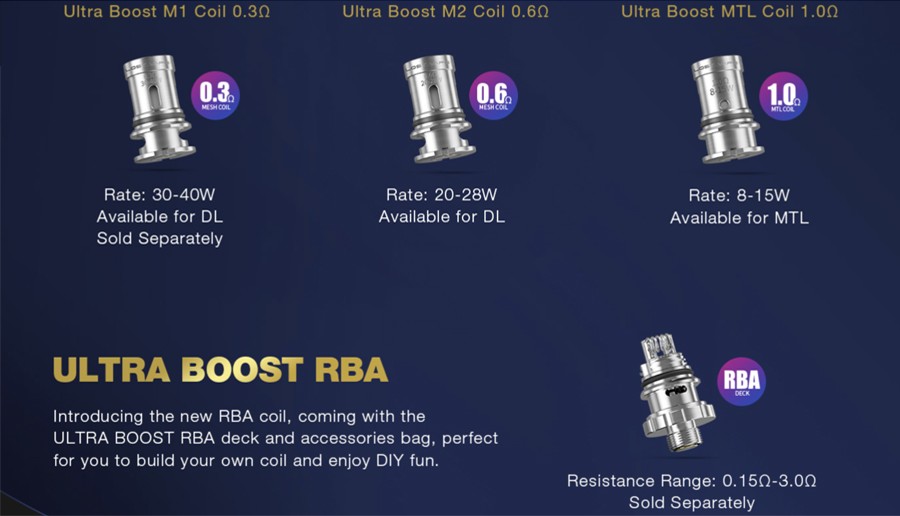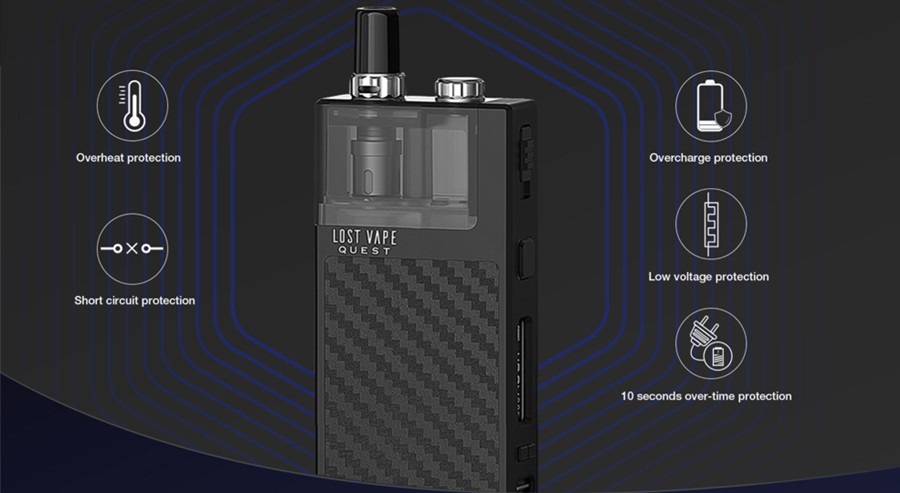 5 Pack
0.3Ω, 0.6Ω, 1.0Ω