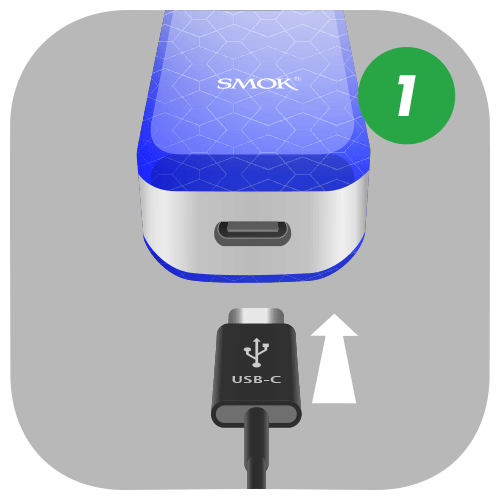 Charge Your Smok Nord 4 Battery
Your kit may arrive partially charged, plug it in using the cable provided to recharge. This can take up to two hours from 0% charge.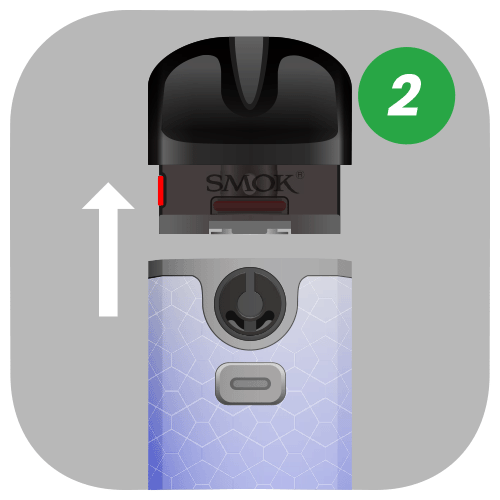 Get Your Nord Pod Ready For Filling
On the side of your Nord pod is a red rubber insert. Pull on this insert to remove it and reveal the pod's filling port.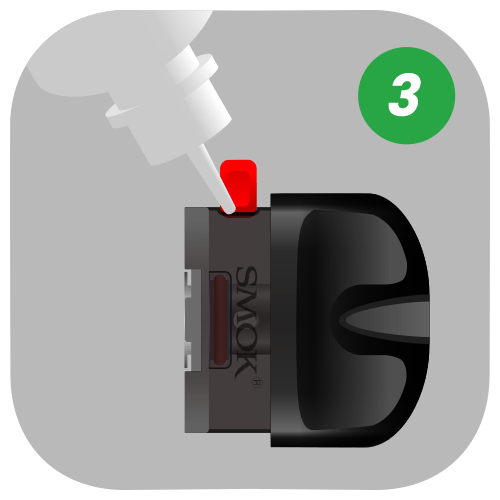 Fill Your Nord Vape Pod
Hold your Nord pod horizontally with the filling port facing upward. Then, insert the nib of your e-liquid bottle into the port and squeeze to fill.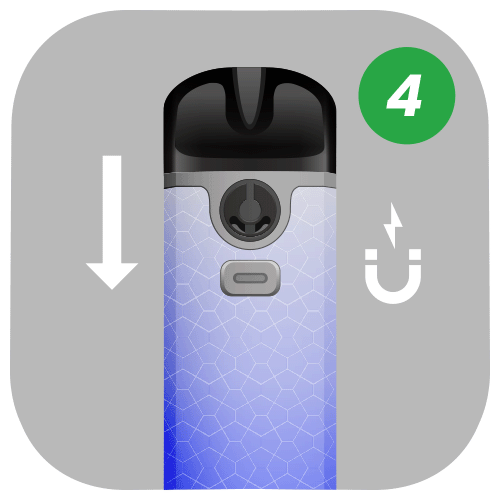 Reassemble Your Nord Pod
When you're done filling, remove the bottle and push the rubber insert back into the port. Push firmly to make sure it's secure.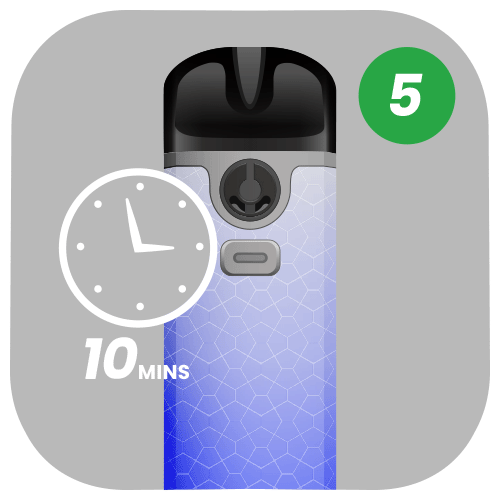 Prime Your Nord Pod
Keep your pod standing upright for 10 minutes. This gives the e-liquid inside time to soak into your coil, known as priming your coil.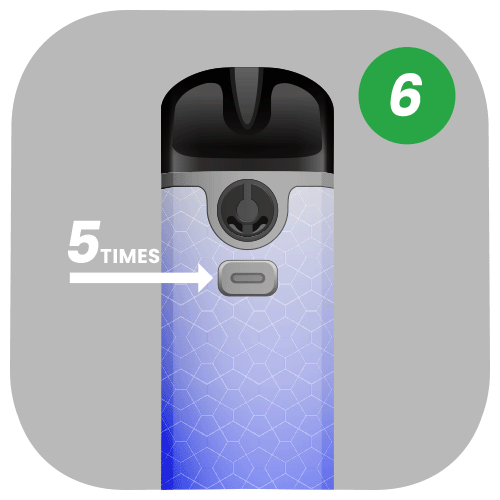 Insert Pod & Vape Your Nord 4 Kit
Insert your pod into your device and it's ready to go. Click the button five times to unlock the kit and then press the button again to vape.