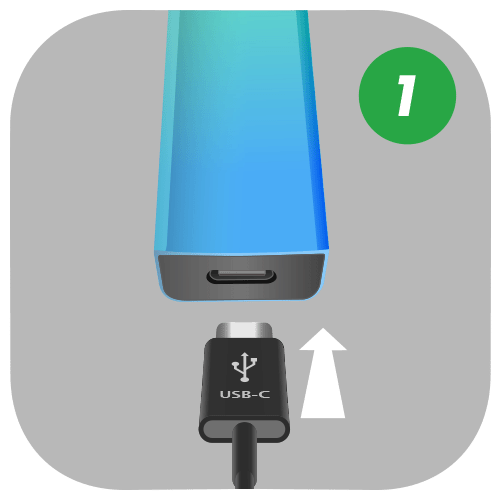 How To Charge Your Xros Mini Kit
Make sure your kit is fully charged before using it for the first time. You can use the USB cable included, with a full charge taking up to an hour from 0%.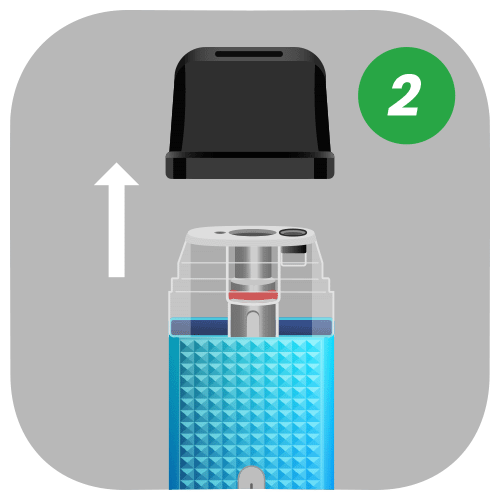 Remove The Xros Pod Mouthpiece
To get your pod ready for filling, remove the black mouthpiece. You won't need any tools, but if it's a little stuck try putting the pod in your kit.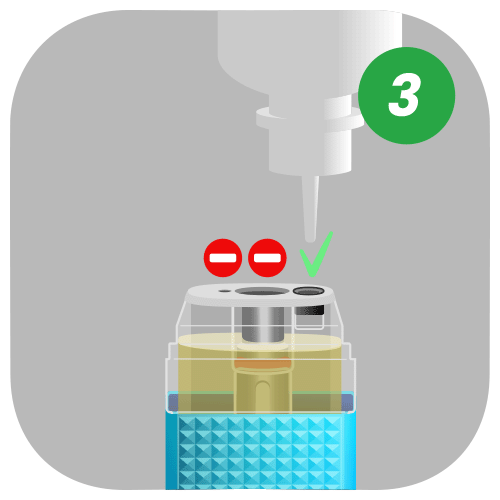 Fill Your Xros Pod
With the mouthpiece removed, you'll be able to see two holes. Fill your pod via the hole with the black underlay – do not refill via the centre hole.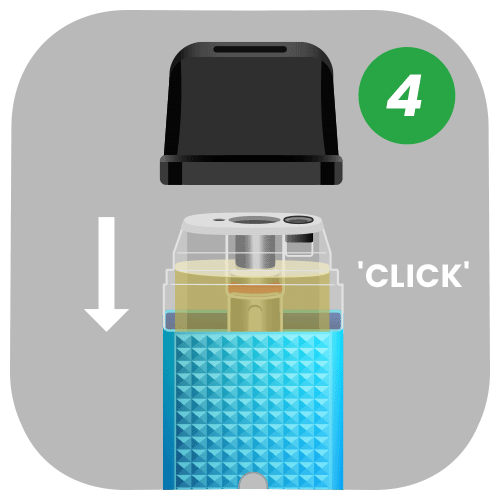 Reassemble Your Kit
Re-attach the mouthpiece to your pod. Again, if it's tricky to put on, try inserting the pod into your kit first. Push down until you hear a click.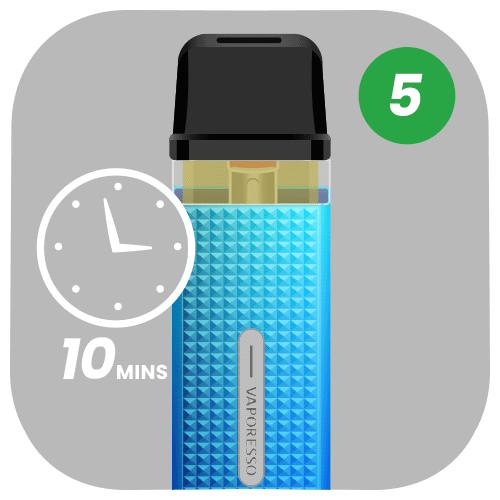 Prime Your Xros Coil
Stand your kit upright and leave it for ten minutes. This gives the e-liquid inside your pod time to soak into your coil, also known as 'priming' your coil.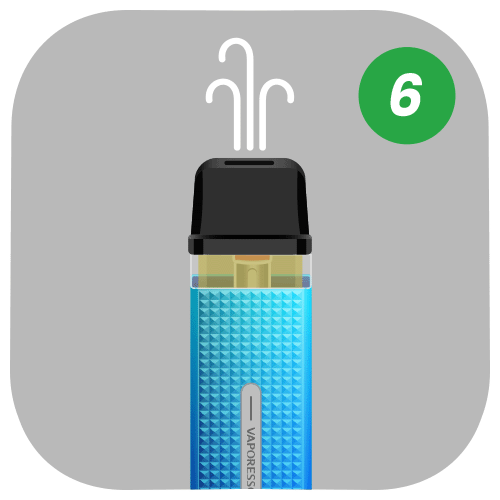 Unlock & Vape Your Vaporesso XROS
Now that your coil is primed, click the kit's button five times to unlock it. When unlocked, push the button again to vape.