Back In Stock Email Reminder
This product is temporarily out of stock. To receive an email as soon as this item becomes available simply enter your email address below.
Please Submit a Valid Email Address.
Server Error. Please try again later.
The Vaptio AirGo pod kit is an innovative pod device which incorporates an external charging port case that can also house the kit. Boasting one of the lightest and smallest constructions on the market, the device offers an enhanced capacity (the pod kit features an 80mAh built-in battery with the charging box equipped with a 700mAh capacity to recharge) ideal for on the go vaping. The 1.5ml refillable pods (which can be contained in the charging box unit) offer a MTL (Mouth To Lung) vape, making this device ideal for vapers of all experiences.
Features:
Discreet, Super-Lightweight Design
80mAh Pod Device
700mAh External Power Bank Case
11W Max Power Output
Inhale Activation
MTL Inhale
Side Refill Method
1.0 Ohm Coil Resistance
Suited To High PG E-Liquids
With a unique design, the AirGo pocket-friendly charging box not only charges the pod kit but also keeps the kit and spare pod enclosed, free from dust or dirt. An LED indicator displays battery life, signalling when to recharge. When fully charged, the charging case can then charge the pod device up to 7 times, whilst an inhale activation also highlights the device's simplicity.
The 1.5ml AirGo replacement pods can be refilled via the side fill silicone stopper, for a secure and hassle-free method. With a 1.0 Ohm coil resistance, these pods offer consistently clear flavour with discreet cloud production. We recommend pairing with high PG e-liquids of 50% and above for best performance, whilst also being compatible with salt nicotine e-liquids for a smooth throat hit.
Contains:
Vaptio AirGo 80mAh Pod Device
Vaptio AirGo 700mAh Charging Box
2 x Vaptio AirGo 1.5ml Refillable Pods
Micro USB Charging Cable
User Manual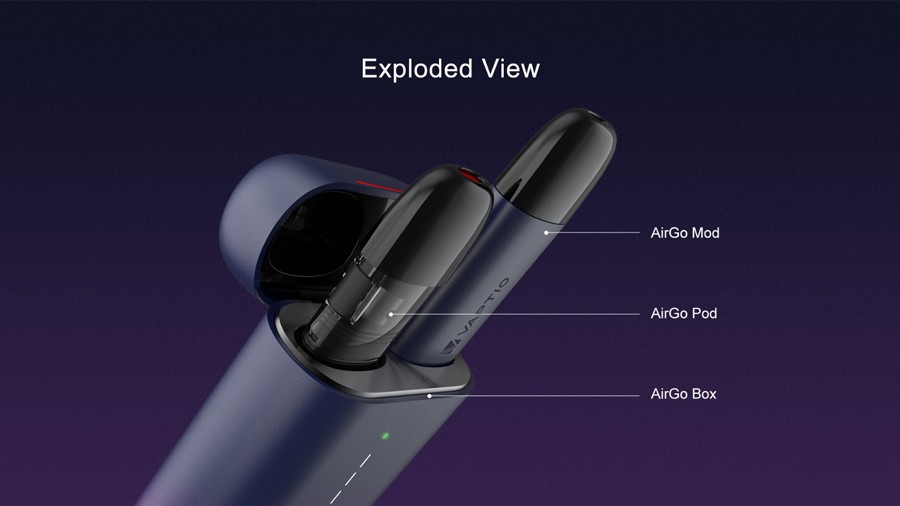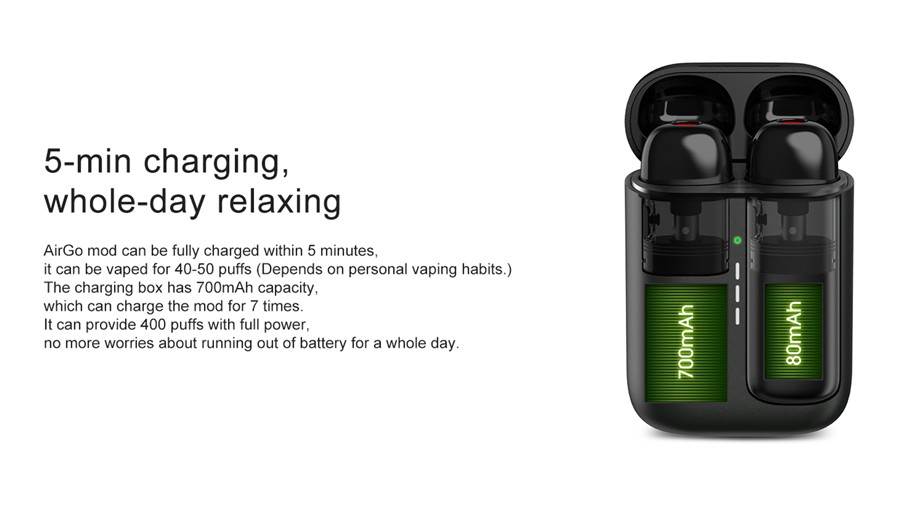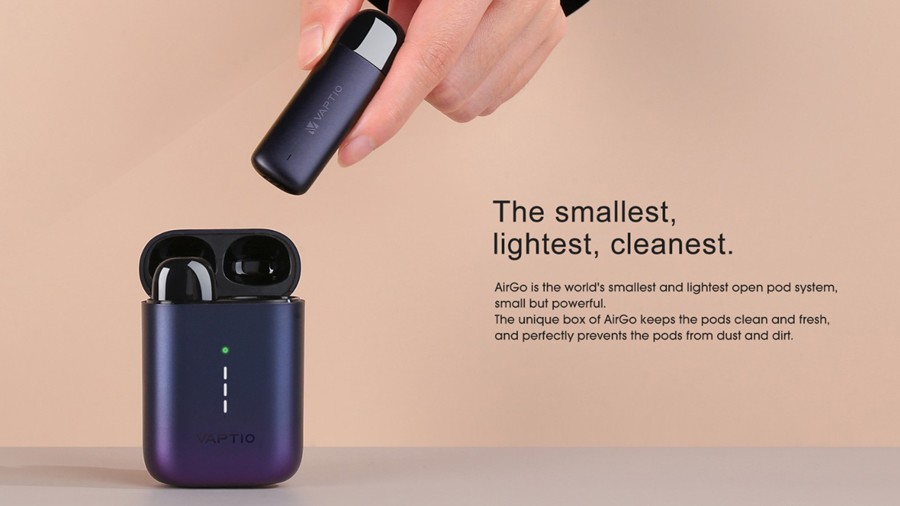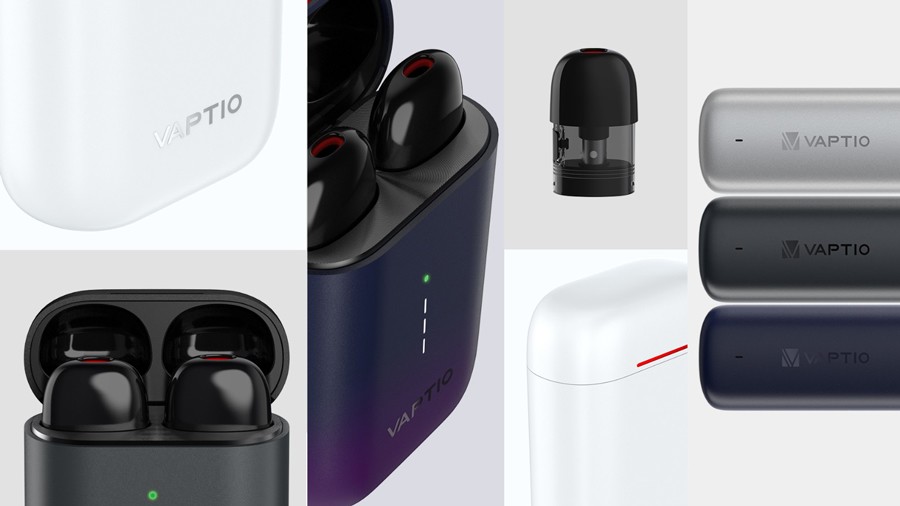 OUT OF STOCK

(1)