E-liquid is heated up in vape devices to create visible vapour. It is made up of a base of PG (Propylene Glycol) and VG (Vegetable Glycerin), two substances widely found in food, medicine and cosmetics. Alongside the PG and VG there's also flavouring, usually nicotine and some distilled water.
VG is a natural derivative of plants, in e-liquid it serves as a thickener and will also create a larger amount of vapour. PG is runnier and it is used as a base suspending nicotine and flavourings.
What E-liquid Should You Pick?
When it comes to choosing an e-liquid, the following need to be considered:
Thickness
Nicotine strength
Flavour
How Thick?
An e-liquid's VG/PG percentage will always add up to 100%, for example, 50% VG / 50% PG or 70% VG / 30% PG.
For a vape starter kit, we would recommend an e-liquid that has a higher PG percentage, it will be runnier and will require less power to heat up, so it's perfect for pod devices, cigalikes and mouth to lung open tank kits. A good starting place will be a 50% PG e-liquid.
E-liquids with a higher VG percentage will be thicker, they will create larger amounts of vapour when used, but require more power to do so. E-liquids with a higher PG percentage will be thinner and creates less vapour, making them ideal for mouth to lung vaping.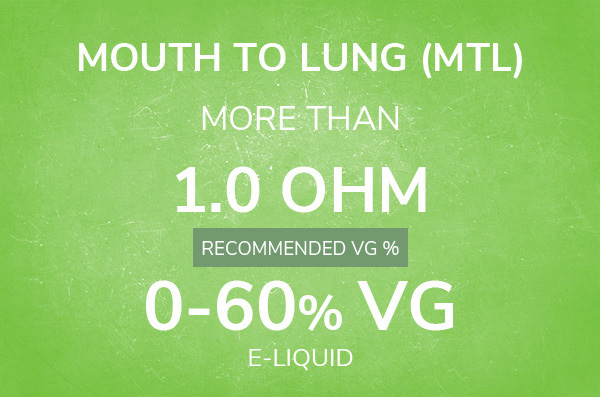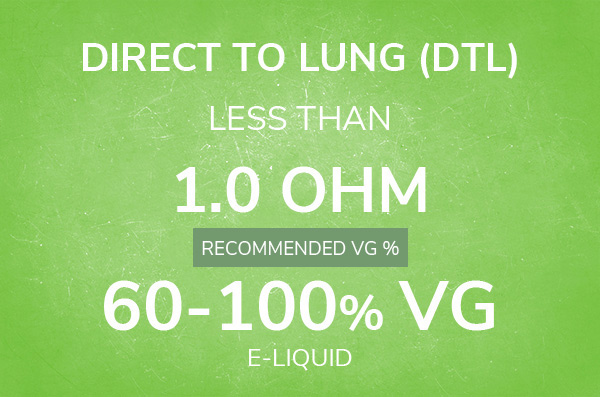 What Strength?
Picking your ideal nicotine strength is easier than you think, it is based on how many cigarettes you smoke a day and what strength they are. Too low a strength may not satisfy your cravings and lead you back to cigarettes. Whereas, too high a nicotine strength can result in headaches and dizziness, as well as being too harsh on your throat.
The chart below will act as a good starting point, based on how much you currently smoke. Remember, it's always best to start high and work your way down to ensure your cravings are satisfied. As a general rule, you should start with a higher strength and go lower if you need to.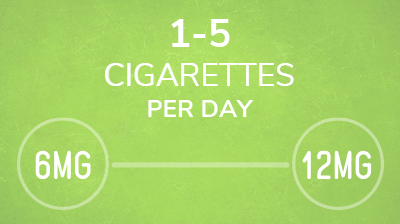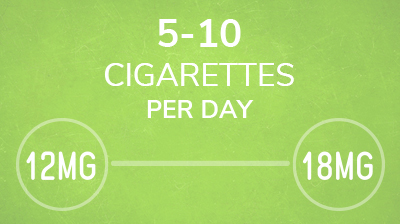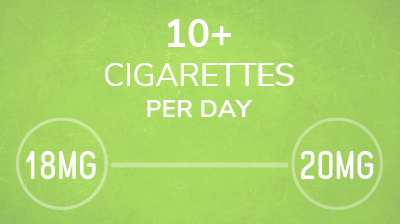 What Flavour?
Finding your ideal flavour is the last step in picking your first e-liquid. When it comes to flavour it's important to remember that this is something that you're going to want to vape all day. When you first make the switch, you may find yourself gravitating towards tobacco flavours, for a sense of familiarity, but remember they won't taste exactly like a cigarette. You might find you enjoy a simple fruit or menthol flavour when you first make the switch. Try a few flavours to find out what you like.
As you continue vaping and stop smoking, your sense of taste will begin to improve. This is a great opportunity to try new e-liquids. Switching between flavours is a tested method to make sure you don't stray towards smoking. That being said there are those who find one flavour they love and stick with it.
WHAT ARE VAPE COILS?
Vape coils are found in tanks and pods of all kinds. They are made up of a wrapped piece of wire normally covered with a cotton wick. The cotton wick soaks up the e-liquid held in your tank or pod, while the wire itself heats up the e-liquid until it is turned into vapour.
Each type of vape kit will use a specific coil, these are separated into two broad categories - mouth to lung and sub ohm.
Mouth to lung coils register above 1.0 Ohm in resistance. They will produce a small amount of vapour and require less power to use. These are the coils most often used in mouth to lung vape kits, like pod kits, cigalikes and open tank kits.
Sub ohm coils are those that register below 1.0 Ohm in resistance, they require more power to heat and create large amounts of vapour. These coils are used with advanced tanks and kits. While we would not recommend a sub ohm coil or kit to a first time vaper, they may be something you move onto in the future.
All coils will eventually need to be changed, over time they will create an unpleasant taste and will become unusable. Changing your coils is a simple process when you know how, the instruction manual that comes with your kit will provide clear instructions. Remember, if you are using a pod kit, you may not be able to change the coil, in this case the pod itself will need to be replaced.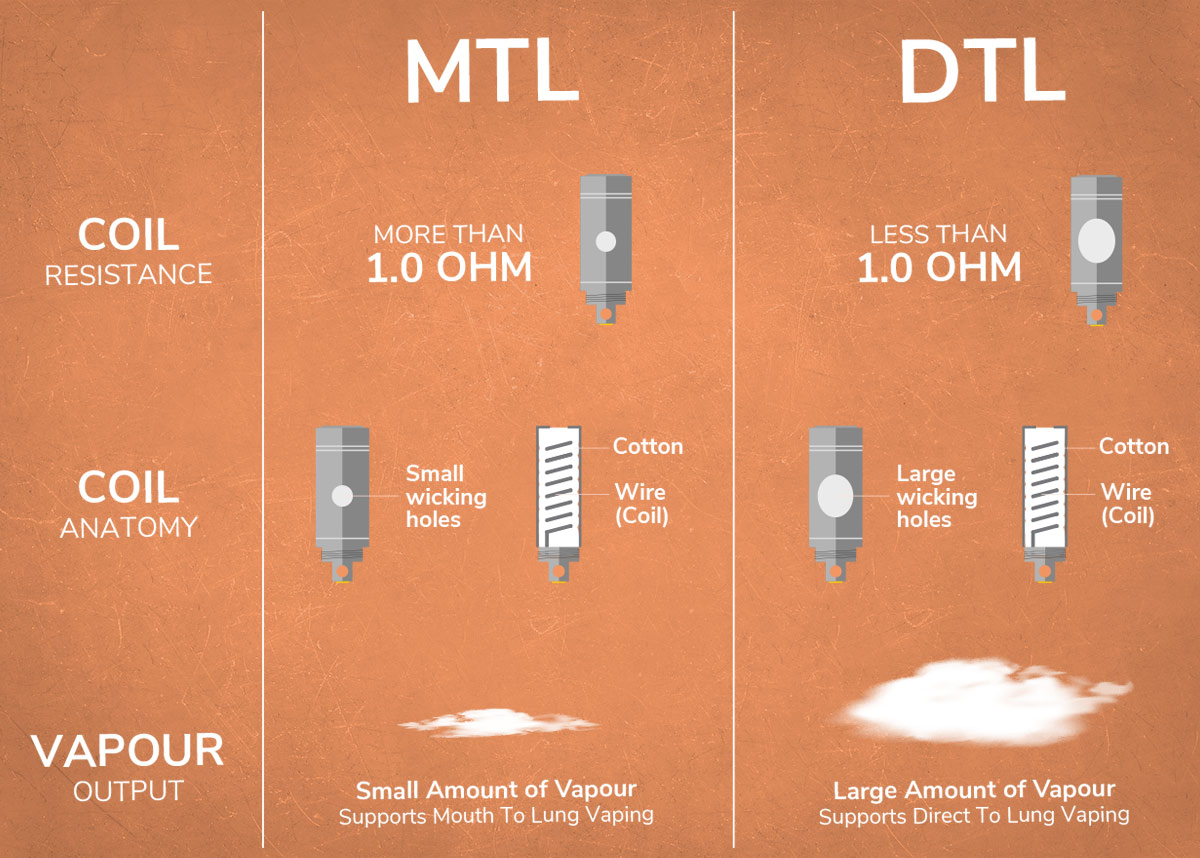 How Do Vape Coils Work?
Coils sit inside your vape tank / pod / cartridge, because of this you won't be able to see how they exactly work in real life. Below you can see step-by-step how coils heat up and create vapour. While there may be different styles of coils, in different resistances, they will all work roughly the same way.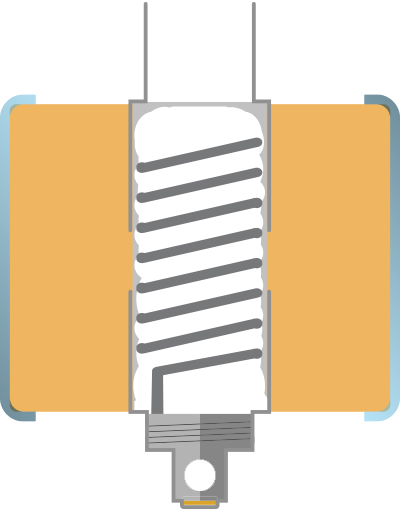 Vape Kits use a metal heating element called a coil, that's made up of a wrapped wire with a cotton wick. The cotton wick soaks up the e-liquid that is held in your tank, pod or cartridge.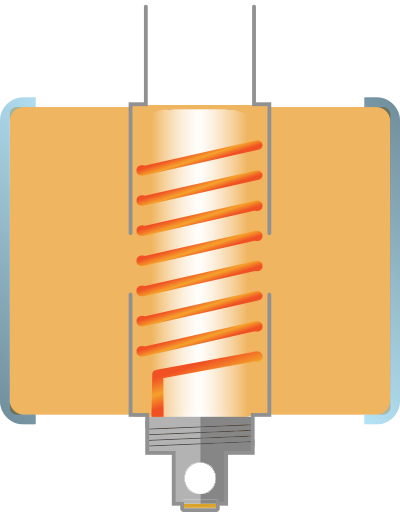 The metal coil converts power from the battery device and turns it into heat. This heat is used to turn the e-liquid held in the cotton wick into vapour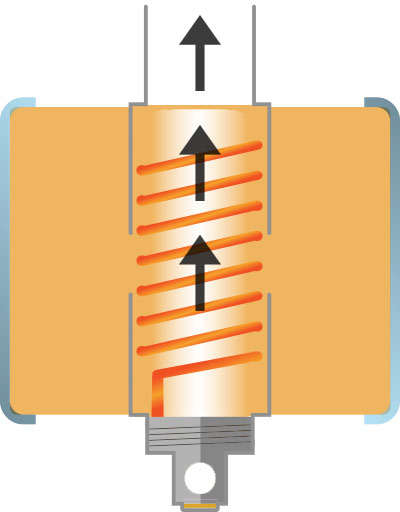 The vapour travels up through the chimney of the coil and is then inhaled by the user.
WHAT'S THE BEST COMBINATION OF E-LIQUID AND VAPE KIT?
By now you should have an understanding of what type of vaping device you need from the 'What Vape Kit Do I Need?' Section, along with an understanding of the finer points of e-liquid from 'What Is E-liquid And What Should I Be Vaping?'. You can use the chart below to check your choices: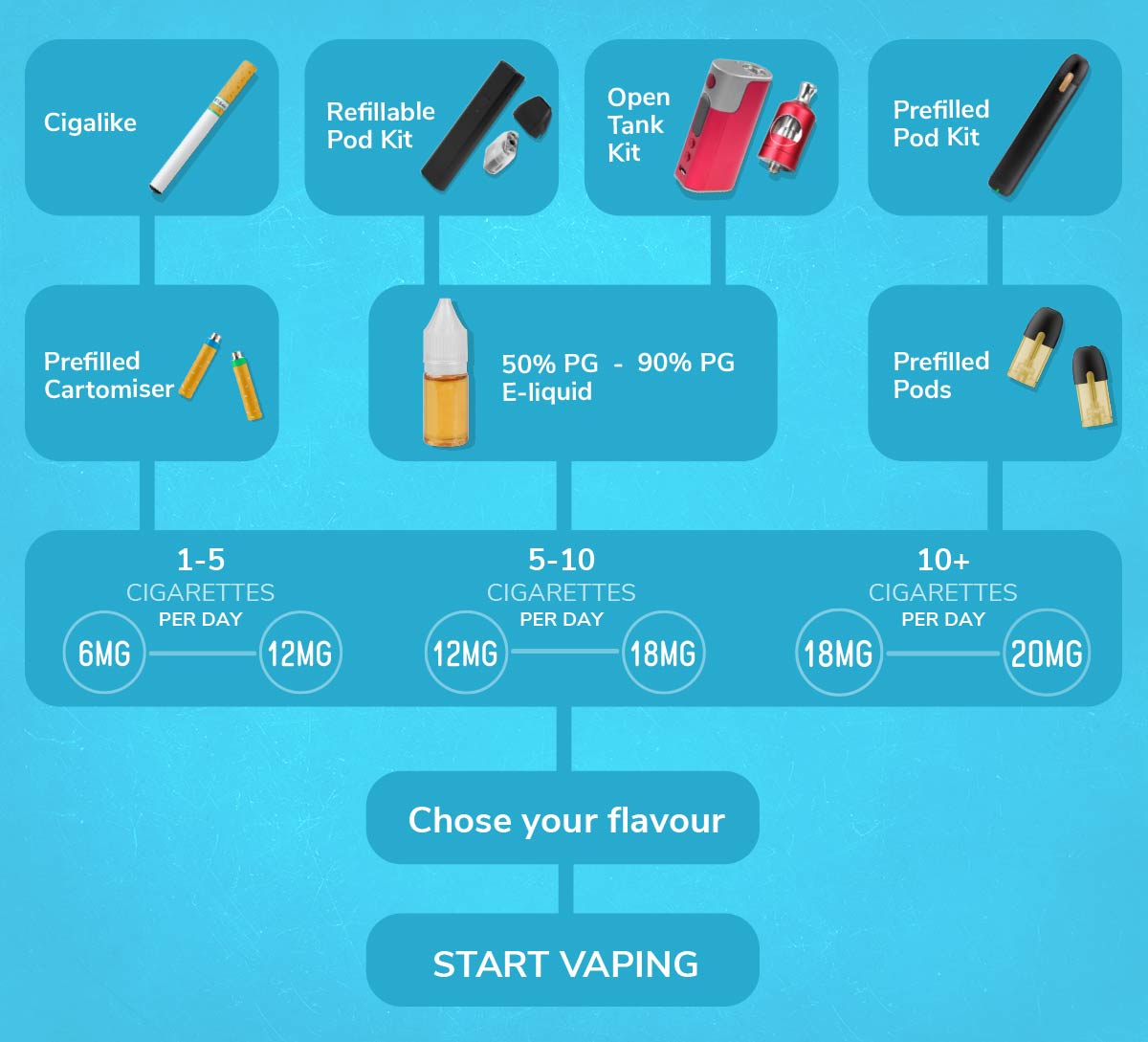 HOW DO YOU STORE E-LIQUID AND VAPE KITS?
This is one of the most commonly asked questions.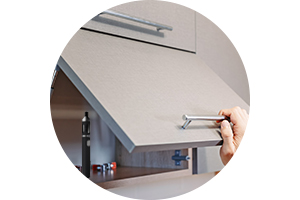 Generally it's best to keep your vape kit and e-liquid stored in a cool, dry place away from direct sunlight, preferably in a dark, dry cupboard and always away from children (and pets!).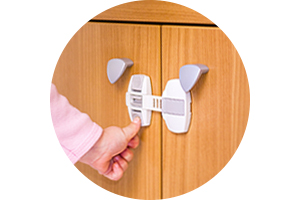 The PET plastic used to create the bottles is both hardwearing and also recyclable, yet due to them being transparent it's essential to keep out of direct sunlight as if exposed for long periods the nicotine can degrade whilst flavour may deteriorate. The childproof caps provide an added security in case it topples over or if you're around little ones.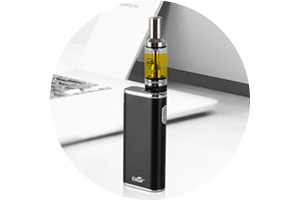 With open tank devices, we suggest you store your vape in an upright position (where possible). This is because the likelihood of leakage increases when the device is lying down flat. It's worth noting to never keep your device near water or any other liquids and away from children at all times, due to it being an electronic piece of equipment.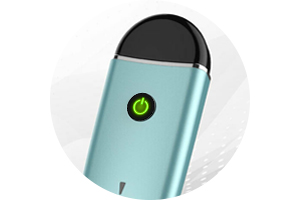 Whenever possible, your device should be turned off when not in use, to avoid accidental activation (eg in your bag or pocket). However some devices (particularly pod devices) do not have an on/off function. With these types of kit we recommend removing the tank/pod which will have the same effect as turning it off.
BATTERY SAFETY
Removable batteries in basic starter kits and pod devices are rare, but should you purchase a device that uses them it's always recommended to store your batteries in a protective case when not in use due to the heightened chance of explosion if coming into contact with spare change or keys creating a short circuit. This is outlined in further depth in the battery safety infographic below. You can find our range of protective battery cases in our Battery Accessory Category.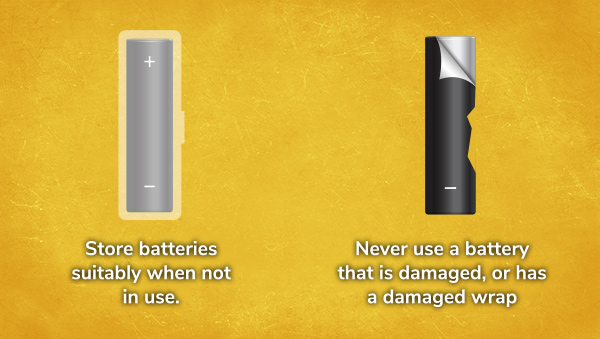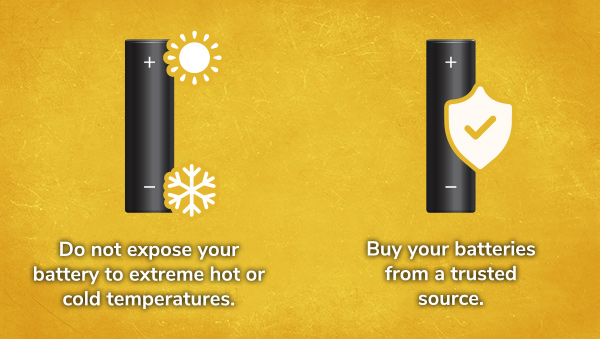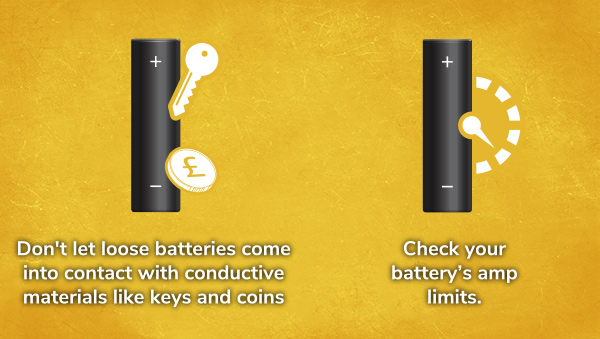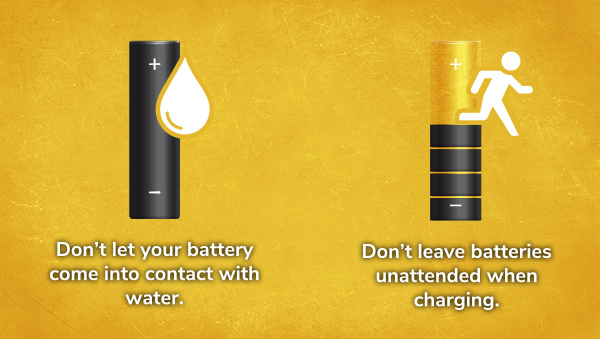 Battery safety is an important part of vaping, regardless of experience level. For more information check out our dedicated battery safety guide.
WHAT IS SALT NICOTINE?
Up until recently, all nicotine in standard e-liquids was freebase nicotine which delivers a noticeable throat hit and comes in concentrations of up to 20mg, which is the threshold set by UK law. Salt nics are the latest development in vaping and have proven to be successful with users switching straight from smoking.
Salt nicotine e-liquids produce a faster absorption rate of nicotine into the body. This results in a nicotine hit which satisfies cravings for longer as well as providing a smoother throat hit, when compared to regular nicotine e-liquids. Nicotine salts occur naturally in tobacco plants, and the use of them in e-liquid is designed to give the vaper a closer experience to smoking a cigarette. It's also worth noting that despite the name, there is no sodium in these e-liquids therefore they won't taste of salt whatsoever.
You'll generally find salt nicotine e-liquids in strengths of 10mg and 20mg, or in between, and they are most often available in 50%-60% VG ratios. Because of this, it's recommended you use salt nics with low powered MTL kits or pod devices for the best experience.
You can take a look at the pros and cons of salt nicotine in the table below for a more concise outlook, if you'd like to read up some more on salt nicotine, check out our handy blog post or watch our video 'What Is Salt Nicotine'!
PROS OF SALT NICOTINE
High nicotine content means you'll feel the need to vape less often.
Satisfies cravings for longer
Helps conserve e-liquid and battery life
Less effect on flavour
Ideal for low wattage MTL devices and pod kits.
Longer shelf life than freebase
CONS OF SALT NICOTINE
High nicotine strength may not be right for you
Not available in high VG concentrations therefore not ideal for those who prefer large clouds.
Not as widely available as freebase nicotine
WHAT IS SUB OHM VAPING?
When it comes to starting vaping it is unlikely you will use a sub ohm kit, the simple reasoning behind this is that these style kits require substantially more power and have been designed for direct to lung vaping.
Sub ohm vaping refers to vaping with a kit that uses sub ohm coils, which is any coil that registers below 1.0 Ohm in resistance. Conversely plus ohm kits (kits that use coil above 1.0 Ohm) have a lower wattage output and will produce less vapour, traditionally being used for mouth to lung vaping.
WHAT IS THE TPD?
The TPD or Tobacco Products Directive is a piece of EU legislation that was created to better regulate the manufacture, sale and consumption of vaping related products. It is through regulation like this that vaping can become safer, it means not just anyone can manufacture a product and market it as compliant.
Perhaps the biggest positive impact of the TPD, is that it requires products to be thoroughly tested before they can be sold, which includes full toxicology reports. There is also a list of banned ingredients that can no longer be used in e-liquids.
TPD laws that most affect consumers are as follows:
Vape tanks or atomisers can hold no more than 2ml of e-liquid
Nicotine content is limited to 20mg per milliliter.
Any nicotine containing e-liquid can only be sold in 10ml bottles
WHY DO PEOPLE FAIL AT VAPING?
There are many variables as to why some people stop vaping and turn back to cigarettes - this is mainly due to miseducation, or choosing the incorrect products. Making the switch is an admirable process and one that needs to be pursued with willpower, effort and persistence along with being supplied with the appropriate information to suit your lifestyle. Here's where people can go wrong:
Wrong Choice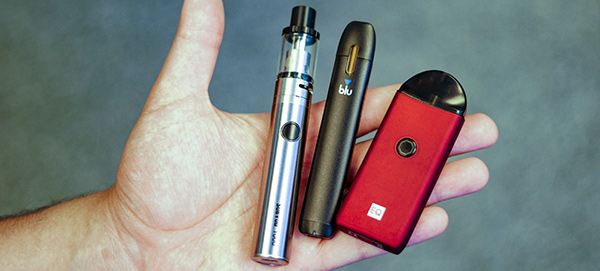 This is perhaps the most common factor in people turning their back on vaping. You need to remember that in theory, vaping is still in its formative years, therefore the education surrounding vaping isn't as wide-scale as it should be. Once you get your head around some basic vaping knowledge, you'll take to it like a duck to water.
As well as this, many first time vapers are wrongly informed as to what the best product for them might be and often are recommended advanced devices, the wrong nicotine strengths as well as the incorrect e-liquid for their chosen kit. This can lead users to experience an unpleasant first impression or simply doesn't satisfy their nicotine cravings, meaning the chances are they will give up and go back to the less-hassle option of cigarettes.
When you start vaping, it can be tempting to pick the same kit your friend or a member of your family is using. However, the chances are they are more experienced than you and this kit could be too advanced for a first-time user. It's always beneficial to try different kits to find out what you like, but remember they're called advanced kits for a reason.
Due Care & Attention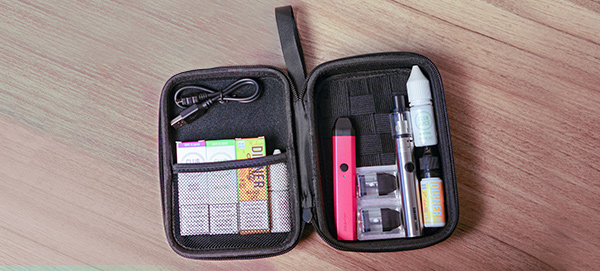 Again, this relates to the education of vaping and the maintenance of your vape kit. For example, if you haven't been taught how to refill your tank/pod it could lead to your device leaking, or if you haven't learnt how to change your coils then this could result in a burnt, bitter taste, as well as dry hits, which are not nice at all!

User manuals of products should outline these basics but if not then we're always on hand to offer advice or help solve your problem. Why not check out our list of handy guides breaking down the basics of vaping for beginners making the switch.
Persistence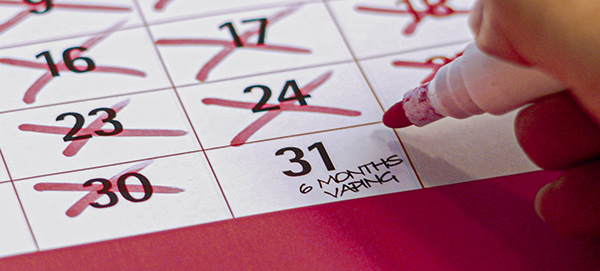 When it comes to actually giving up smoking, the real challenge is actually sustaining the willpower to want to stop smoking. There is no overnight fix and it may take you a few tries to get into the swing of vaping, yet it's clinically proven to significantly aid you in the quest of giving up tobacco. The main reason as to why vaping is considered three times more successful than NRT (Nicotine Replacement Therapy) is the fact that some people find the psychological and aspect of smoking pleasurable which vaping closely mimics.
Let's not pretend that smoking isn't a nice thing, which is why people get hooked. There's nothing wrong with admitting that and with the act of vaping, you're getting the nicotine craving with the inhaling/exhaling effect to match but in a 95% less harmful format. As well as this, according to the MRHA (The Medicines & Healthcare products Regulatory Agency), a smoker turned vaper saves the UK £74,000.
Little things like setting yourself targets have proven to be beneficial in switching over. For example if you were smoking 10 cigarettes a day, then trying to go down to 8 cigarettes with a few vapes in the first week, then the next week decrease the cigarettes to 6 a day and then 4 a day and so on and so on until you're no longer smoking at all. There is no right or wrong answer and if you do relapse back to smoking occasionally, don't beat yourself up about it, just simply get back on the horse and start afresh.
Here's some useful tips for new vapers in helping you stay on track:
Vaping Etiquette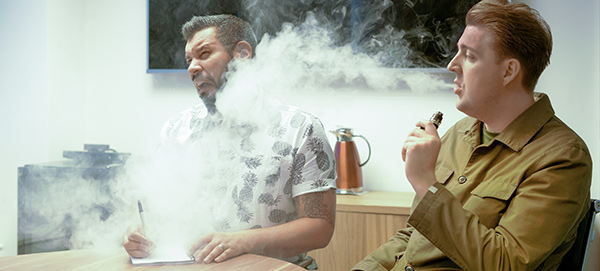 Most public establishments have their own regulations on vaping, some are all for it and will allow it willingly whilst others hold it in the same distinction as smoking. It's always best to check beforehand whether or not vaping is permitted, but it is also down to you to gauge whether or not it is an acceptable social situation to fire up your device. Discreet vaping should always be taken into consideration also as producing large clouds from your device could be an off putting experience for passers by as well as a hazard if you're driving for example.
For more information on vaping etiquette check out our dedicated guide.
Test Your Taste Buds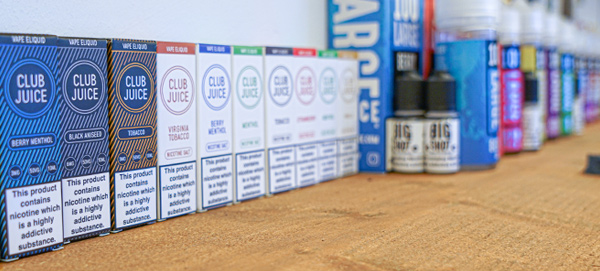 Whilst you may become attached to a particular flavour from your first vape, the chances are you could become bored of it in the forthcoming weeks or months. We always recommend to mix it up and keep trying new blends, as it will provide a reason to keep vaping whilst opening up the door for an endless amount of flavours which you didn't know exist. It's also worth mentioning the condition known as 'vapers tongue', where a vaper loses the ability to taste an e-liquid and develops what feels like a thick coating on the tongue. This is usually cured by simply switching to a different flavour as well as consistent hydration.
Check out our bespoke e-liquid page, which allows you to filter your preferences, making it easy to determine exactly what you want.