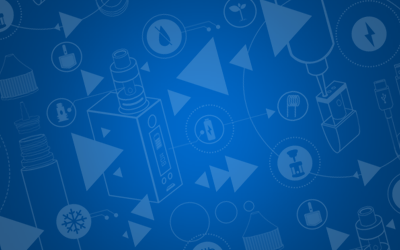 What Are The Best Menthol E-Liquids To Buy In 2023?
Our guide to the best menthol e-liquids to buy in 2023 features what we and our customers think are the best menthol blends on the market. Whether you're experienced or new to vaping, this range of e-liquid features some of the most popular flavours in the UK. As well as this, with the ban on menthol tobacco (which came into effect on 20th May 2020), the market for menthol vape juice is huge and always growing.
With so much on offer, we thought we'd offer some much-needed advice on the best straight-up menthol flavours. Whether you're a fan of salt nic e-liquid, shortfills or regular 10mls, there is something in this top 10 for everyone. This list is curated by speaking to our loyal customer base and advice from our team of vaping experts. So you can be safe in the knowledge you're getting quality advice from genuine people.
For now, though, let's run down our top 10 best menthol e-liquids of 2023.
Summing Up
And that's your lot folks, the top 10 best menthol e-liquids as chosen by our wonderful customers as well as our dedicated team of experts here at Vape Club. We hope this has helped in your quest to find the ideal menthol e-liquid, however, these are only recommendations, so be sure to check our full range of menthol e-liquids. This range includes all kinds of concoctions, with options including freebase 10ml, 10ml nic salt and shortfill e-liquids.
Alternatively, if you like the taste of both menthol and tobacco combined then be sure to check out our top 5 menthol tobacco e-liquids of 2023. For any other questions regarding menthol e-liquids or the menthol ban, as well as any other enquiries concerning vaping in general, please don't hesitate to contact us.