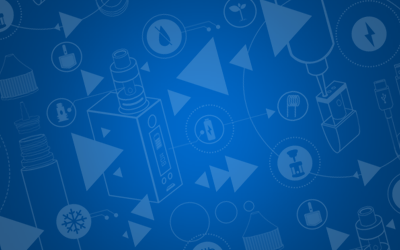 The Best British Vape Juices Brands Of 2023
Our e-liquid range is the biggest in the UK, with over 4000 options to pick from. We've carefully sourced the highest-quality vape juice from leading brands all around the world in as many flavours as you could care to name. But perhaps you're looking to buy locally to make your vape a little greener by picking products with a lower mileage, or just to see what the industry has to offer closer to home.
Plenty of the world's biggest e-liquid manufacturers are based right here in the UK. We've written this guide to showcase the very best British vape juice brands. Whether you use a high powered DTL (Direct To Lung) vape or a discreet MTL (Mouth To Lung) device, there's something for you on this list.
Riot Squad
Founded in 2016, in Milton Keynes, Riot Squad is one of the biggest names in vaping. Their blends primarily focus on intense, punchy fruit flavours, but this team of expert mixologists have also tried their hand at dessert and tobacco blends too to great success.
Riot Squad offers high VG shortfill e-liquids for DTL vaping and nic salts for MTL vaping. They also have a range of innovative hybrid salts, which combine salt nicotine and freebase nicotine for a vape that offers a smooth-yet-noticeable throat hit and fast acting, long lasting craving satisfaction.
Vampire Vape
Vampire Vape is the oldest brand on this list, founded in 2012 in Darwen, Lancashire. They rose to fame in 2014 with their iconic flavours Heisenberg and Pinkman which have since become their signature blends. Beyond that, though, they have hundreds of other flavours including fruit, candy, dessert, tobacco and menthol e-liquids, so don't forget to check out their full range.
Vampire Vape have flavours in every form possible, from freebase 50/50 to nicotine salts and shortfills. If you're a fan of mixing your own e-liquid, they even offer a range of flavour concentrates.
IVG
IVG is one of the biggest e-liquid companies out there, with over 150 products in their arsenal. Founded in 2016 in Preston, Lancashire, this versatile brand was one of the first British vape companies to break into the international market. IVG makes everything from fruit to ice to dessert to candy blends. Their first ever flavour was Summer Blaze, which continues to be one their best-sellers to this day.
IVG offers something for every vaper. Their shortill e-liquids are an ideal match for DTL vapes, while their 50/50 freebase and nic salt juices work best in MTL vape kits. Many of their most popular blends are available in more than one version, so if you move from one style of vaping to another you can take your favourites with you.
Club Juice
Club Juice was created in 2018, with the intention of bringing simple yet well-crafted flavours to the market at an affordable price. They've certainly succeeded, as their blends feature in our best-sellers lists time and time again.
Club Juice e-liquids are made for MTL vaping as they all feature a 50% VG concentration. This brand offers both nic salt and freebase nicotine blends, offering you the choice between smooth or noticeable throat hits. Within the range, you'll find a variety of fruit, menthol and tobacco blends that are part of our 4 for £10 multibuy.
88Vape
88Vape was founded in 2013 in Trafford Park, Manchester. This brand focuses on really simple, familiar flavours like tobacco, menthol and fruit, making them an ideal choice even for complete beginners as you don't need to spend ages deciding between super-complicated blends.
88Vape's e-liquid range is one of the cheapest around, coming in at just £1 per 10ml bottle. Most of them feature a VG concentration of 50% or below, so they work best in MTL vape kits such as vape pens and pod vapes.
Pod Salt
Pod Salt was launched in 2018. This vape juice line is manufactured in Preston, Lancashire, and the experts behind these blends are some of the most experienced in the industry. Their flavours are normally quite simple, but to keep things fresh, they've also collaborated on fusions with big brands like Pacha Mama and Marshmallow Man.
As you may have guessed from the name, Pod Salt primarily focuses on creating nic salt e-liquids for MTL vapes – though they have branched out into shortfills, too, so if you're a DTL vaper you don't need to miss out.
Large Juice
Large Juice e-liquids have been some of our best-sellers since they launched in 2018. Initially starting out with their 100 Large range, they quickly expanded to begin creating the 50 Large series. Finally, they launched Large Salts, featuring the best flavours from their shortfill lines.
Large Juice offers really varied blends featuring a range of bold tropical flavours, frozen fruits, creamy desserts and smooth-tasting tobacco vapes. With a wide range of options to choose from, this brand caters to MTL and DTL vapers alike. It's also worth noting that both 50 and 100 Large Juice shortfills come with free nic shots, so you've got everything you need to start vaping.
Doozy Vape Co
Doozy Vapes burst onto the scene in 2015. Based in Dewsbury, West Yorkshire, we can still remember when they were a small brand with only a handful of flavours. How things have changed, as they now offer over 150 e-liquids that have become favourites of vapers all around the world.
You're spoilt for choice with Doozy Vape, as they offer high VG 10mls, nic salts and shortfills too. Their products are split into ranges like Seriously Slushy, Doozy Temptations and Seriously Bar Salts, which makes it easier to sort through their large offering and find the flavours you'll enjoy.
Dinner Lady
Dinner Lady was founded in 2016 in Blackburn, Lancashire. When they first started out, their focus was on flavours that recreate traditional British desserts – like their famous Lemon Tart e-liquid – but they've since expanded to cover tobacco, candy, fruit and soda vape flavours too.
You'll find many options to pick from under the Dinner Lady umbrella. If you're a sub ohm vaper, you have a choice between high VG shortfills and 10mls. If you use a MTL kit, Dinner Lady offers nicotine salts as well as 50% VG freebase vape juice which provide a more noticeable throat hit.
Edge
Our final pick is Edge, a brand which was founded in 2016 in Stockport, Manchester. Edge's straightforward blends are ideal for beginner vapers as well as advanced vapers looking for something simple.
Edge are most well-known for their Edge Core range, which features a 50% VG concentration. This makes them best suited for MTL vapes where they'll deliver discreet vapour production. However, they also offer a high VG range which will produce large amounts of vapour when paired with DTL kits. All Edge 10mls are part of our 6 for £10 vape juice multibuy.
Summing Up
That's the end of our round up of the best of British e-liquid. We hope we've helped to inspire your next purchase. If you're still stuck, you can browse our full range and use the filters to sort by e-liquid flavour, nicotine type and bottle size.
If you need any help picking out an e-liquid, or if you have any vaping questions at all, please feel free to get in touch with our customer service team. Our friendly vape experts are on hand to assist, seven days a week.