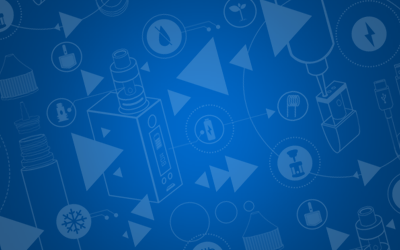 What Are The Best E-liquids To Buy In Summer?
The warmer weather means summer is well and truly on its way. So, it's time to dig out your shorts and replace the hot chocolate with a long cool, tropical drink best served poolside. But before you go bounding off to the beach in your best Hawaiian swimmers, you might want to take a minute and think about your vape.
As things start heating up you might find that your winter favourite isn't quite hitting the mark. In this case, it might be time to consider a new flavour. The simple fact is, along with the temperature, many people's taste buds have a habit of changing with the seasons too. So, it might be time to ditch the heavy, rich flavours and try something a bit cooler and a little lighter. What we would call a summer flavour.
So, while you're letting your sun cream sink in, why not take a look at our top ten summer vape flavours of 2023. Our list features vape juices with soda blends, menthol fusions and juicy-tasting fruit concoctions that are so popular on a hot summer's day.
Summing Up
Well there you have it, ten e-liquids that we hope will give you that sweet taste of summer and transport your taste buds away to a nice, warm beach. Didn't see your favourite summer blend mentioned here? Let us know on Twitter or Facebook.
Remember, we offer free next-day delivery on orders over £20 and same-day dispatch 7 days a week!
We hope this has inspired you, but remember, this is just a small portion of what we have to offer and we recommend you check out our full e-liquid range for more inspiration. For more advice, get in touch with our customer service team and they'll be happy to give you a personal recommendation.