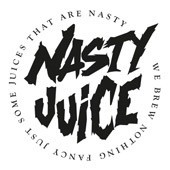 The Nasty Ballin' range is created by Nasty Juice. With a series of four eliquids, each featuring bespoke, fruity flavours to suit most palates. Ballin' gets its name due to a small ball in the bottle, which when shaken helps to improve the mixing process. Flavours include Passion Killa, Hippie Trail and Blood Berry.
All flavours in this range are of a 70% VG ratio which makes it easier to produce large clouds without having to sacrifice Ballin's distinct tastes. We recommend that for best results, you use these high VG liquids with sub ohm tanks and kits or rebuildable atomisers.
Available in a 50ml shortfill bottle, we recommend you add an 18mg 10ml nic shot to create 60ml of 3mg eliquid. These eliquids are also easy to transport with childproof caps reducing the chance of leaking.