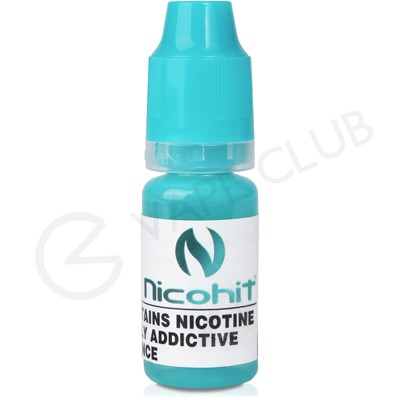 The NicoHit Nicotine Shot by NicoHit is designed for use with a 50ml 0mg eLiquid (such as the Great British Vape Off) allowing a nicotine free juice to be turned into a nicotine containing one.
All that's required is an empty 60ml bottle, to allow both 10ml Nicotine Shot and the 50ml of nic free eLiquid to be mixed together in a larger vessel.
Currently available in 18mg, these nicotine shots are intended to turn any 50ml 0mg liquid into a 60ml 3mg.
Please see our blog for more information on Nicotine Booster Shots.
There are no customer reviews for this product. Registered members earn £1.00 in loyalty points for submitting the first product review!
Submit A Product Review