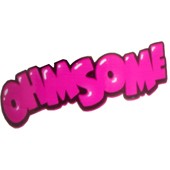 Ohmsome are manufactured in the UK, specialising in distinct fruit and confectionary tastes with bold flavours. With a focus on sub ohm vaping, blends include tropical fruits, berries and candy.
Ejuices in this collection have a 70% VG ratio, ideal for large cloud distribution with deep flavour. We advise that for best performance, you use these eliquids in a sub ohm vape tank.
Available as 50ml shortfills, with space for a 10ml nic shot of your choice, for example, adding 10ml of an 18mg nic shot will create 60ml of 3mg eliquid.
If you're after sweet fruit and candy flavours then why not try Ohmsome.