A Guide To Temperature Control Vaping

Temperature Control What Is It & How Does It Work?
Temperature Control gives you the ability to set a maximum temperature your coils will reach and your vape kit will alter the power output to ensure that coils never reach beyond the set limit. Temperature control mode was developed to stop the occurrence of burnt coils or 'dry hits', when used properly your coils will never run too hot and subsequently will never burn.
In effect, Temperature Control mode will act as a safety net and can help your coils last longer, while at the same time delivering a better vape. This has led to a great number of temperature control vape mods and kits being created. Unlike variable wattage mode - which is the standard on most kits, you won't have to programme a wattage output, the kit will alter output to match your temperature requirements.
So, how does it work? While vape mods and kits are advanced, none of them can actually track changes in temperature. Instead, they measure the changes in your coil's resistance. When a coil heats up its resistance generally increases your kit will track these changes and assign a temperature value to them. For example, a shift in resistance from 1.1 Ohm to 1.2 Ohm can mean an increase in temperature from 120 to 130 degrees Fahrenheit.
What You Need To TC Vape
You'll need a kit or mod programmed with TC mode in order to experience Temperature control vaping. As well, you'll also need compatible coils. The majority of vape coils use Kanthal in their construction, Kanthal does not work with TC mode as its resistance does not change when it heats up. The most common TC coils include Stainless Steel, Titanium and Nickel; for more information check out our guide to coil wire types.
Different coil wire types will react to heat and their resistance will increase at a different rate. It is for this reason that each TC mod and kit will have different modes available to support these common wire types. It's always important though to always check compatibility and manufacturer guidance before use.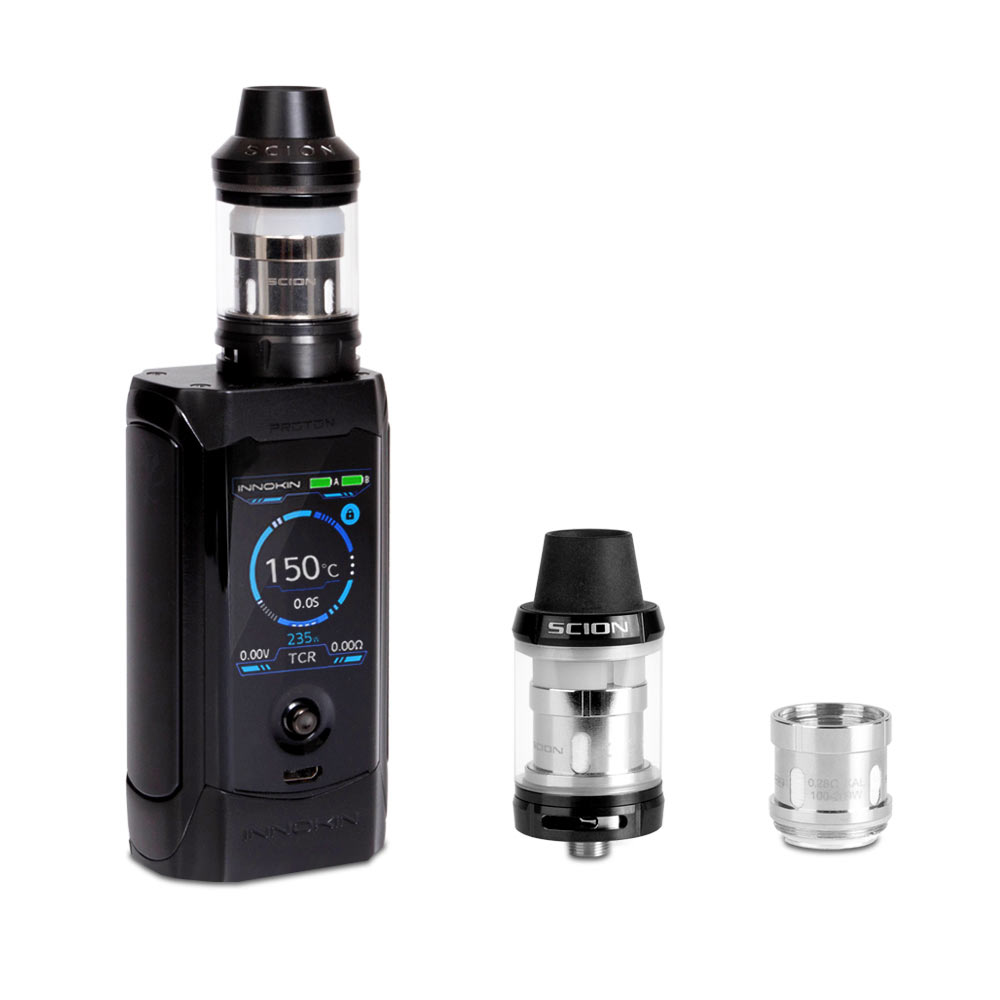 How To Vape In TC Mode & What Is The Best Temperature
Different vape devices and kits access Temperature Control mode differently, yet the process is largely the same. First off, attach your tank or rebuildable atomiser to your device. Then check that the wattage output of your device is within the defined limits of what your coil can handle, this is usually written on tank coils. If not then refer to the manufacturer's user manual or website.
Switch over to Temperature Control mode, whether this be navigated through the menu system or a specific button, and pick the correct wire type (SS, Ni or TI). Set your temperature limit, which should be decided by taking into account wire type and your wattage output. One of the most frequently asked questions is what is the best temperature to TC vape at. We recommend you start at a lower temperature and vape a few times to decide whether you need to go any higher. The most common temperature range is between 200°C - 250°C, but again research is never to be underestimated - so do your homework. You probably won't get it spot on the first time round and it's worth having a few tries.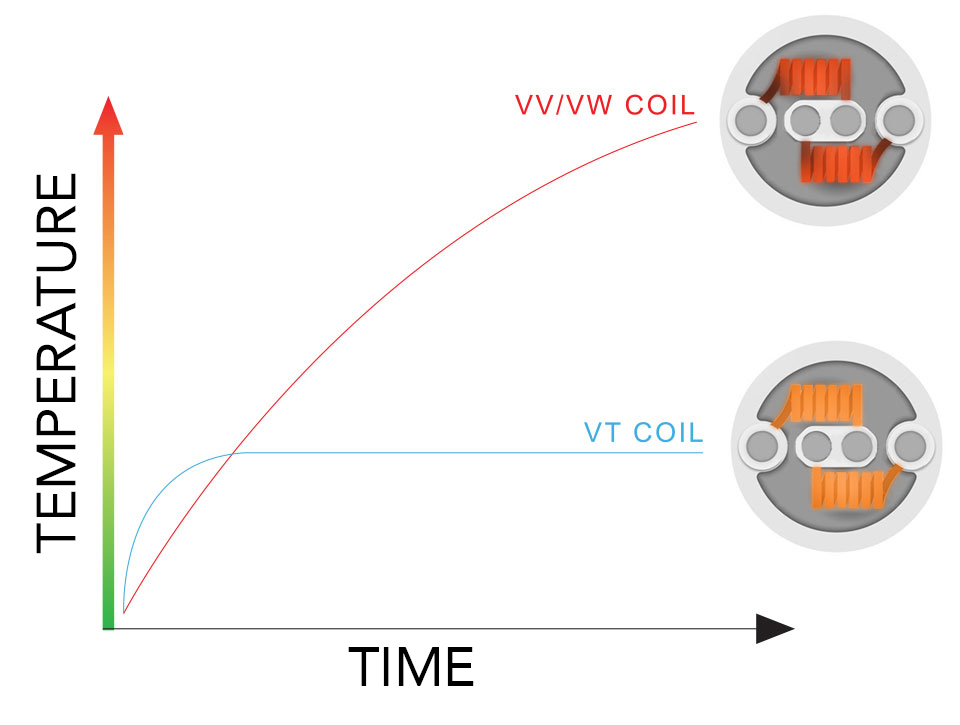 The Pros & Cons Of Temperature Control
The major benefit of TC vaping is that it stops your coil from running too hot. This in turn ensures your coils last longer as they won't burn out prematurely, while also making sure your RDA/tank avoids any damage. Keeping your coils in good condition also means that you can maximise their lifespan, for a more cost-effective experience overall.
The option of programming a temperature also gives you control over the style of vape you'll experience. A lower temperature can be used to experience a longer, cooler inhale; whereas a higher temperature can be programmed for a shorter, powerful vape. Much like with classic Variable Wattage modes, you can use TC to find your ideal level of vapour production.
When it comes to flavour, it's important to consider the fact that e-liquids will produce different notes at higher and lower temperatures. By using TC mode correctly you can unlock different notes of your e-liquid that may have remained hidden. You have the opportunity to experiment and experience the very best of your e-liquid.
On the other hand, Temperature Control can be a bit complex to grasp, which is one of the main reasons we only recommend to advanced vapers. Likewise, although there are plenty of mods which incorporate TC mode, there are plenty of vape mods which do not so it's always best to check beforehand. As previously mentioned, only certain coil types (SS, Ni or Ti) are compatible with TC mode, so access to compatible coils can sometimes be limited.
Conclusion
We hope that this guide has helped you understand the basics of Temperature Control vaping and we recommend you use it as part of your larger research. There are many variables that can affect Temperature Control; from device types and coil wire to temperature, which all need to be prepared for with knowledge and safety a vital component in the process. Once again, always follow the guidance set out by manufacturers and suppliers, before attempting to use Temperature Control mode.
If you have any questions about this topic, or vaping in general, please do not hesitate to get in touch with us.
How To Guides & Useful Information