The Aspire Tigon kit is a pen style vape kit that has a simple design and is recommended for users of all experience levels. The long-life 1800mAh battery mod is rechargeable, while the 2ml Tigon tank included features adjustable airflow and two coil options. You can use the kit with a range of eliquids, thanks to the choice of a sub ohm or mouth to lung coil.
The design is based on a classic pen style, there are no menu systems to navigate, rather the single button serves to both operate and lock the device. The fixed wattage output allows for a consistent vape and the device will intelligently recognise which coil you're using and adjust the power accordingly.
A built-in LED acts as a battery life indicator, changing colour to advise of remaining battery life. When charged you can expect up to a full day of vaping, to recharge simply plug the included USB into an appropriate power source.
The Tigon tank is constructed from durable metal and Pyrex and has a 2ml eliquid capacity. Fitted with a childproof top filling cap, removing the cap will reveal a large juice port that will fit most bottle nibs for quick and clean refilling.
You can use the Tigon for sub ohm vaping when the 0.4 Ohm coil is installed, allowing you to create large clouds; when using this coil we recommend a high VG eliquid that's 60% VG or higher. Alternatively, if you're looking for a discreet mouth to lung vape with a tighter draw, try using the 1.2 Ohm coil with a high PG eliquid that's 50% PG or higher.
Overall, the Tigon is a very versatile vape kit that you can keep using even when your vaping style changes as you become more experienced.
Contains:
1 x Tigon 1800mAh Mod
1 x Tigon 2ml Tank
1 x 0.4 Ohm Coil
1 x 1.2 Ohm Coil
1 x USB Charging Lead
1 x User Manual
Mod Features:
1800mAh Battery
One button operation
Fixed wattage output
LED battery life indicator
Tank Features:
2ml capacity
Childproof top fill cap
Dual adjustable airflow
Sub ohm or MTL coils
Important information about sub ohm vaping:
This device is intended for sub ohm vaping. Sub ohm vape kits require a greater amount of knowledge and experience to use safely. They use specially designed coils that register below 1.0 Ohm resistance, for use at higher wattages. These kits will also feature advanced modes that require a knowledge of vaping to be used correctly.
We recommend you do not use an e-liquid that has higher than a 6mg nicotine strength, this will be too harsh on the throat. Sub ohm vaping produces more vapour and because of this, an increased throat hit. High VG e-liquids will allow you to experience greater vapour production when used with this kit.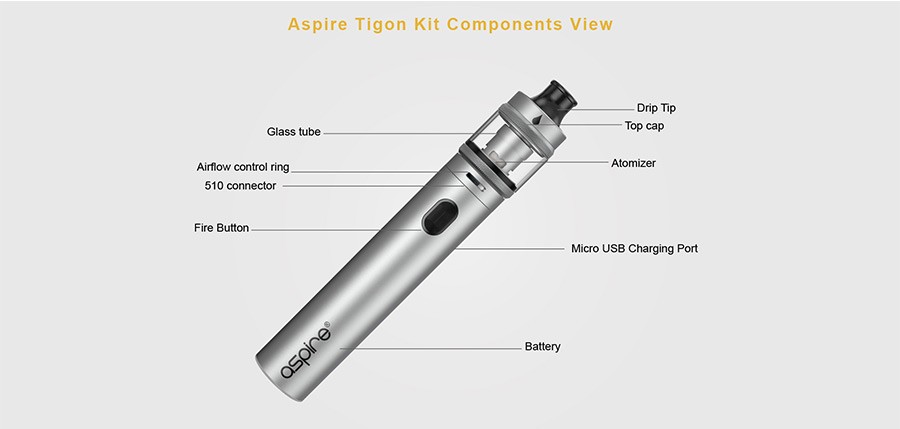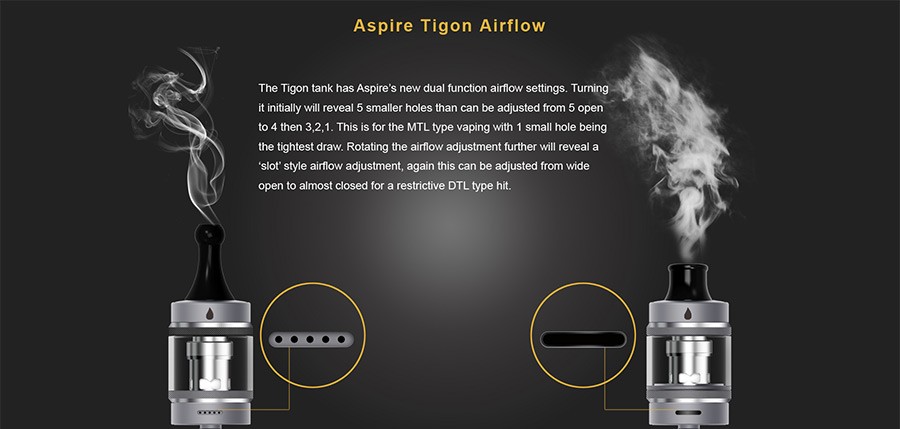 5 Pack
0.4Ω, 0.7Ω, 1.2Ω