The Aspire Reax Mini vape kit is a classic combination of dedicated battery device and refillable tank. Kits like this are recommended for new vapers as they're simple to use, helping you get used to using a vape device regularly. Powered by a built-in 1600mAh battery allowing for a full day of vaping, this kit boasts five power output levels. Each kit comes complete with the Aspire Tigon 2ml tank that features adjustable airflow.
Features:
Aspire Vape Starter Kit
Large Capacity 1600mAh Battery
Two-Button Operation
8 - 16W Variable Output
Bypass Mode for Sub Ohm Vaping
2ml Vape Tank
Adjustable Airflow
Supports Mouth To Lung & Direct To Lung Vaping
Compatible with High VG & High PG E-Liquid
Selecting a power output mode couldn't be easier, press the bottom button to select from one of five pre-programmed levels (8W, 10W, 12W, 14W and 16W). Through doing so you'll quickly find your personal preference when it comes to vapour production. The top button can be used to activate the device and lock it when not in use. The ergonomic design of this device means it sits comfortably in your hand and is light enough to carry with you.
Featuring a practical and leak-resistant top filling mechanism, the Aspire Tigon 2ml vape tank comes with a 1.2 Ohm vape coil which will work up to 16W, this should be paired with a high PG e-liquid that's 50% PG or higher. The 0.4 Ohm Tigon coil when installed will produce a larger amount of vapour and to support this the device will revert to Bypass mode. When this coil is installed we recommend a high VG e-liquid that is 60% VG or higher.
As you can see the Tigon kit has something to offer every kind of vaper, whether you're looking for a simple device with a long battery life, or looking to experience enhanced vapour production and a reliable Aspire vape kit.
Contains:
Aspire Reax 1600mAh Vape Device
Aspire Tigon 2ml Tank
Aspire Tigon 0.4 Ohm Coil
Aspire Tigon 1.2 Ohm Coil
Micro USB Charging Cable
User Manual
Important information about sub ohm vaping:
This device is intended for sub ohm vaping. Sub ohm vape kits require a greater amount of knowledge and experience to use safely. They use specially designed coils that register below 1.0 Ohm resistance, for use at higher wattages. These kits will also feature advanced modes that require a knowledge of vaping to be used correctly.
We recommend you do not use an e-liquid that has higher than a 6mg nicotine strength, this will be too harsh on the throat. Sub ohm vaping produces more vapour and because of this, an increased throat hit. High VG e-liquids will allow you to experience greater vapour production when used with this kit.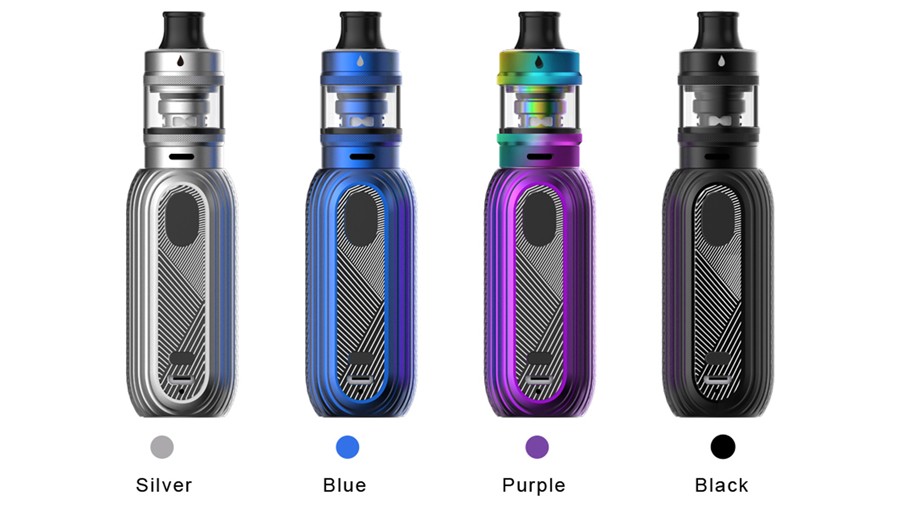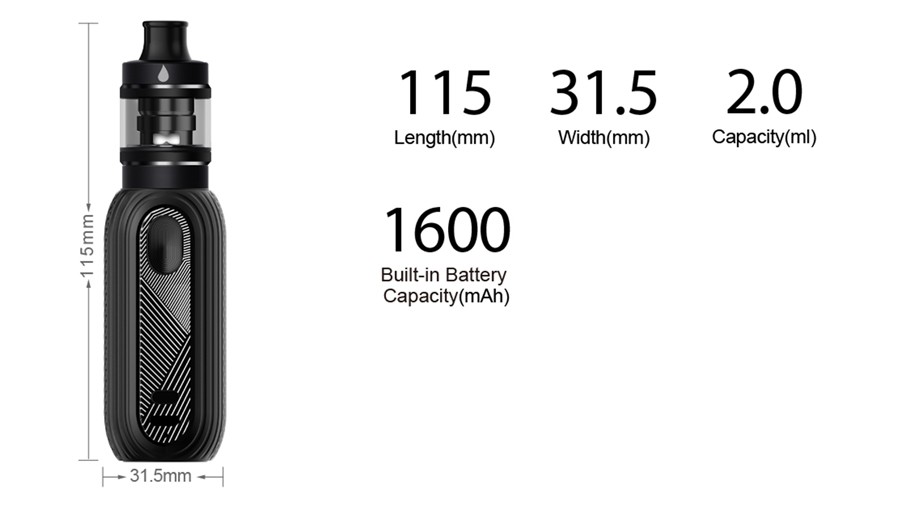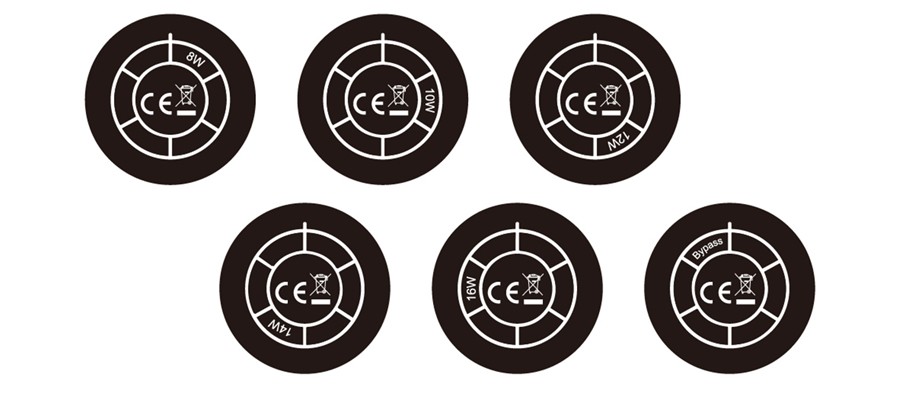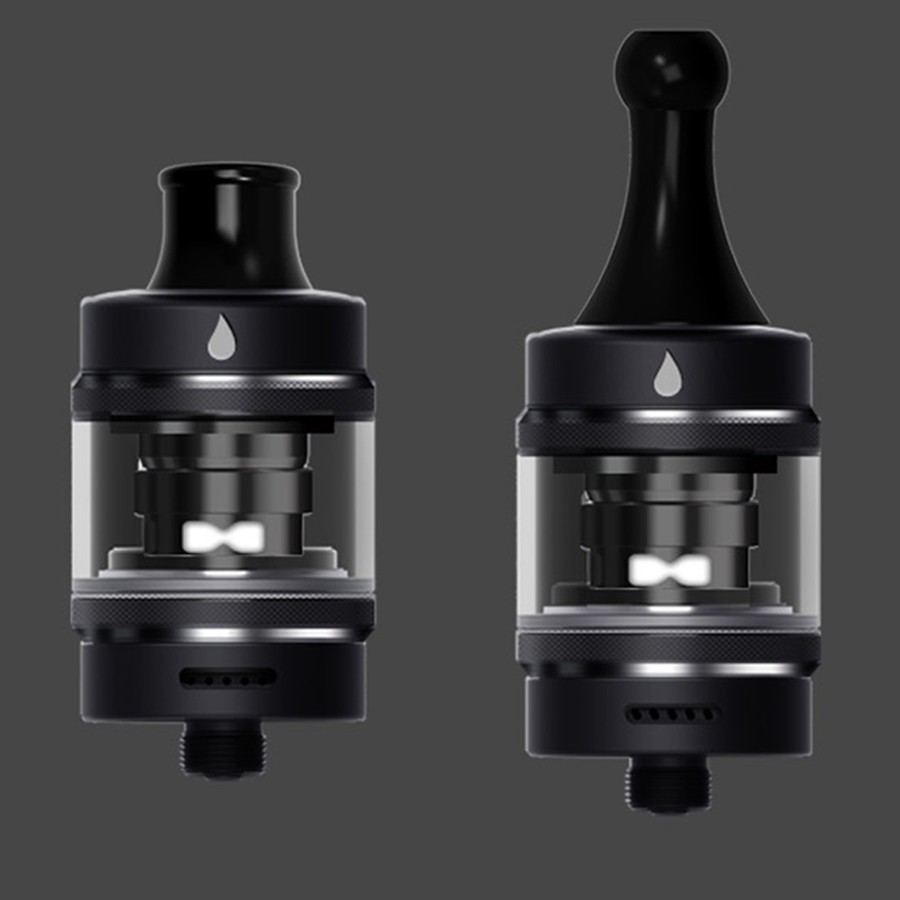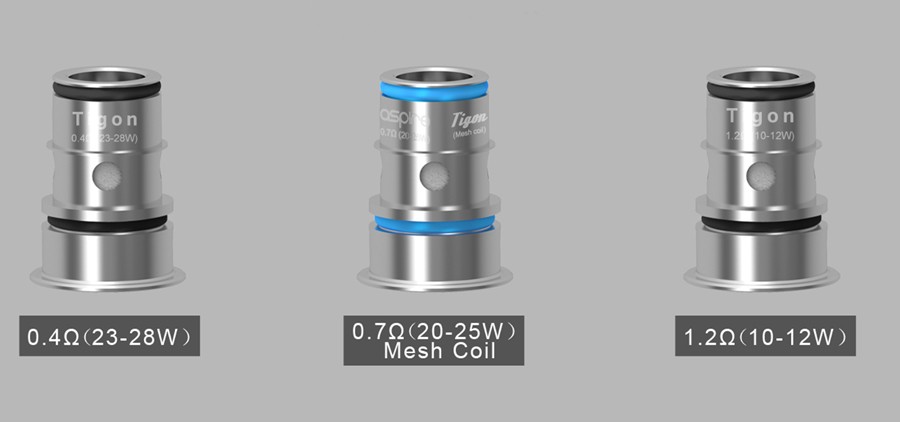 5 Pack
0.4Ω, 0.7Ω, 1.2Ω