The Aspire Reax Mini vape kit is a vape starter kit intended for users of all experience levels. Powered by a 1600mAh battery, this discreet box mod boasts five separate power settings as well as Bypass mode for your ideal vape. Also included in the kit is the functional Aspire Tigon tank featuring a 2ml eliquid capacity, top fill system and adjustable airflow. With a 0.4 Ohm and 1.2 Ohm coil provided, you have the choice of an MTL (Mouth To Lung) or DTL (Direct To Lung) inhale.
A sleek ergonomic design, complete with a curved construction, allows this mod to fit well in hand, with the oversized firing button remaining very accessible. The large capacity battery finds the perfect balance between power and output, offering a maximum 16W for an efficient piece of hardware.
An LED battery life indicator, situated at the bottom of the device, displays battery life clearly. To recharge, simply plug the provides USB cable into the port located underneath the LED indicator.
The innovative integrated chipset features five separate power settings (8W, 10W, 12W, 14W and 16W), helping you identify your desired preference with ease. If the coil installed in the tank is under 1.0 Ohm, the Reax will automatically revert to Bypass mode as standard, which allows the device to draw the maximum power from the battery. The power output will depend on both condition of your batteries and the resistance of coils - this mode is recommended for advanced users only.
The Tigon tank features a 2ml e-liquid capacity with a practical top fill system which can be refilled by simply pushing the top cap forward to reveal the juice port. Its 22mm diameter makes the tank sit comfortably on the mod, whilst a dual adjustable bottom airflow allows for a looser inhale or a tighter, restricted draw whatever your preference.
Configured for either mouth to lung or sub ohm vaping by simply changing the Tigon coil; the 0.4 Ohm provides a sub ohm experience whilst the 1.2 Ohm coil delivers an MTL inhale. We recommend using high VG e-liquids of 60% and above for the 0.4 Ohm coil and high PG e-liquids of 50% and above for the 1.2 Ohm coil.
The Reax is a neatly constructed device with versatility firmly at the forefront of its design, ideal for users who like to change their vaping style with ease.
Contains:
Aspire Reax Box Mod
Aspire Tigon 2ml Tank
Aspire 0.4 Ohm Coil
Aspire 1.2 Ohm Coil
Micro USB Charging Cable
User Manual
Aspire Reax Mod Features:
1600mAh Battery
8W-16W Maximum Output
Ergonomic Curved Design
Single Button Interface
LED Battery Life Indicator
Bypass Mode
5 Power Settings
510 Connection Point
Aspire Tigon Tank Features:
22mm Diameter
2ml Eliquid Capacity
Top Fill System
Dual Adjustable Bottom Airflow
Sub Ohm or MTL Compatible
0.4 Ohm / 1.2 Ohm Coil Resistance
Important information about sub ohm vaping:
This device is intended for sub ohm vaping. Sub ohm vape kits require a greater amount of knowledge and experience to use safely. They use specially designed coils that register below 1.0 Ohm resistance, for use at higher wattages. These kits will also feature advanced modes that require a knowledge of vaping to be used correctly.
We recommend you do not use an e-liquid that has higher than a 6mg nicotine strength, this will be too harsh on the throat. Sub ohm vaping produces more vapour and because of this, an increased throat hit. High VG e-liquids will allow you to experience greater vapour production when used with this kit.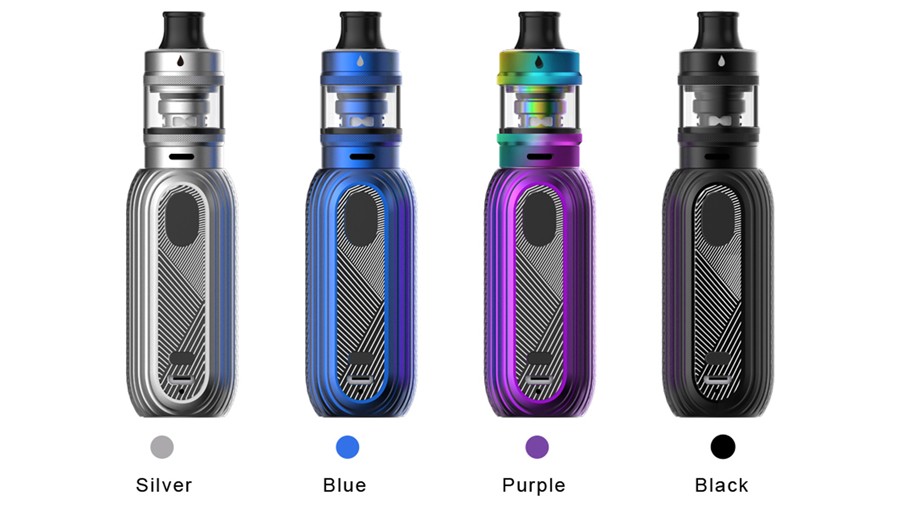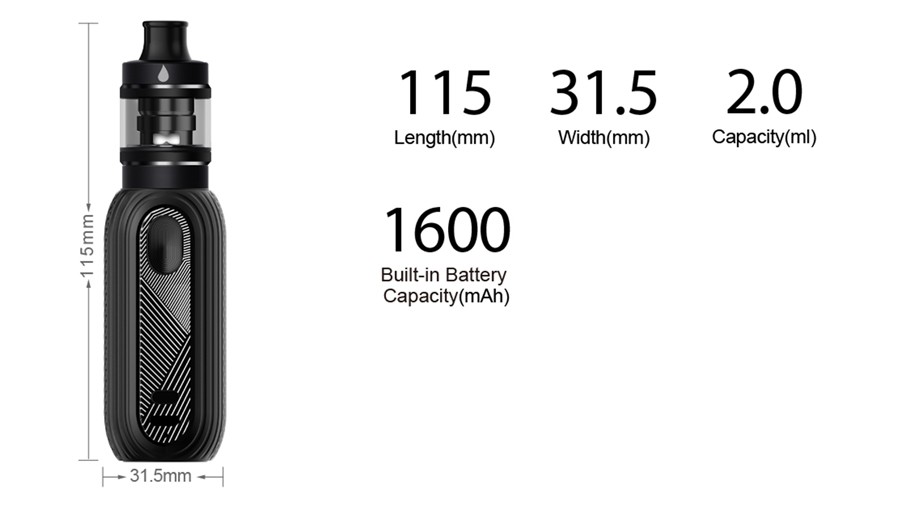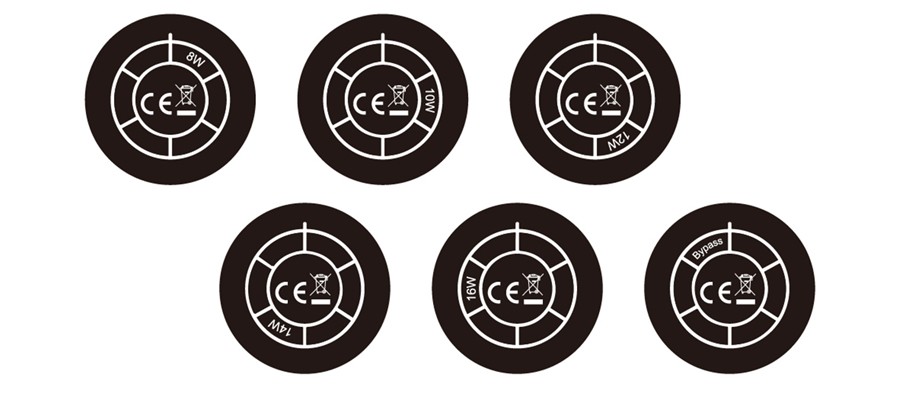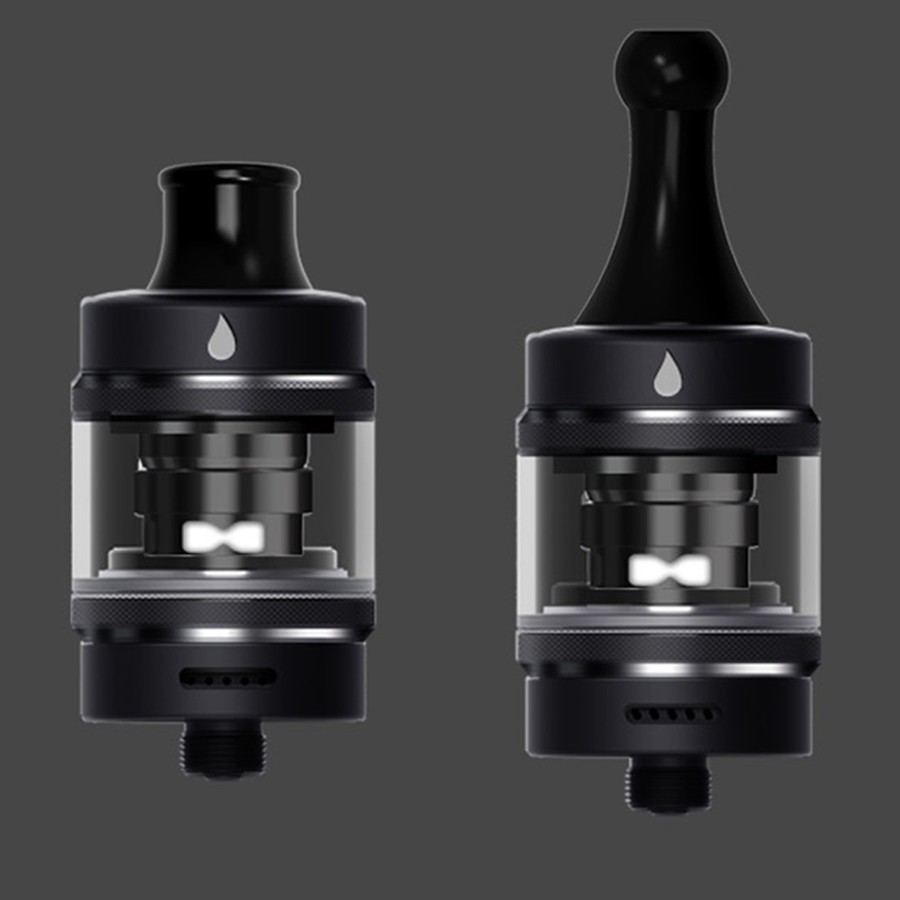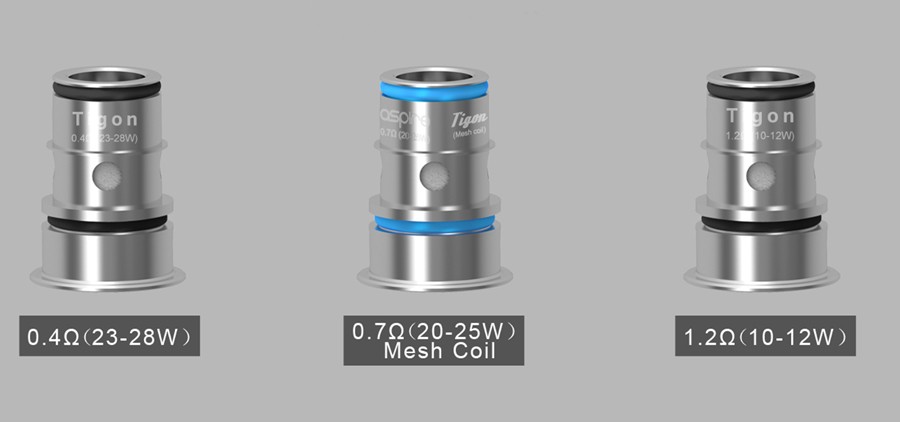 £9.99