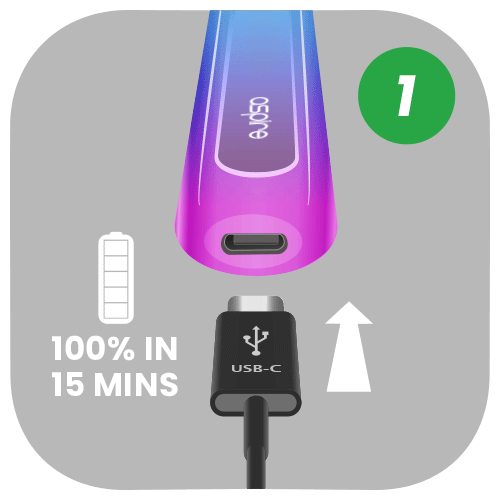 Charge Your Flexus Q Battery
Make sure your Flexus Q is fully charged using the cable included. Super-fast charging means you can recharge in 15 minutes.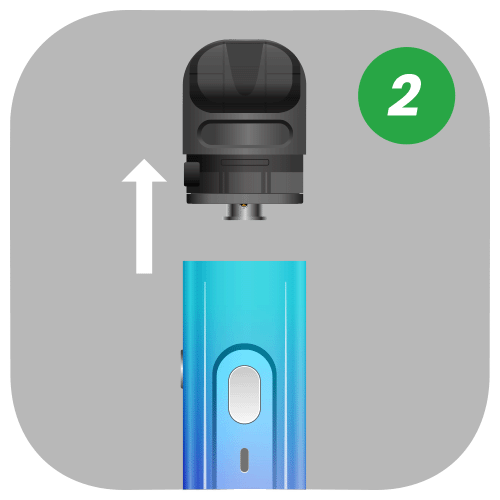 Get Your Flexus Pod Ready For Filling
On the side of your Flexus Q pod is a small rubber bung, remove it by pulling on the small rubber string. This reveals the filling port.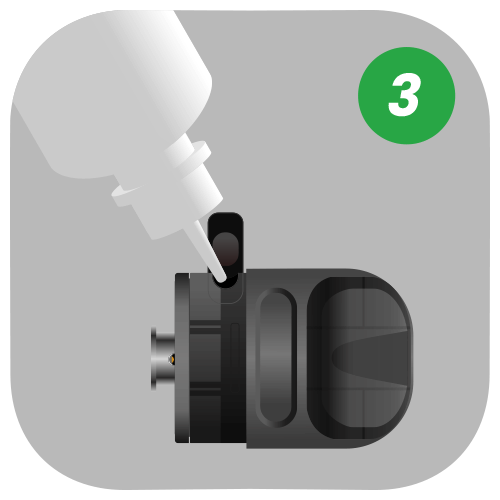 Fill Your Flexus Pod
Holding your pod horizontally with the filling port facing upward, put the nib of your e-liquid bottle into the port and squeeze to add juice.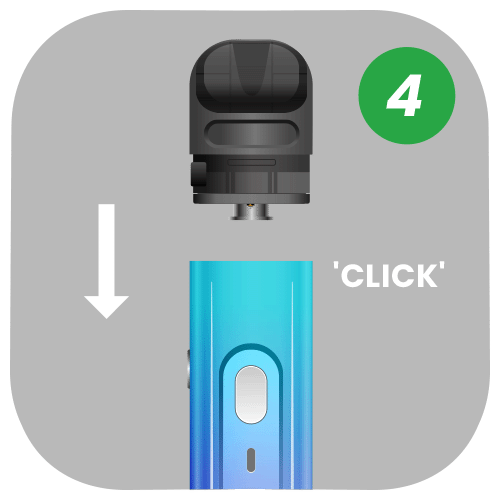 Reassemble Your Flexus Pod
Once filled reinsert the rubber bung into the fill port, and push it in firmly to make sure it doesn't come out again.
Prime Your Flexus Vape Coil
Leave your pod standing upright for 10 minutes. Known as 'priming your coil', this gives your e-liquid time to soak into your pod's coil.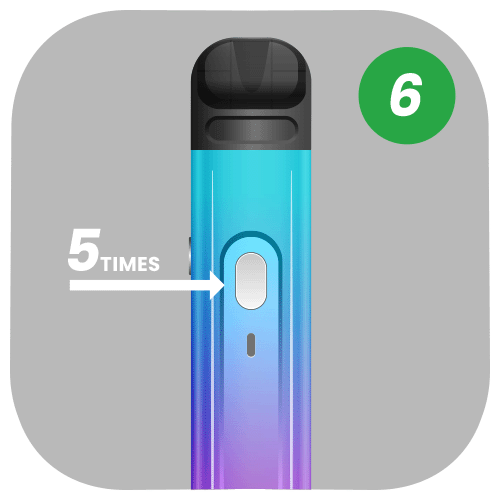 Insert Pod & Vape Your Flexus Q
Put your pod back into the kit and press the kit's button five times. This unlocks the Flexus Q and you can press the button again to vape.