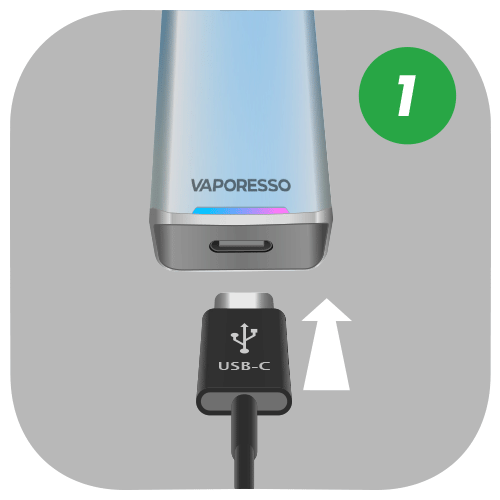 Charge Your XROS 3
Equipped with a long-lasting 1000mAh battery, make sure your kit is fully charged before using it. You can use the included cable and a full charge takes about an hour.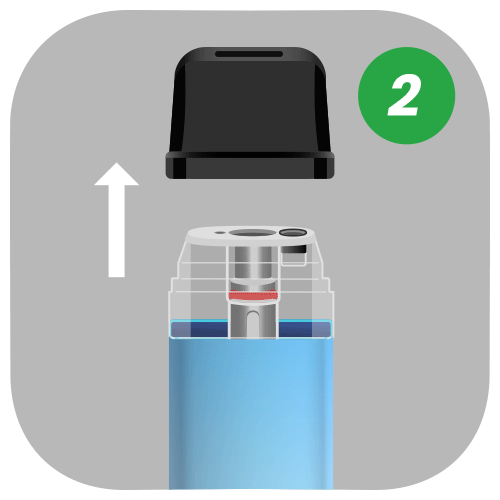 Remove The XROS 3 Mouthpiece
Take the XROS pod out of your kit and then remove the black mouthpiece. You won't need any tools, just push against the mouthpiece until it clicks off.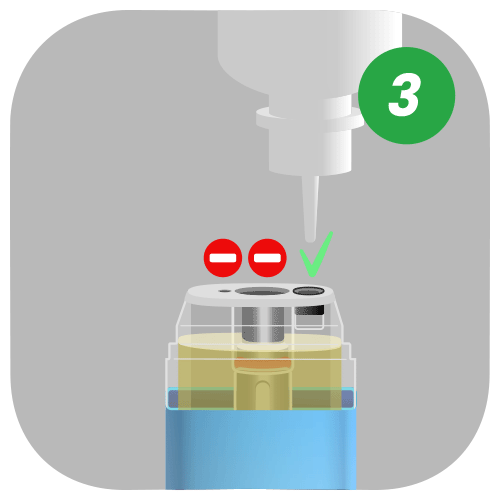 Fill The Vaporesso XROS 3 Pod
With the mouthpiece removed, you'll be able to see the filling port on the pod. Put the nib of your e-liquid bottle into the hole with the red underlay to refill.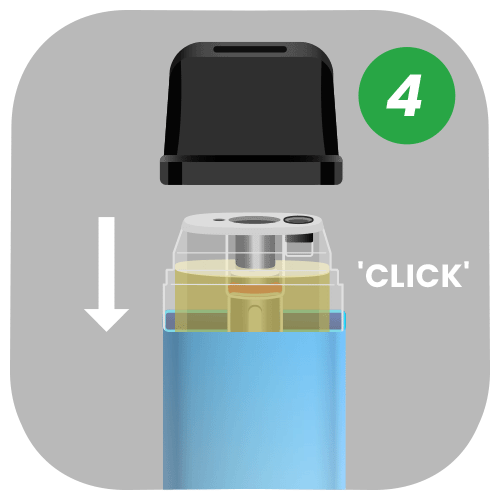 Reassemble Your XROS Pod
When it's refilled, reattach the black mouthpiece to your pod. You can put it in the kit if this feels a little fiddly. Push the mouthpiece back on until you hear a click.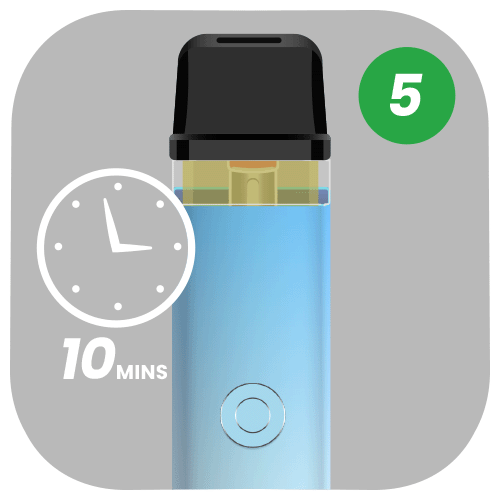 Prime Your XROS Coil
Leave your pod upright for five minutes to "prime" your coil. This gives the coil time to soak up e-liquid and can help it last longer.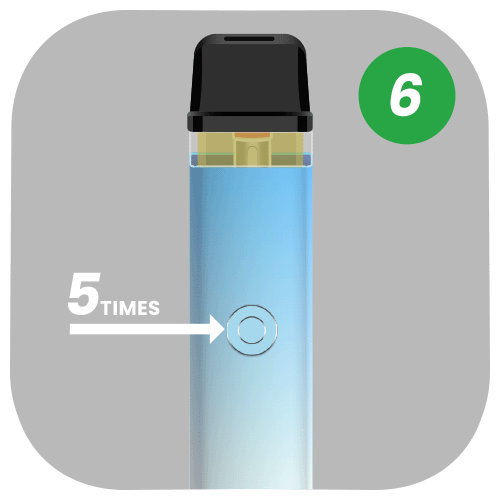 Unlock And Vape Your Vaporesso XROS 3 Kit
With the pod inserted into your kit you're ready to go, click the kit's firing button five times to unlock it. Press it again to vape and lock the kit when you're done.