10 Best Sub Ohm Tanks To Buy In 2020
Vape tanks are an essential part of the vaping experience, providing an outlet to heat e-liquid and create vapour production. With a wide choice of styles and sizes to choose from, they remain one of the most customisable aspects of a vape kit which essentially determines your desired vaping style.
It is the vape tank that comes into contact with your mouth, with all of them possessing a drip tip or mouthpiece that you inhale vapour out of. Tanks will hold up to 2ml of e-liquid (which is the maximum allowance set by the Tobacco Products Directive) which you will add yourself manually.
There are plenty of vape tanks available, with sub ohm tanks being some of the most popular and sought after pieces of vape equipment in the market. A sub ohm vape tank will use a coil that is below 1.0 Ohm in resistance, because of this it will create larger amounts of vapour, suiting it to a DTL (Direct To Lung( vaping style. Sub ohm tanks, or sometimes referred to as DTL tanks, are usually intended for advanced vapers and require a working knowledge of Ohm's Law due to their sub ohm coil resistance. You can find more information on Ohm's Law and sub ohm vaping here.
The majority of these sub ohm tanks, unless otherwise stated, perform best with high VG e-liquids of 60% and above and feature a 510 connection meaning they can be used with the vast majority of vape mods. Here's our top 10:
#1 HorizonTech Falcon King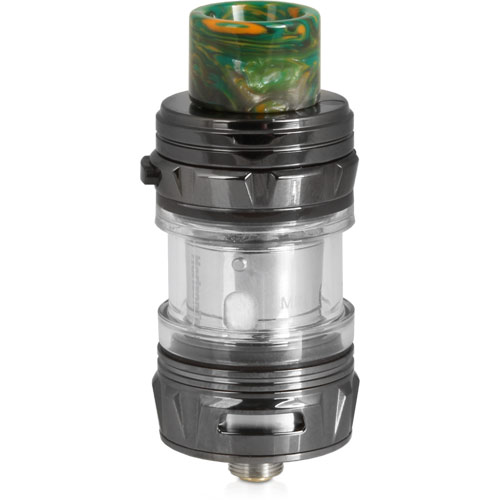 Flavour: 5/5
Smoothness: 5/5
Cost-Effectiveness: 5/5
The HorizonTech Falcon vape tank series have always held many admirers, but this is undoubtedly their magnum opus. The Falcon King is one of our bestselling vape tanks full stop, combining a triple adjustable airflow with a swivel top cap refill system. It employs the Falcon coil series which boasts bamboo fibre providing consistent rich flavour and enhanced vapour production. Ride the clouds with this badboy!
Buy Now
#2 Uwell Crown 4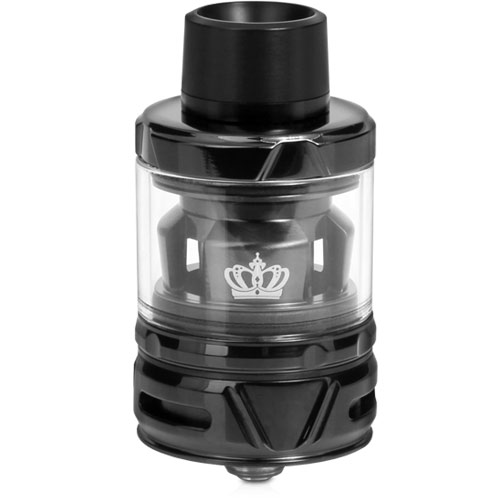 Flavour: 5/5
Smoothness: 5/5
Cost-Effectiveness: 5/5
The Crown series has always been Uwell's signature collection since it came to the fore back in 2015. The Crown 4 tank adheres to all of its predecessor's qualities with a firm focus on large cloud production due to a triple adjustable airflow and use of the proprietary Crown 4 vape coils. With a stylish yet refined aesthetic, you'll get high performance whilst looking the part.
Buy Now
#3 Smok TFV Mini V2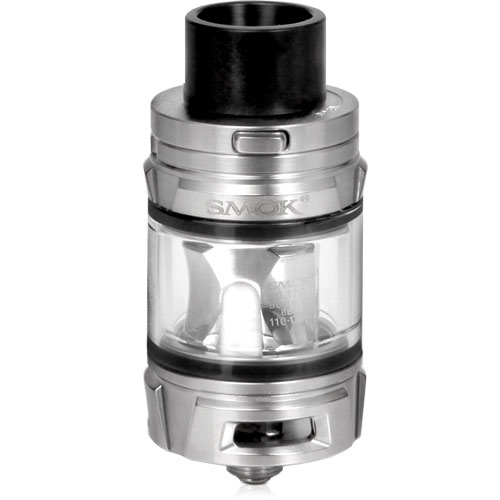 Flavour: 5/5
Smoothness: 5/5
Cost-Effectiveness: 4/5
Smok are renowned for their quality sub ohm gear, whether that be advanced yet stylish vape kits or high-performing vape tanks, they remain one of the go to names in the industry. The TFV Mini V2 tank remains one of their stellar creations, equipped with a stripped back yet sleek design as well as a practical swivel lock top cap refill. Capable of supporting up to a maximum of 140W, these sub ohm coils deliver a boost of uncompromised flavour.
Buy Now
#4 Aspire Odan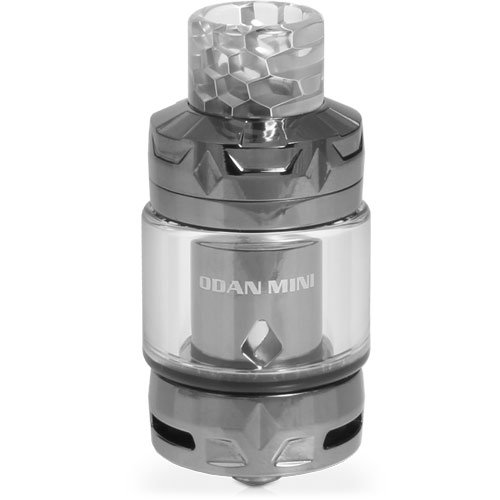 Flavour: 5/5
Smoothness: 4/5
Cost-Effectiveness: 5/5
Aspire, similar to Smok, are considered as one of the most credible and renowned manufacturers of vape hardware. The Odan features Aspire's skilled machining with an eye-catching PVD polished coating and a dual adjustable bottom airflow to switch up inhale options whenever you wish. With an 810 Hexograph designed resin drip tip, the Odan firmly stands out from the crowd.
Buy Now
#5 Geekvape Zeus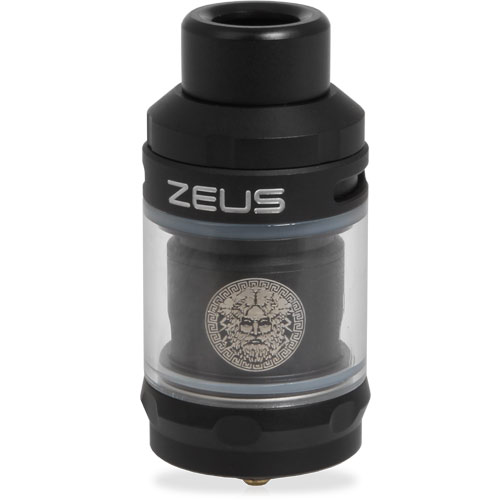 Flavour: 4/5
Smoothness: 5/5
Cost-Effectiveness: 5/5
If you're naming a vape tank after perhaps the most well-known mythical figure of all time, it better be good. Thankfully the Geekvape Zeus doesn't disappoint, with a discreet 22mm diameter along with quick change prebuilt coil system for a user friendly and versatile experience. Employing the mesh Z-series coils for an increased surface area to heat e-liquid, the Zeus does its best to make you feel like a god.
Buy Now
#6 Freemax GEMM Disposable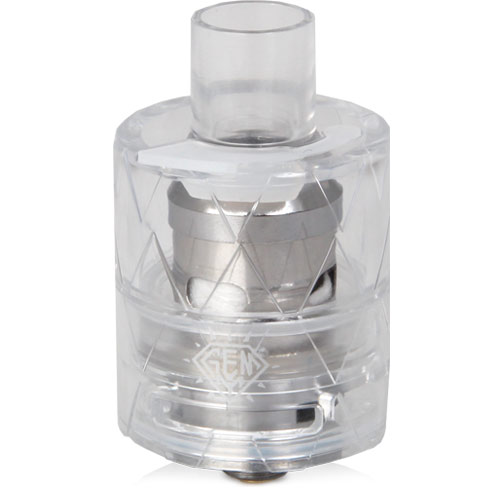 Flavour: 4/5
Smoothness: 5/5
Cost-Effectiveness: 5/5
Disposable vape tanks have proven to be a huge hit with vapers with their low maintenance and simple operation, yet their quality can sometimes be questionable. This is where the GEMM differs, with all of the expert quality normally associated with standard sub ohm tanks including flavourful tea fiber cotton wick and a practical dual adjustable bottom airflow. If you're after a high-performing disposable tank then look no further.
Buy Now
#7 Innokin Ajax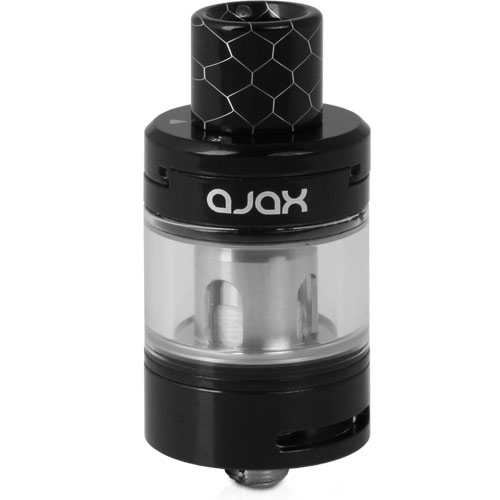 Flavour: 4/5
Smoothness: 4/5
Cost-Effectiveness: 4/5
Innokin lead the line of stellar vape engineering and are often considered as the most successful and trusted name in vaping. The Ajax tank, named after perhaps the greatest Dutch football team or one of the members of The Warriors, exudes Innokin's skilled craftsmanship. The stylish honeycomb drip tip is combined with Plex 3D mesh coil technology for consistent flavour and cloud distribution.
Buy Now
#8 OFRF NEXMesh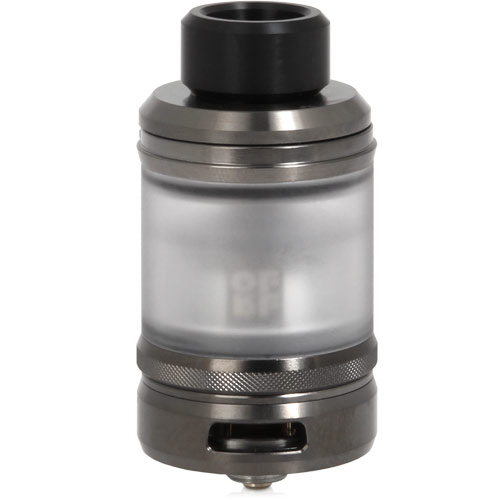 Flavour: 5/5
Smoothness: 4/5
Cost-Effectiveness: 4/5
Sometimes simplicity provides the most elegance and with the OFRF NEXmesh vape tank you know you're in safe hands. A smooth exterior shell is as stylish as it is resilient, with a sliding top cap mechanism allowing for a hassle-free and effortless refill. The triple adjustable airflow is both slick and dependable, providing a tight restricted draw or a loose, breezy inhale whatever your preference.
Buy Now
#9 Vaporesso SKRR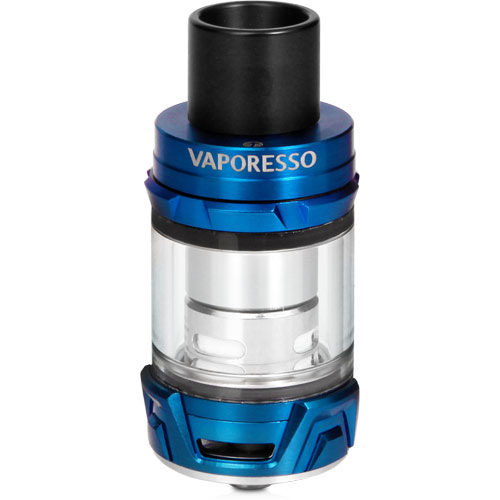 Flavour: 5/5
Smoothness: 4/5
Cost-Effectiveness: 4/5
Vaporesso vape tanks are always credited as furthering vape technology, with the SKRR remaining one of their most popular productions to date. Boasting a Quadflow Air Distribution System, the SKRR delivers intense flavour and denser cloud creation whilst eliminating spit back considerably compared to a lot of sub ohm tanks. A stainless steel build highlights its reliability, for what is a solid sub ohm tank.
Buy Now
#10 Eleaf Rotor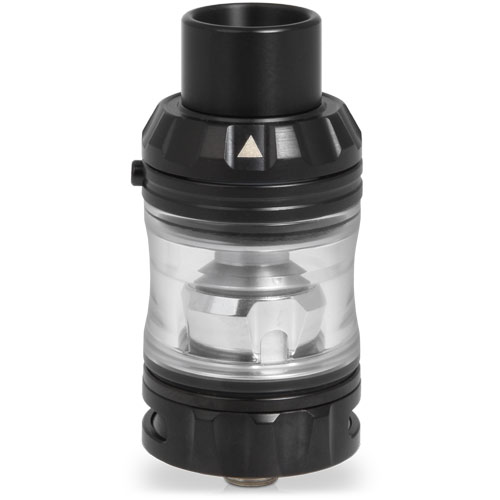 Flavour: 4/5
Smoothness: 4/5
Cost-Effectiveness: 4/5
Eleaf usually dedicate their attention to starter kits and pod devices yet it can't be knocked that the Rotor is a quality piece of equipment. The Rotor gets its name from the innovative design of its coil, inside each is an air-driven rotary fan. Not just an aesthetic touch, the fan rotates when you inhale allowing for increased airflow, whilst also stopping spit back and e-liquid condensation.
Buy Now
We hope you've enjoyed our recommendations, once again if you want to read up further on sub ohm vaping check out our sub ohm vaping beginner's guide. For any other enquiries concerning sub ohm vaping or vaping in general, please don't hesitate to contact us.