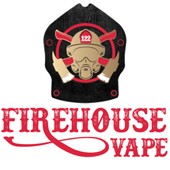 Brought to you by Firehouse Vape, a UK based eliquid brand and manufacturer dedicated to using the finest ingredients to create their pharma-grade blends. With a variety of fruity, dessert and menthol style flavours to choose from, there's something to suit a variety of palates.
Each blend features a 70% VG blend, meaning they work best in sub ohm tanks and kits to create big clouds with an impressive flavour.
All flavours are available in a 50ml shortfill bottle, with room to add a 10ml nic shot of your choice. For example, adding a 10ml, 18mg nic shot will create a 3mg, 60ml e-liquid.