The OBS Engine 100W Mod is a well-protected, compact option designed for sub ohm vaping. Thanks to the standard 510 connection, as well as a 5 - 100W output range, you can pair it with a wide selection of vape tanks. Despite being small enough to fit comfortably in hand, this mod is capable of delivering a high power output. You even have options when it comes to a power source, you can use the Engine with either an 18650, 20700 or 21700 battery (sold separately).
Features:
Sub Ohm Vape Mod
Variable Wattage 5-80W
Choice Of Battery (18650, 20700 or 21700)
Removable/Replaceable Battery Sleeve
0.96 Inch Colour Screen
Compact Size
510 Connection
The Engine 100W is both simple and versatile. A single large fire button switches it on, locks it and operates it. The mod gives you precise control of the wattage from 5W to 100W, enabling you to pair it with a wide range of tanks and coils. Thanks to this Variable Wattage, the mod can be used with different tanks to support different styles of vaping, including MTL (Mouth To Lung) and DTL (Direct to Lung).
The mod also features protections against overheating, overcharging and reverse polarity. Thanks to its modest size and long battery life, this is a truly portable and reliable mod.
Contains:
OBS Engine 100W Mod
18650 Battery Adapter (Battery Not Included)
USB Type-C Charging Cable
Warranty Card
User Manual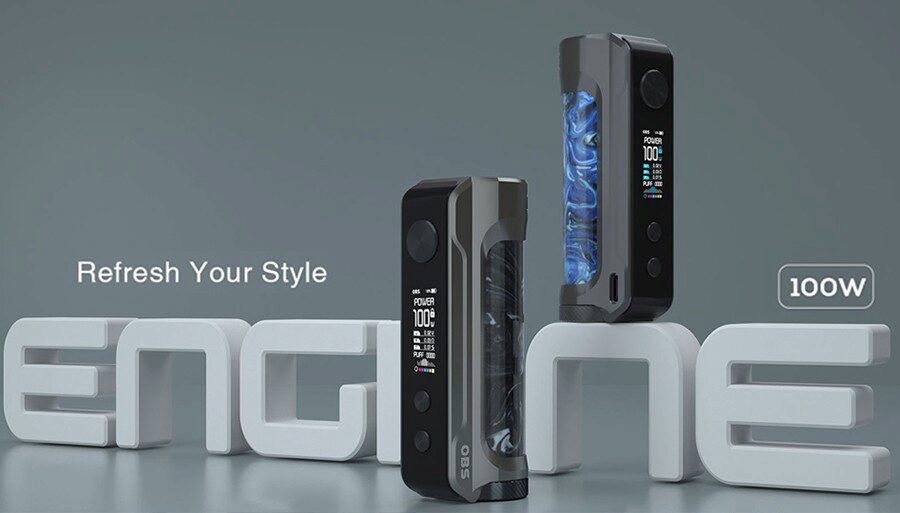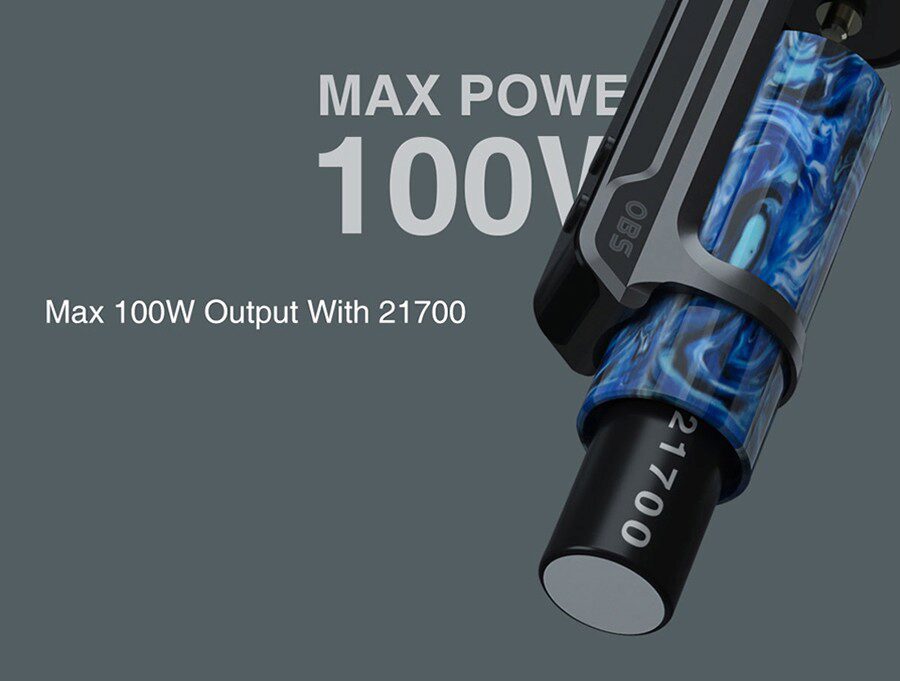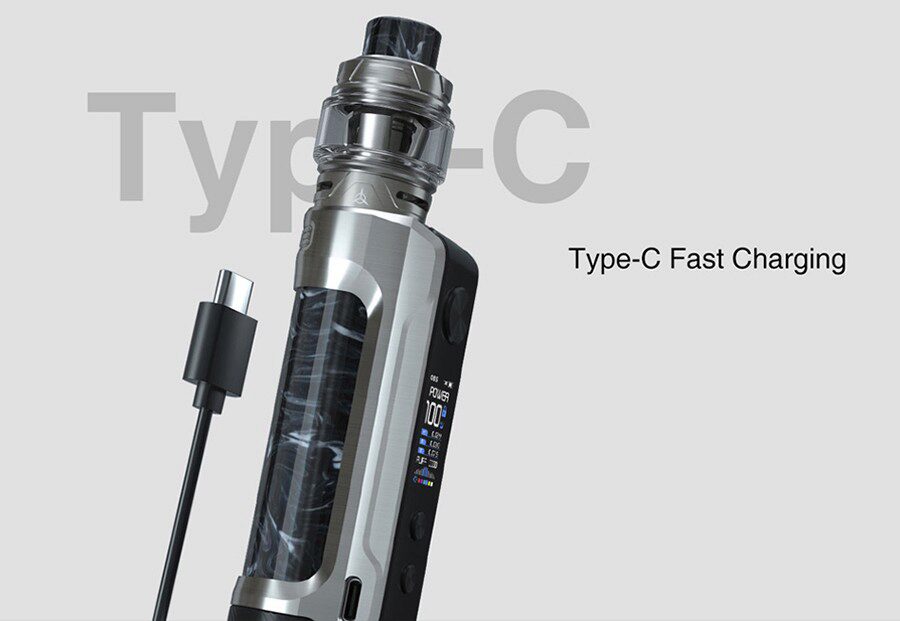 OUT OF STOCK

(1)