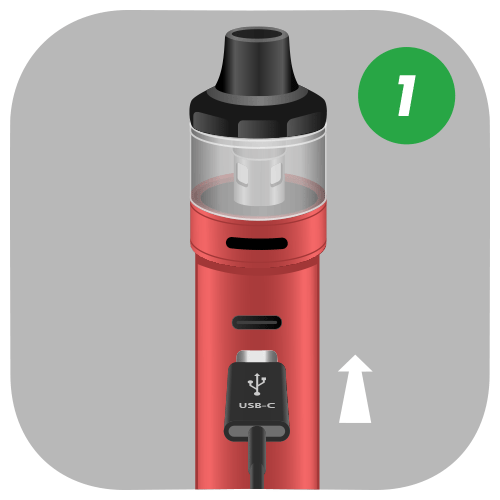 Charge Your GTX GO 40
Before you start using your kit make sure the battery is full. Recharge it using the cable provided, a full charge from 0% should take a little over an hour.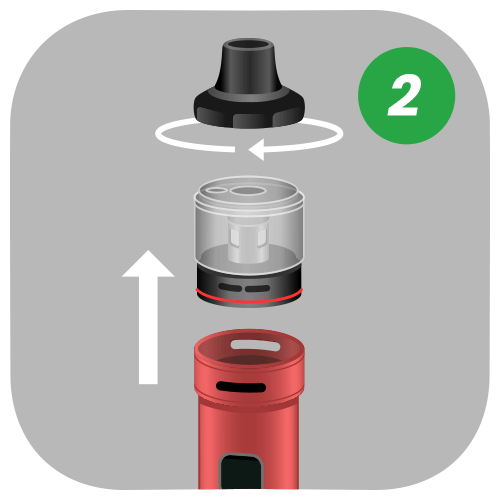 Remove The GTX Go Pod's Mouthpiece
The GTX Go 40 pod is top-filling, so all you need to do is unscrew the black mouthpiece to reveal the filling port.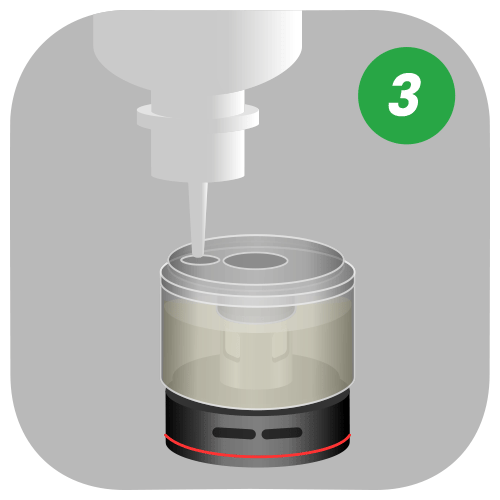 Fill Your GTX GO 40 Pod
Take your e-liquid bottle and insert its nib into the second hole just to the left/right of the central hole. Squeeze your bottle to fill the pod.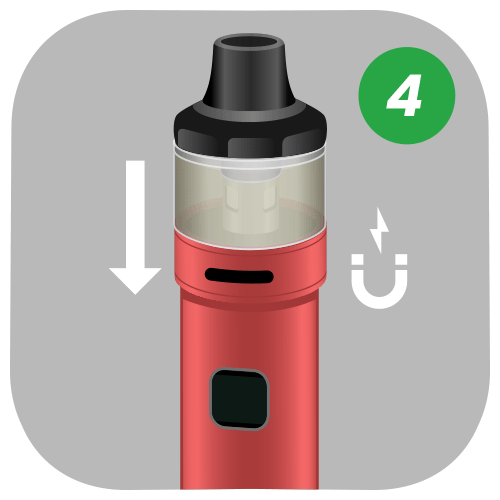 Reassemble Your GTX GO Pod
When you're done filling your pod, screw the mouthpiece back on tightly – you won't need tools, hand-tightening the mouthpiece will be enough.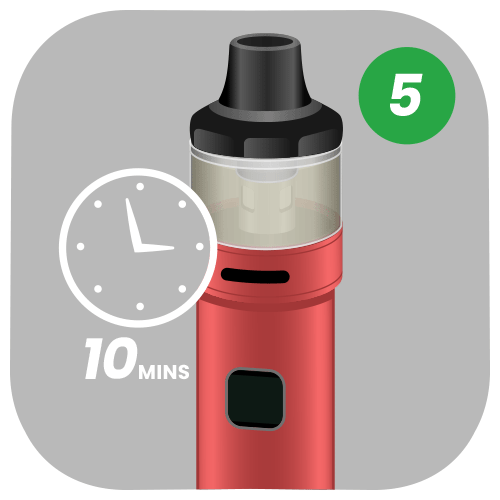 Prime Your Vaporesso GTX Coil
When reassembled leave your pod standing upright in your GTX kit for five minutes. Known as "priming your coil" this gives your coil time to soak in e-liquid.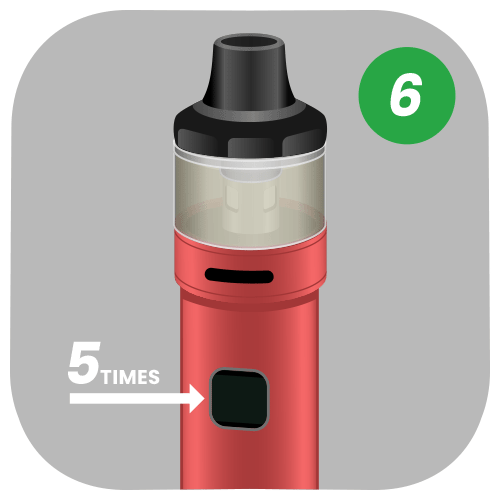 Unlock & Vape Your GTX GO 40
Now that your coil is primed you're ready to start vaping. Click the button on your kit five times to unlock it and then press again to vape.